Like all operating systems, Windows 11 also has its standard set of applications, and although people may not like it, they use some of them more or less. In other words, "Microsoft Edge" is an application that is rarely more popular than competitors.
However, Microsoft Edge is not for everyone. If you're happy with using Chrome or Firefox, you may not be in a rush to switch to another Microsoft browser. In this guide, we will show you how to permanently remove or disable Microsoft Edge on Windows 11 PC or Laptop using the PowerShell app.
Microsoft Edge on Windows 11
Edge is the latest Internet browser from Microsoft. It is part of the Windows 11 operating system and can also be used on iPhone and Android devices, as well as Apple Mac and Linux.
Edge made its debut in 2015 under the code name Project Spartan and has undergone countless changes, the most important of which is the switch to the open-source Chromium platform in 2020, which is also based on Google Chrome (known as the version Edge's Anaheim).
The previous Edge used its own Microsoft technology internally, but Microsoft decided to increase compatibility with the number of web pages it was built on.
Edge is currently the third most used browser in the world after Google Chrome and Apple Safari. That's Mozilla Firefox's neck and neck, and it's with just over 3% of the browser market. Still, if you want to uninstall Edge permanently from your Windows 11 computer, and you are not happy with it, you can simply remove it using PowerShell.
Permanently Uninstall or Disable Microsoft Edge on Windows 11
To remove Microsoft Edge from Windows 11, Open File Explorer and go to the below address.

C:\ Program Files (x86) \ Microsoft \ Edge \ Application

Next, find the folder with the numerical value, which represent the version number of 'Edge' installed on your system.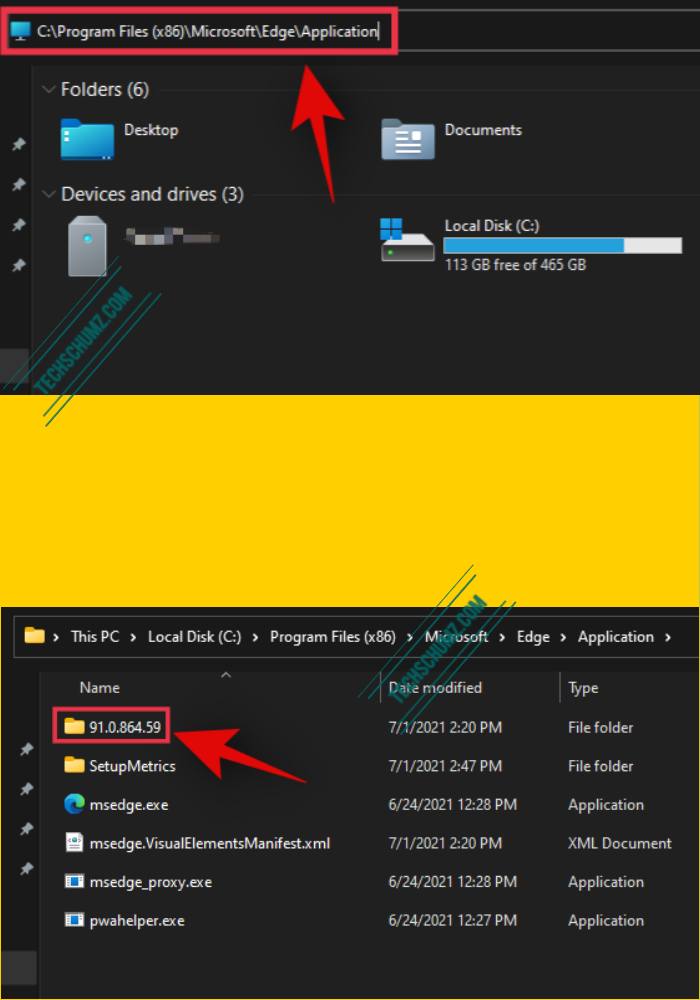 Then, Double click and open the 'Installer' folder.
Now go to the 'File' tab, and tap on the 'Open Windows PowerShell' option.
Tap on 'Open Windows PowerShell as administrator' to open it with administrator privileges.
After a PowerShell window opens up on your screen, type the following command and hit the 'Enter' button on your keyboard.

.\setup.exe -uninstall -system-level -verbose-logging -force-uninstall

Finally, Powershell will run the command and Microsoft Edge will be removed from your system. Now restart your computer to let the changes take effect.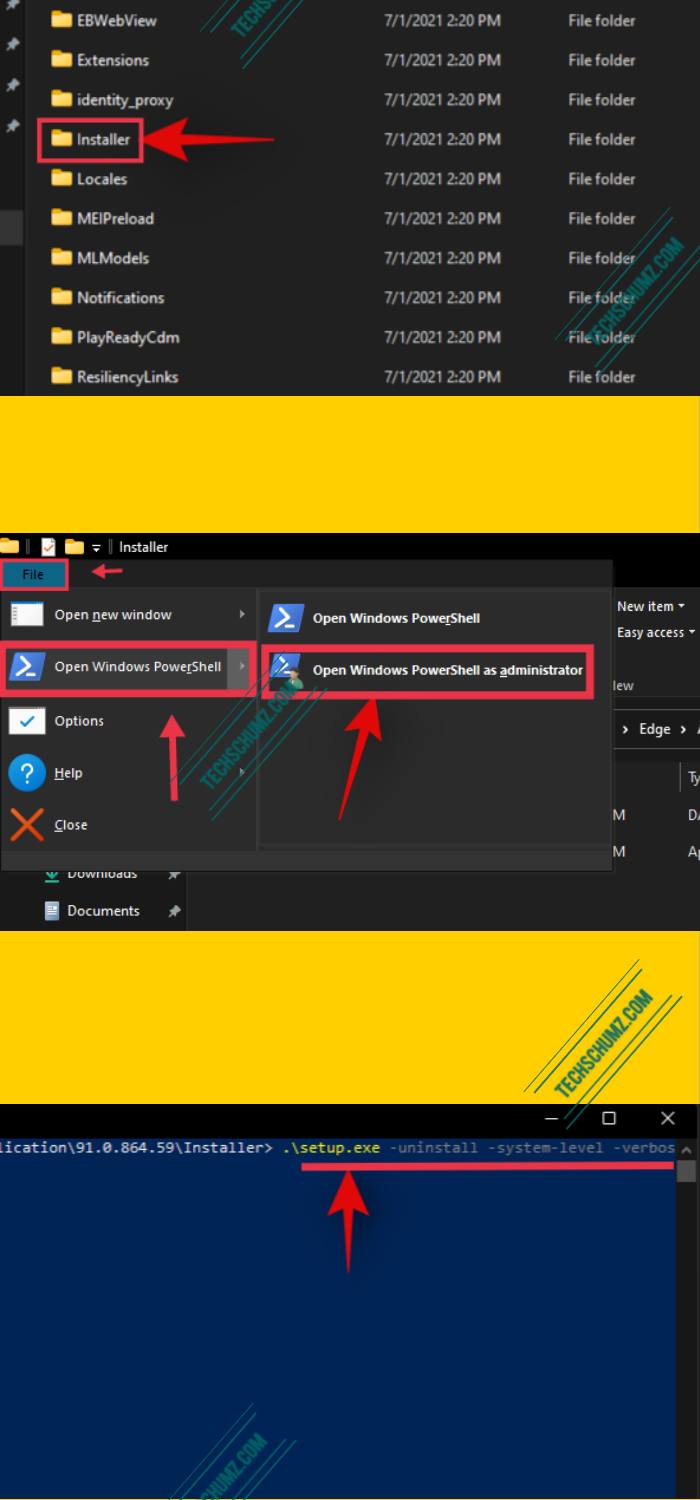 That's it. That's all there is to permanently disable or remove Microsoft Edge from Windows 11 using Powershell. If you have any queries related to the post, please let us know in the comments section below. Good Luck!
---
Read also: