This Techschumz article will show you how to turn on or off the Podcasts app on your iPhone 14 or iPad with iOS 16.
Apple has released a podcasting-specific media player app for the iPhone called Podcasts. Later, starting in October 2014, Apple began including the app by default on iOS devices. More than two million podcasts are listed in Apple's Podcasts. Podcasts from Apple can be listened to on any Apple device. It has the most popular and extensive library of shows on any topic.
Features like individualized recommendations based on your current listening habits make it easier than ever to find shows that are a good fit for your tastes. If you enjoy a podcaster's work, you can do more than listen to their shows for free; you can subscribe to their podcast and receive show updates. Among the premium features a subscription can unlock are bonus episodes, commercial-free listening, early access to new shows, and simple access to the archives.
---
Enable Podcasts app on iOS 16 Phone
The steps below will assist you in enabling the podcast app on your iPhone 14.
Step 1. Go to the "Settings" app.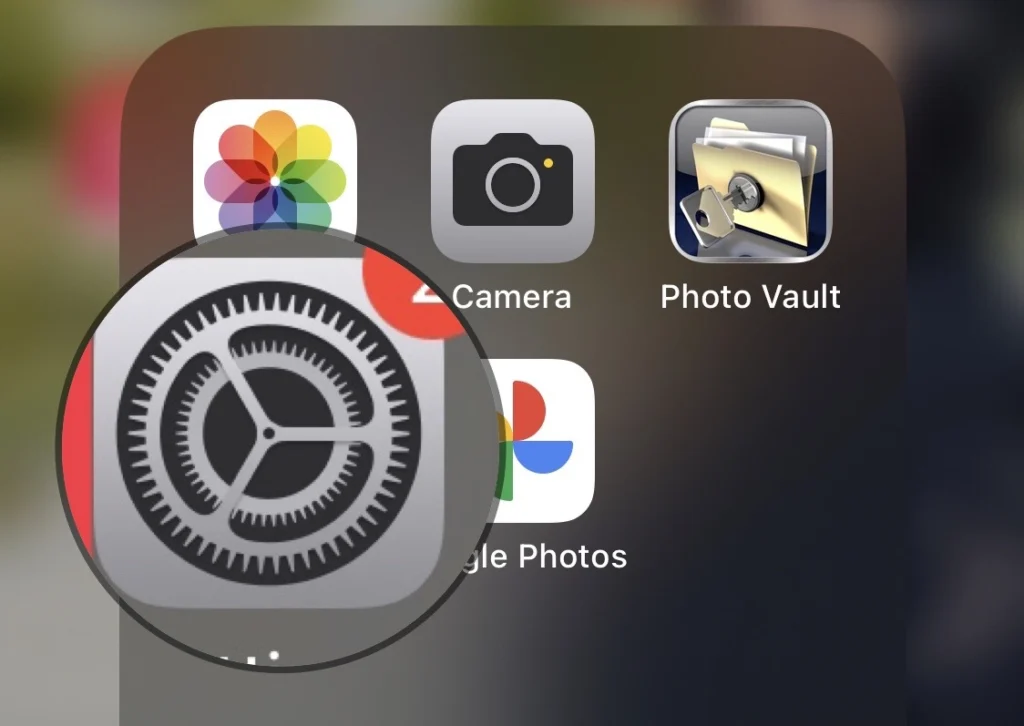 Step 2. After that, tap on "Screen Time" on the settings menu.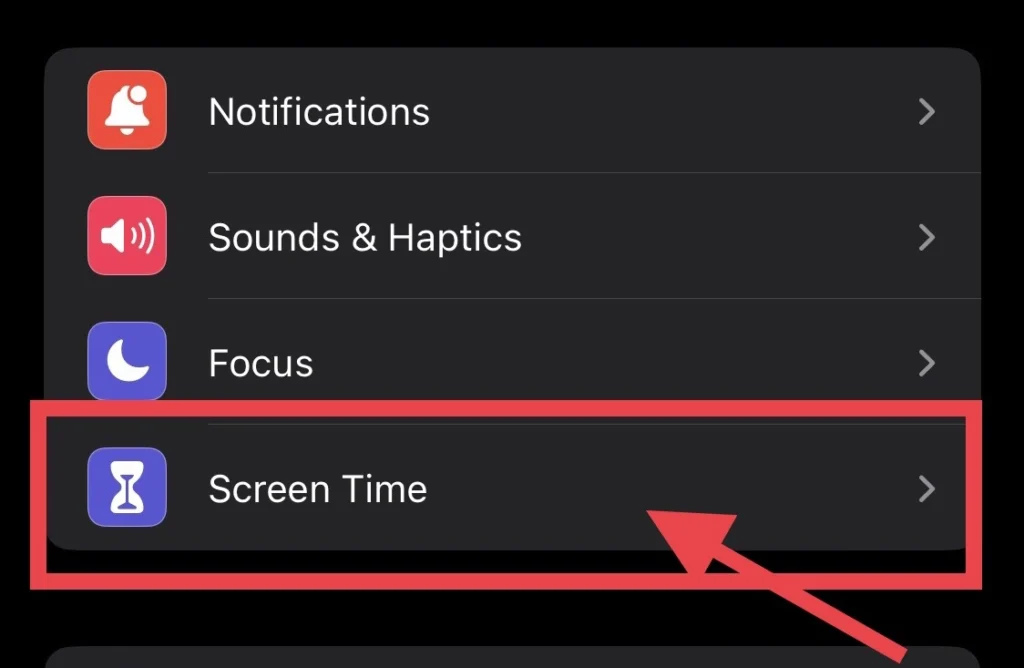 Step 3. Next, select "Content and Privacy Restriction" under the "Always Allowed" option.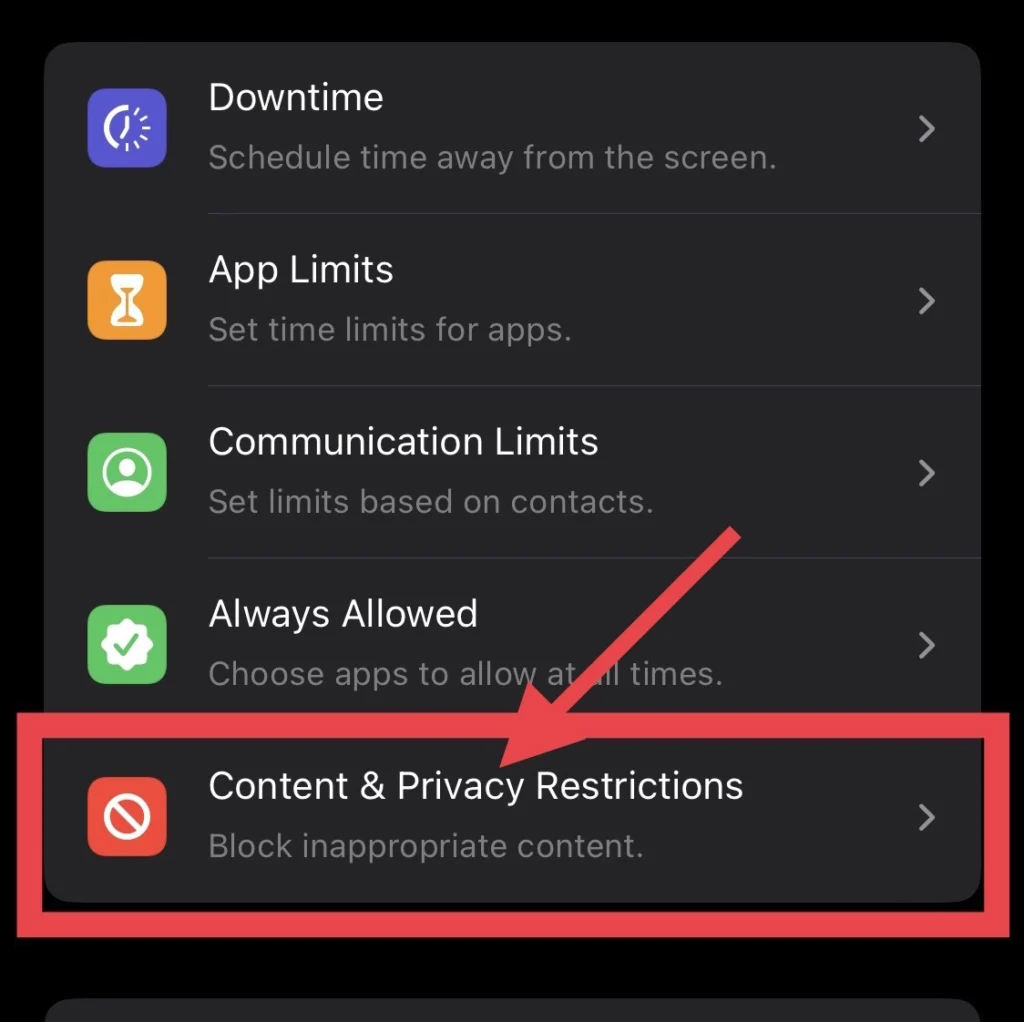 Step 4. Then, if the "Content and Privacy Restrictions" option is not enabled yet, toggle it on.
Step 5. Now, select the "Allowed Apps" option.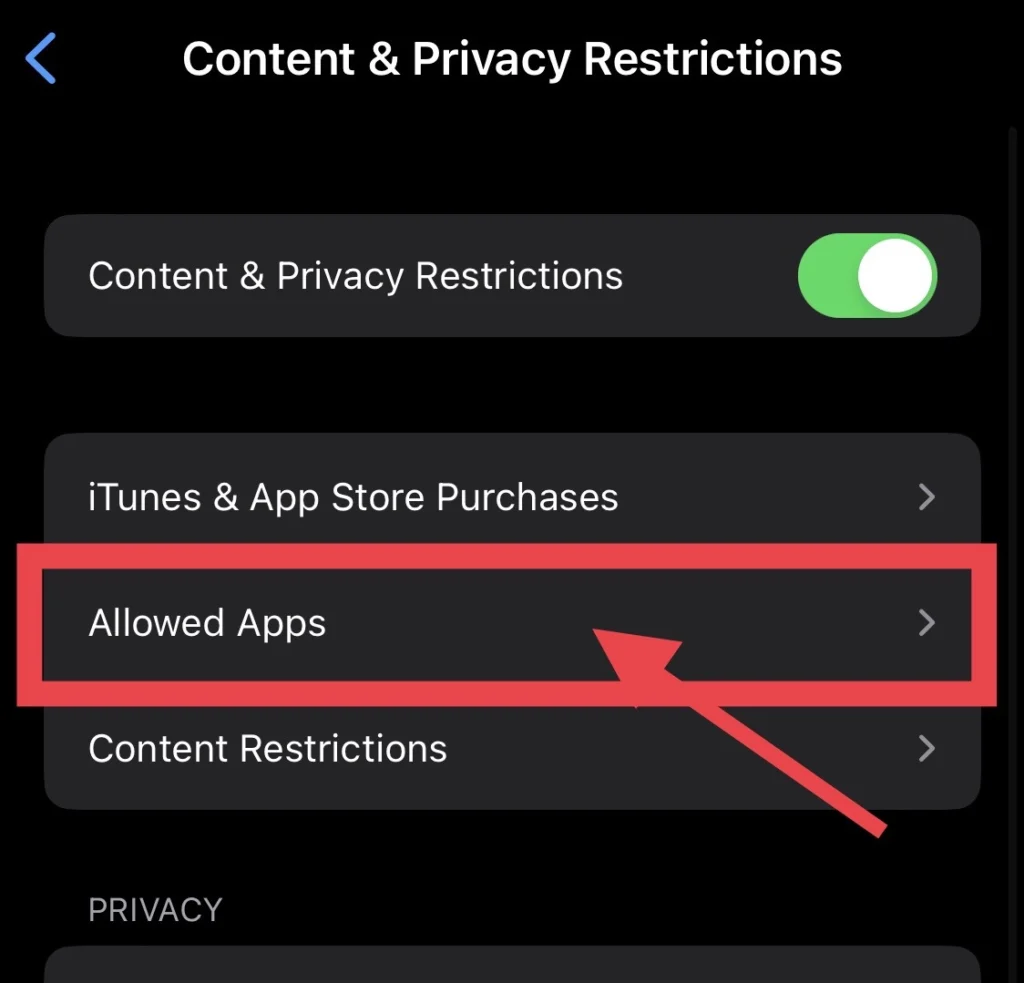 Step 6. Scroll down the menu and tap to turn on the "Podcasts" app.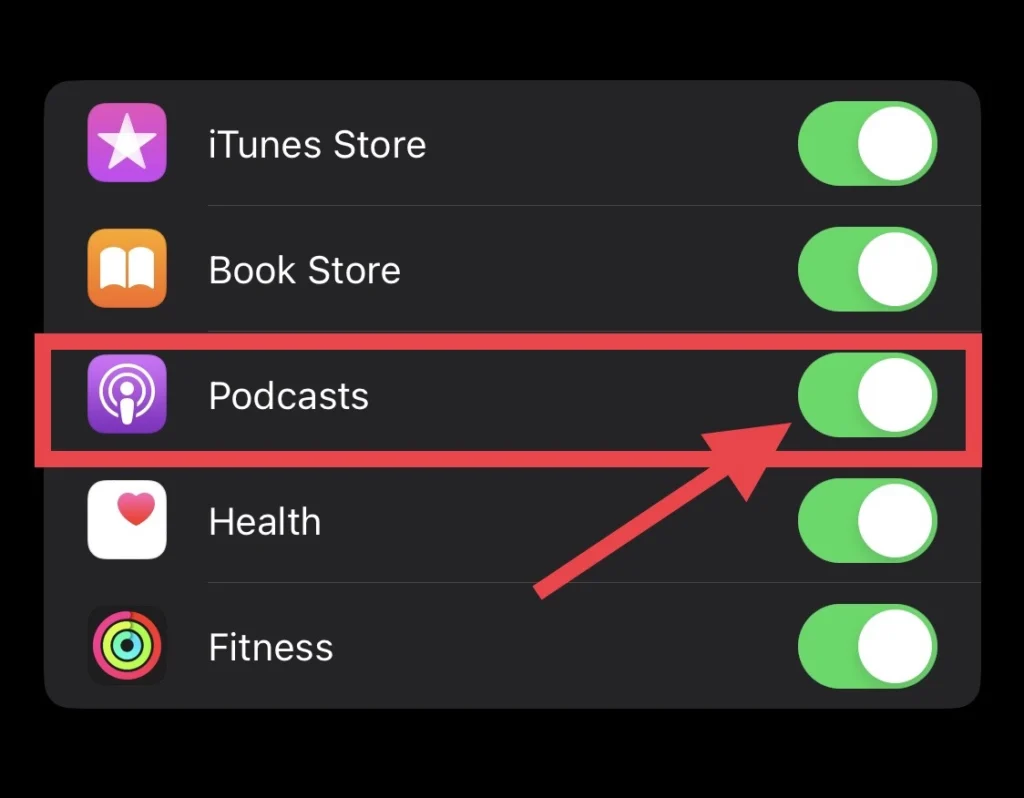 Step 7. Then go back to your iPhone's "Home Screen," and you can see the podcast app or search for it in the screen search bar.
---
Disable podcasts on iPhone 14 series
To disable podcasts on your iOS device, follow the following steps.
Step 1. Open Settings > Screen Time > Content & Privacy Restrictions.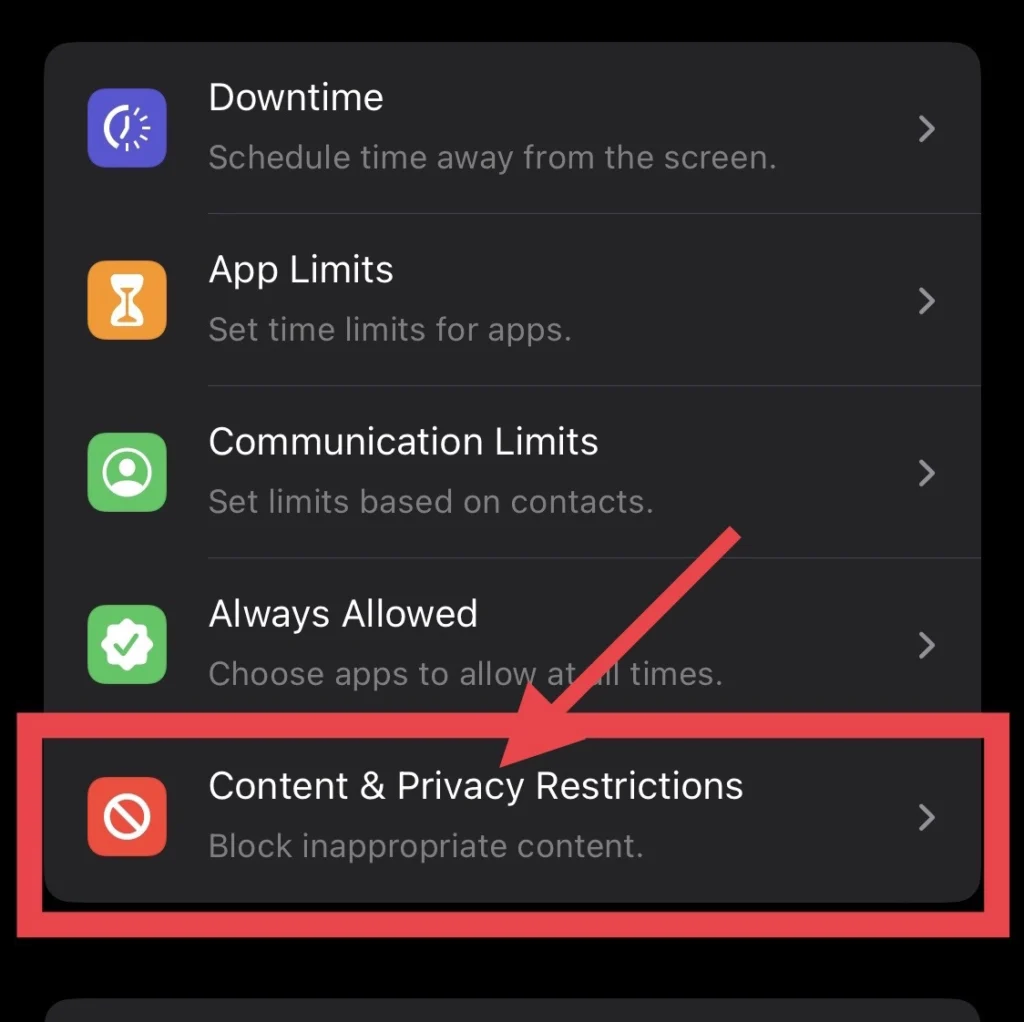 Step 2. Select "Allowed Apps."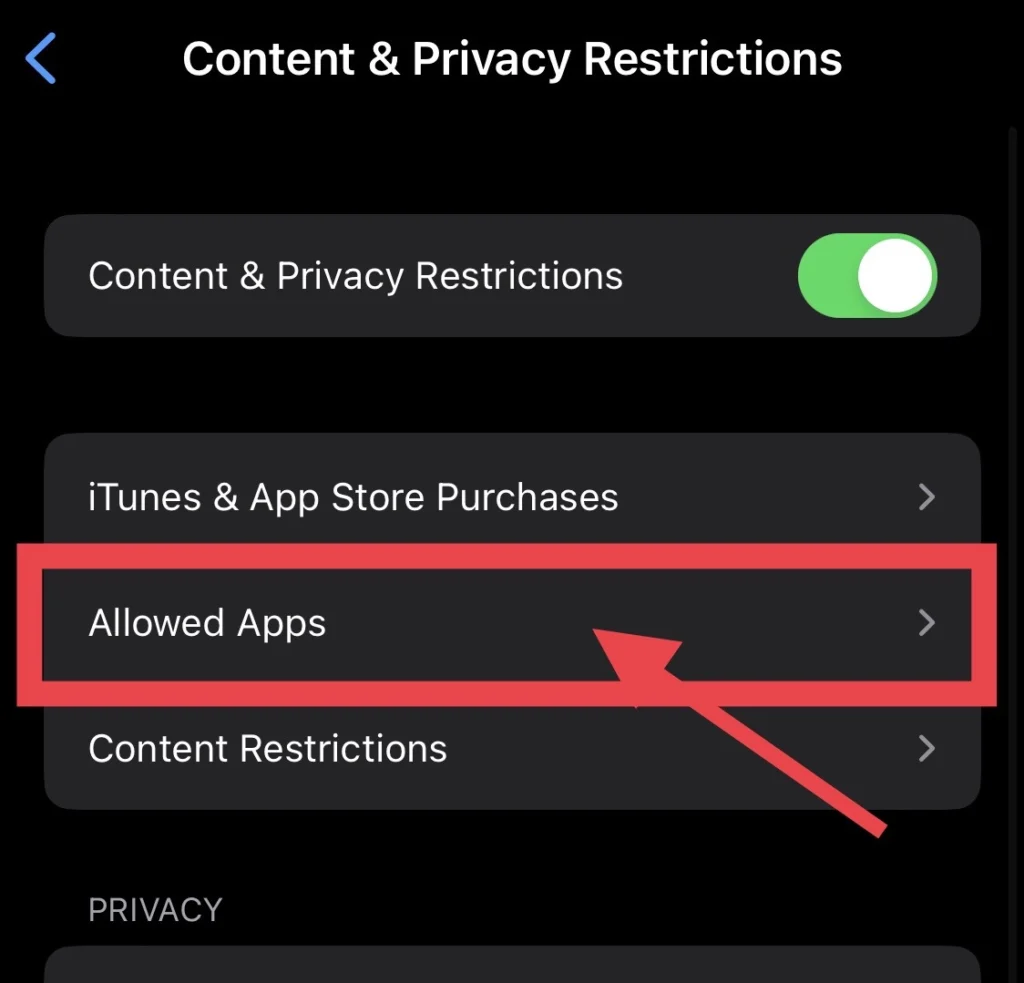 Step 3. And finally, toggle off the "Podcasts" app.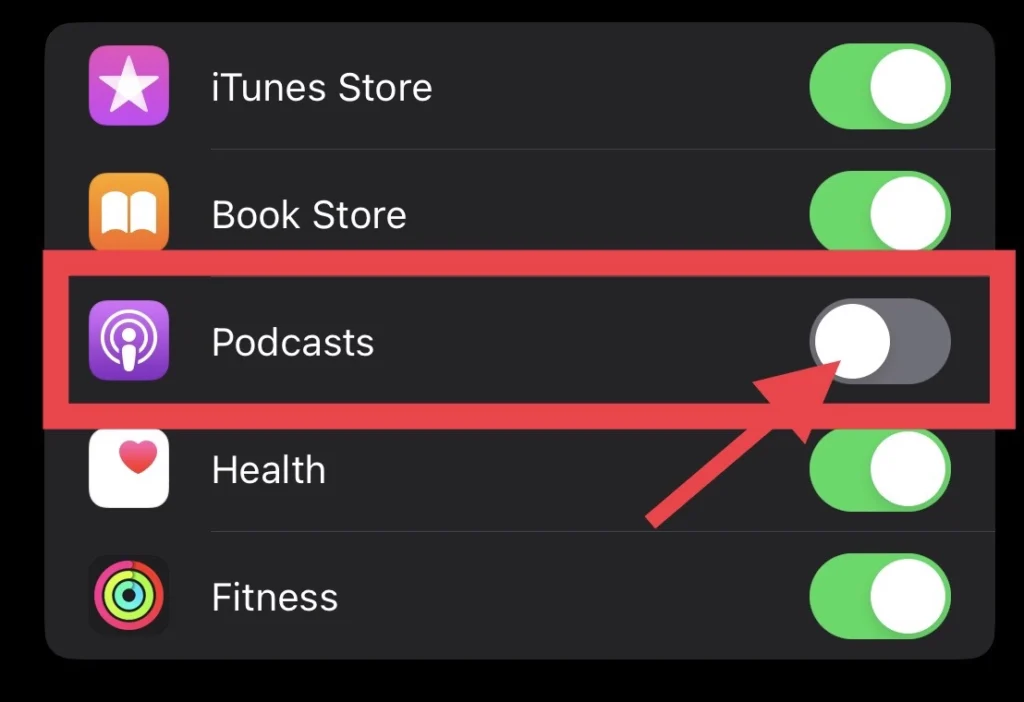 Step 4. Then go to the iPhone screen, and you won't see the "Podcasts" app on the screen, and if you search for it, you won't find it.
You have now disabled the Podcasts app on your iPhone, which is no longer visible on your home screen.
---
Frequently Asked Questions
---
Final Words
You have learned how to turn on and off the Podcasts app on the iPhone 14 series running iOS 16, and if you have any questions or suggestions, please share them with us in the comments section below.
---
Read also:
How To Record Calls On iPhone 14, 14 Pro, And 14 Pro Max
iOS 16: How to Fix Contact Names Appearing As Numbers On iPhone 14 Pro/Max