Do you want to password-protect your WhatsApp chats? Perhaps that occurred to you as well – When a friend borrows your phone, you don't want them to see your WhatsApp personal or group chats. If you have the same problem, then this guide is specifically for you. In this guide, we will show you how to add a password to private or group chats on WhatsApp with the help of an app called Locker for Whats Chat App. With this app, you can lock or hide your WhatsApp personal or group chats on an Android or iOS phone.
Locker for Whats Chat App
The Locker for Whats Chat App enables you to lock both WhatsApp and individual or group chats, limiting unauthorized access. This tool is fantastic for those who want to restrict access to certain WhatsApp chats. It is completely free, and there are no annoying ads. You can use this software to secure your private and group chats. This makes it an excellent WhatsApp chat locking software, and the user interface is also simple and easy to use.
The following are some of the features of the Whats Chat App Locker:
It is free to use.
It's best to lock WhatsApp chats.
It protects the WhatsApp application from unauthorized access.
You can use a single password for chat and app so that you don't have to remember multiple passwords.
The app size is about 3MB and works fast.
It supports PIN and fingerprints.
Secure group or individual chats.
It can lock the entire WhatsApp application.
---
Add a Password to Private or Group Chats on WhatsApp
To lock a WhatsApp personal or group chat on an Android or iOS device, follow the below steps:
Step 1. To begin, open the Google Play Store or the Apple App Store on your mobile device.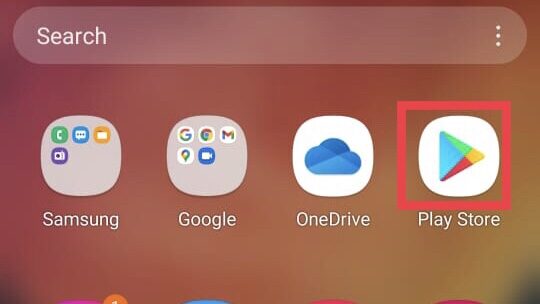 Step 2. Now, search for "Locker for Whats Chat App" in the Store search bar, and tap on the "Get" button to download and install it.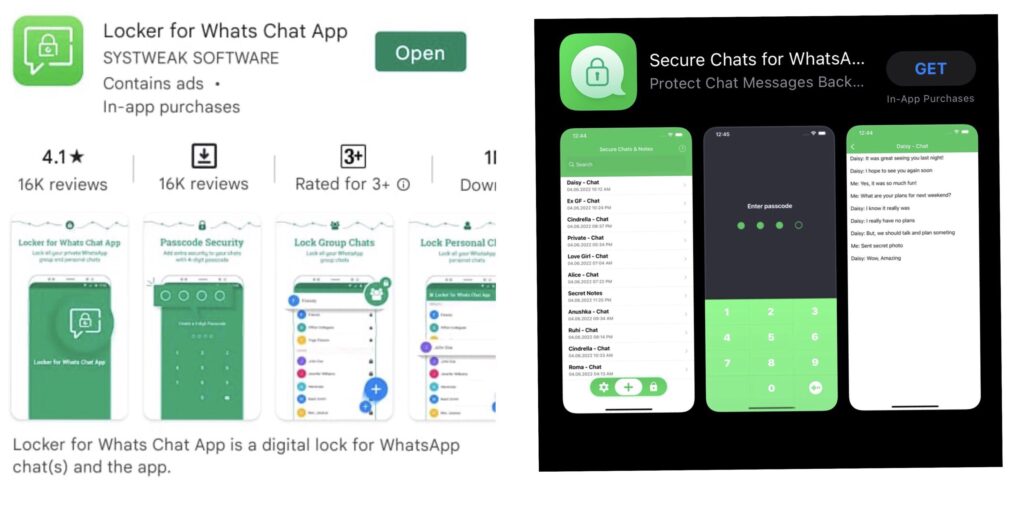 Step 3. After it's installed on your device, click on the "Open" button to launch it, and the app will ask you to create a passcode. Choose a passcode that will be easier for you to remember.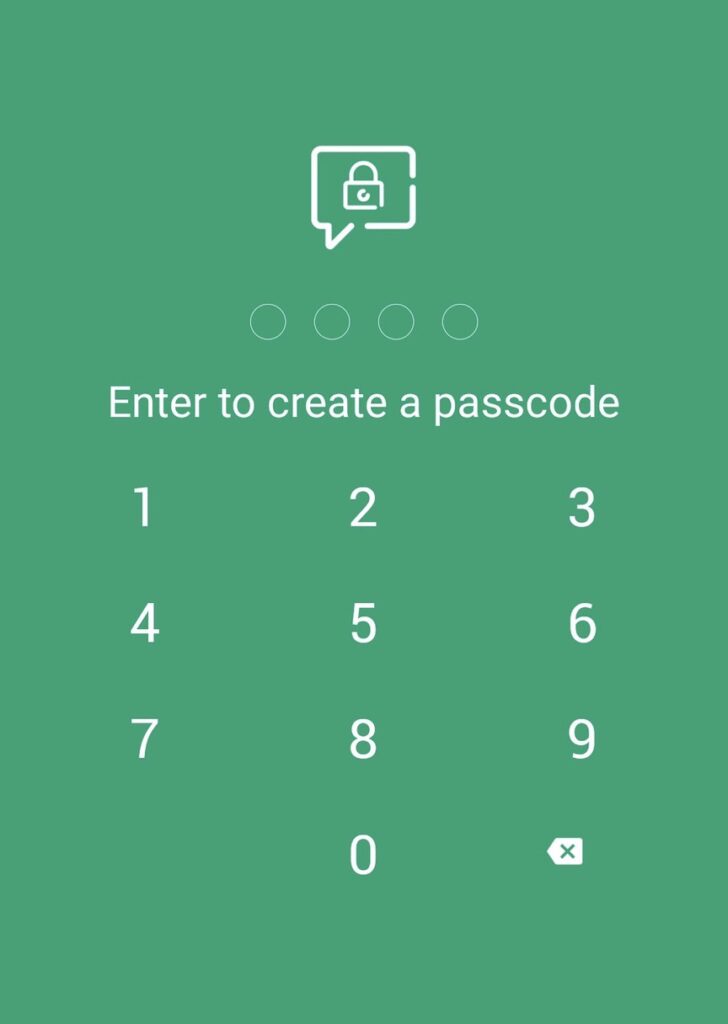 Step 4. Now, you'll be required to provide a Recovery Email address, which will be used if you forget your passcode. Click on "SETUP" to add a recovery email, or you simply skip it.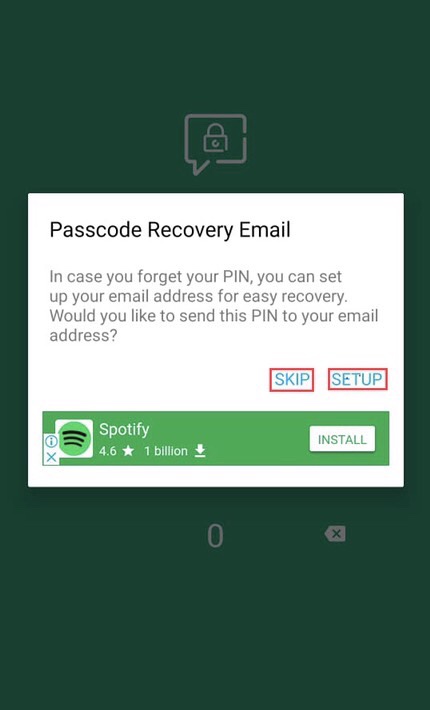 Step 5. Now, enter an email and click on the "Save" button to continue.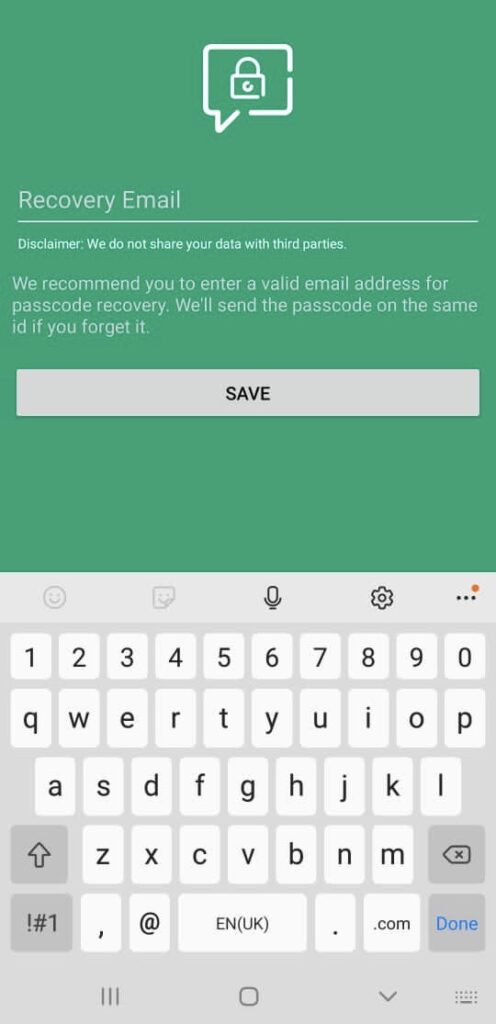 Step 6. Next, it will ask for your permission to give access to this app to lock chats or groups. Click on "ENABLE" to continue.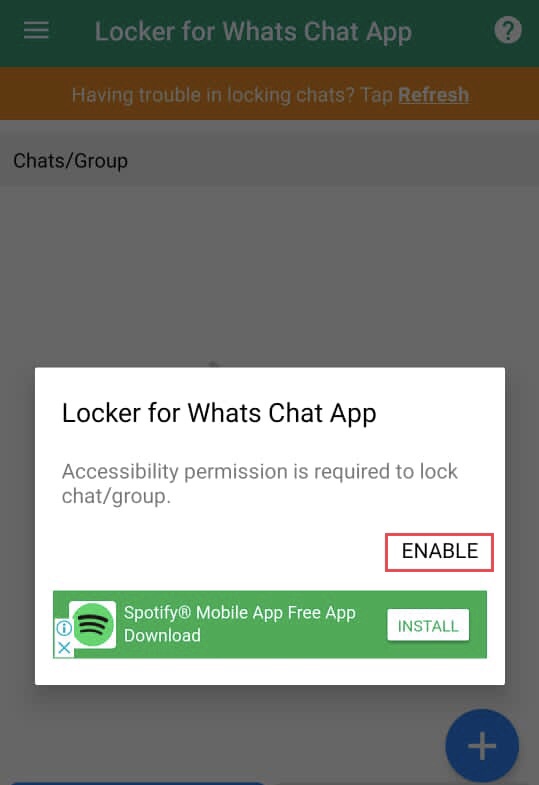 Step 7. Tap on the "Installed services" and enable Locker for Whats Chat App.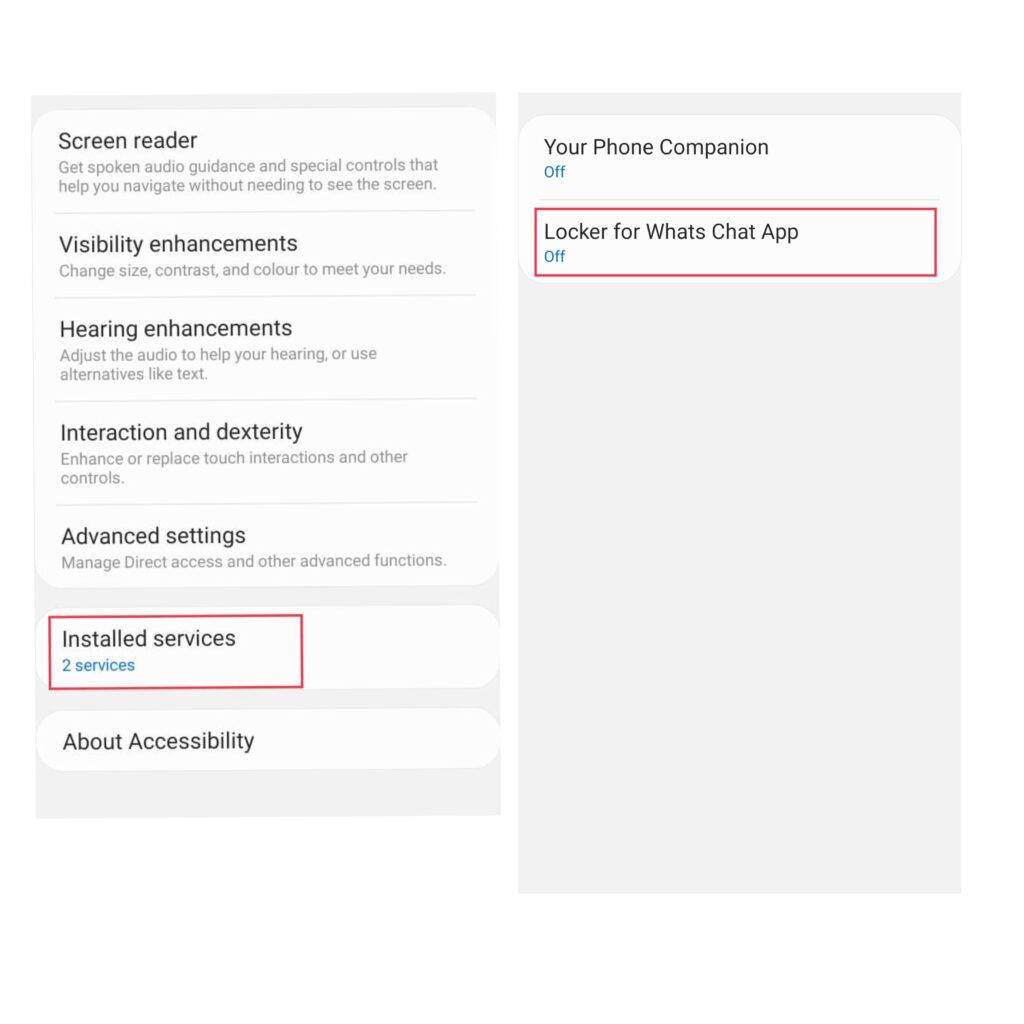 Step 8. There is no conversation. Tap the "+" icon to add a chat that you wish to lock.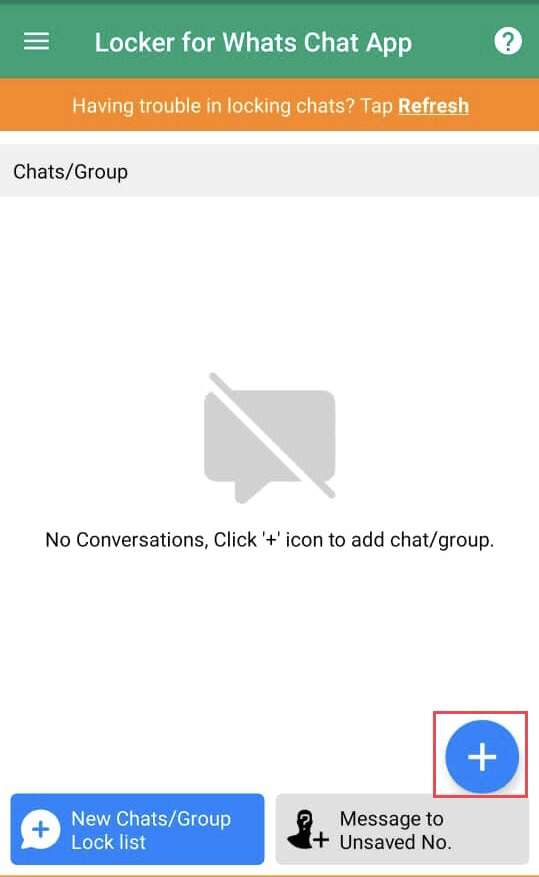 Step 9. After that, choose the WhatsApp chat you want to lock and keep it private from others.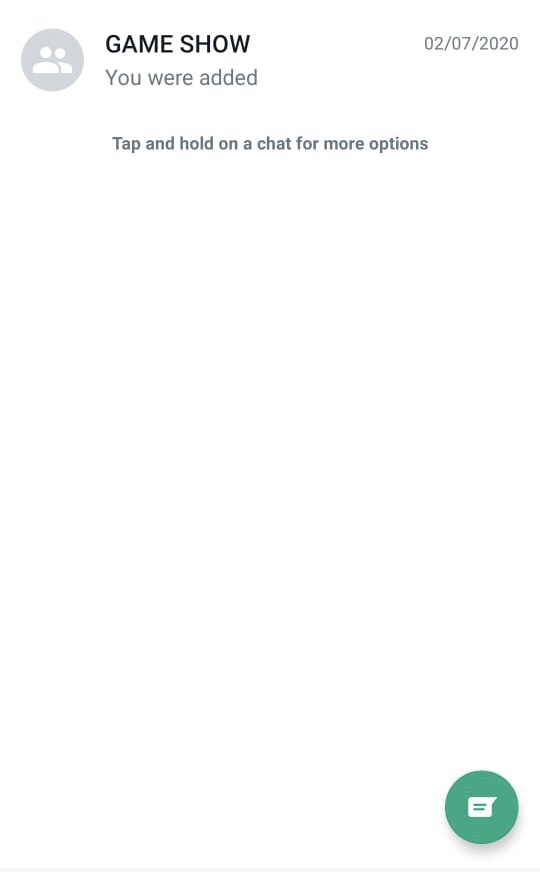 Step 10. This particular chat will now be password-protected and only be viewable to you.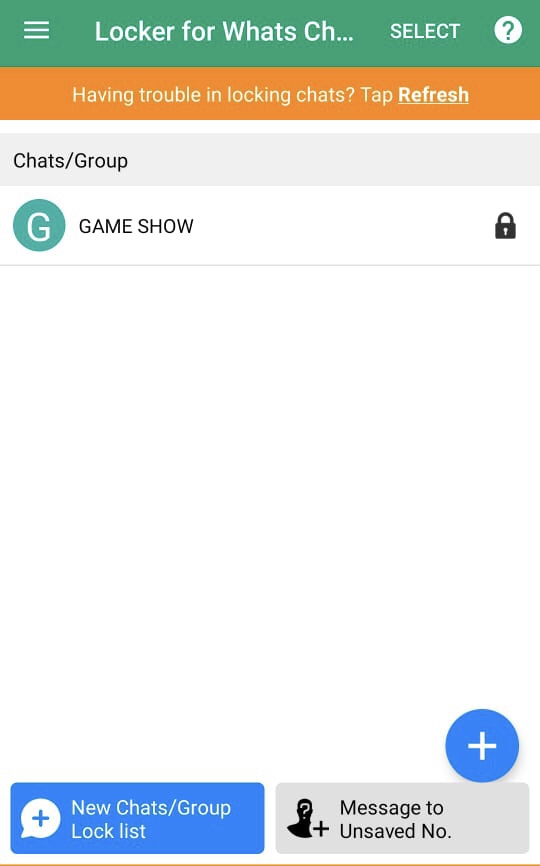 It's now done, and no one can access your password-protected chat room.
---
Some Other Lock App for WhatsApp
1. Lockdown Pro – AppLock & Vault
The Lockdown Pro app could be an amazing option for you when looking for a WhatsApp locker. By encrypting personal data using fingerprints and a powerful security system, you can hide images and videos from your gallery, and lock WhatsApp and other apps on your Android smartphone.
2. Messenger and Chat Lock
Another app that is specially designed to prevent apps from being opened on your devices is the Messenger and Chat Lock app. This app will lock WhatsApp for you, ensuring the security of your personal data on your phone, which will be accessible only to you. They, like all other messages, photos, and videos on the app, are private to you and cannot be viewed by others. It's one of the best WhatsApp security lock apps.
3. AppLock – Fingerprint
If your smartphone has a fingerprint scanner, using that to lock WhatsApp chats is always a safe alternative. With AppLock – Fingerprint, you can specify how long chosen applications will be locked for, as well as the exact WiFi or Bluetooth connection that your apps will be locked on. App notifications that appear in the notification bar are also hidden by this app.
4. AppLock
The last app on our list is AppLock, which enables you to lock your WhatsApp with a four-digit passcode. The app has beautiful themes that make it more pleasurable to use. Apart from protecting your app, it also assists you in cleaning up your smartphone.
---
Final Words
This article introduced an app that enables you to lock a WhatsApp personal or group chat on an Android or iOS device. At last, we also introduced some other apps that you can also use to password protect your WhatsApp so others can't view them. Lastly, if you have any questions or have any other app in mind, please leave them in the comment section below.
---
Read also: