Google Assistant allows you to get things done without touching your phone or using any other gestures. With it, you can make and receive calls, set alarms and timers, listen to music, and much more. Every year, Google Assistant improves in terms of voice quality and the number of voices it supports. Aside from being one of the most realistic-sounding voices, it is also one of the most instantly recognizable.
Google provides a variety of voice options for Google Assistant. You can pick from ten different voices, including five male and five female ones. But how exactly do you change Google Assistant's voice? The good news is that the procedure is not difficult. Here's a quick and simple guide to changing the sound or voice of your Google Assistant on the Samsung Galaxy S22 Plus/Ultra.
---
Change the Gender & Voice of Google Assistant on Samsung Galaxy S22 Series
Google Assistant is a better alternative to Samsung's default assistant, Bixby. You can set it as your default assistant from Settings. Also, you can easily enable Hey Google for easy access. You can also change the sound of your Google Assistant to something more pleasant if you want to. Google offers ten different voices, five female and five male. The male voices are Orange, Purple, Green, Blue, and Pink. The names of the female voices are Amber, Cyan, British Racing Green, and Sydney Harbour Blue. If you want to use a different voice and gender for Google Assistant on your S22, follow the below steps:
Step 1. To get started, launch the Google app on your Samsung phone.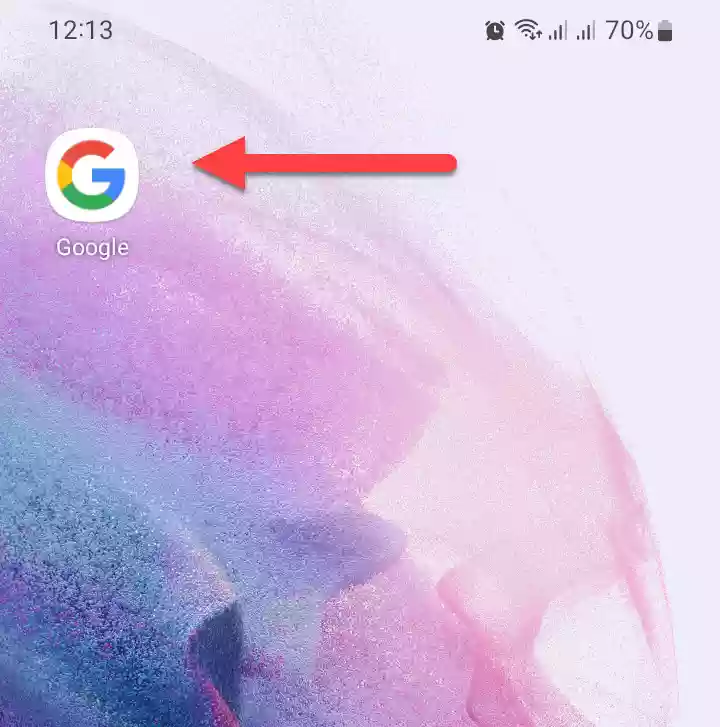 Step 2. Then, go to your Google profile in the top right corner of the Google app.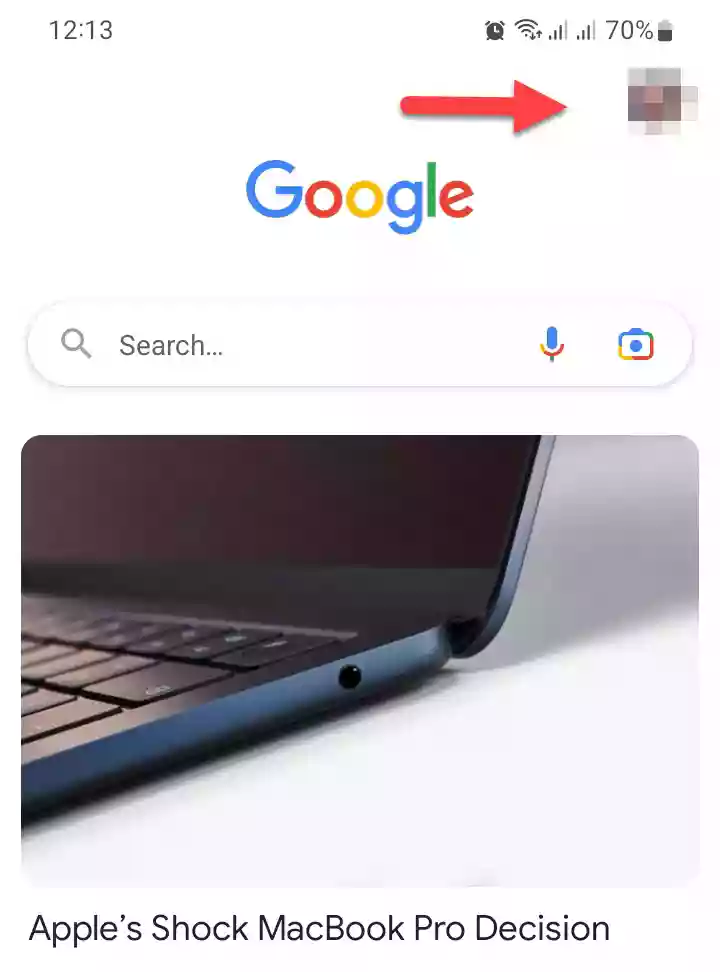 Step 3. Next, tap on "Settings" to continue.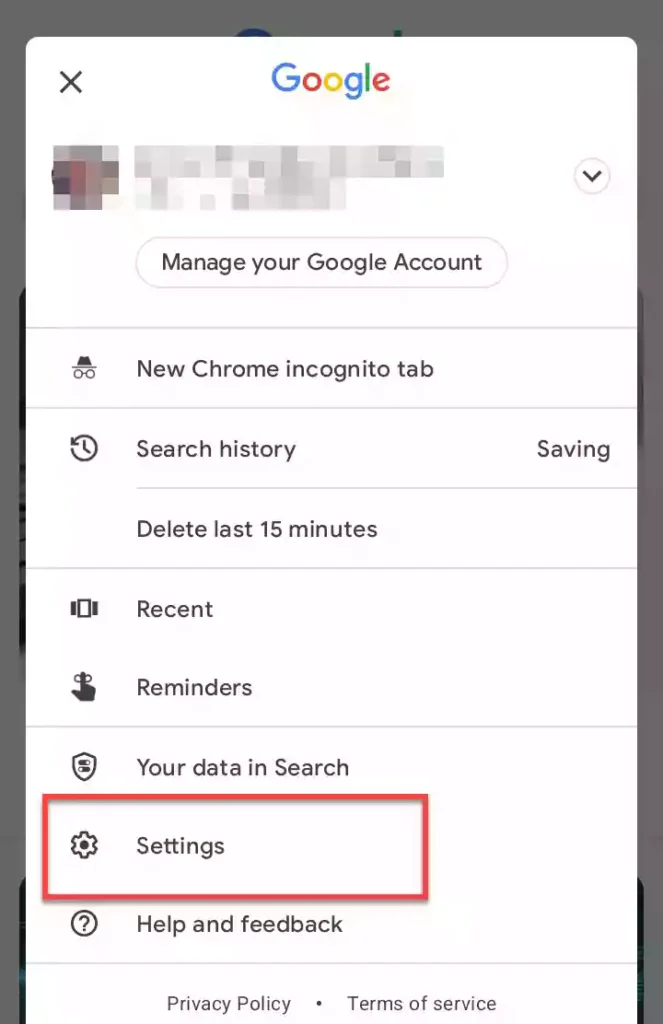 Step 4. In the Google app settings, select "Google Assistant" from the options.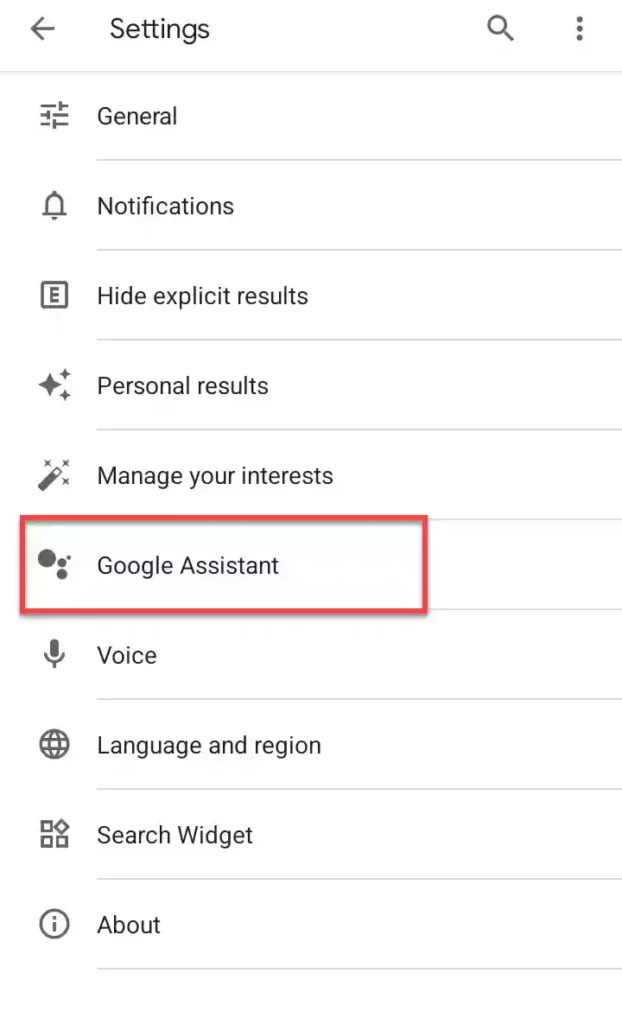 Step 5. In the Google Assistant settings, find and tap on "Assistant voice & sounds". Mostly, you'll find it under ALL SETTINGS.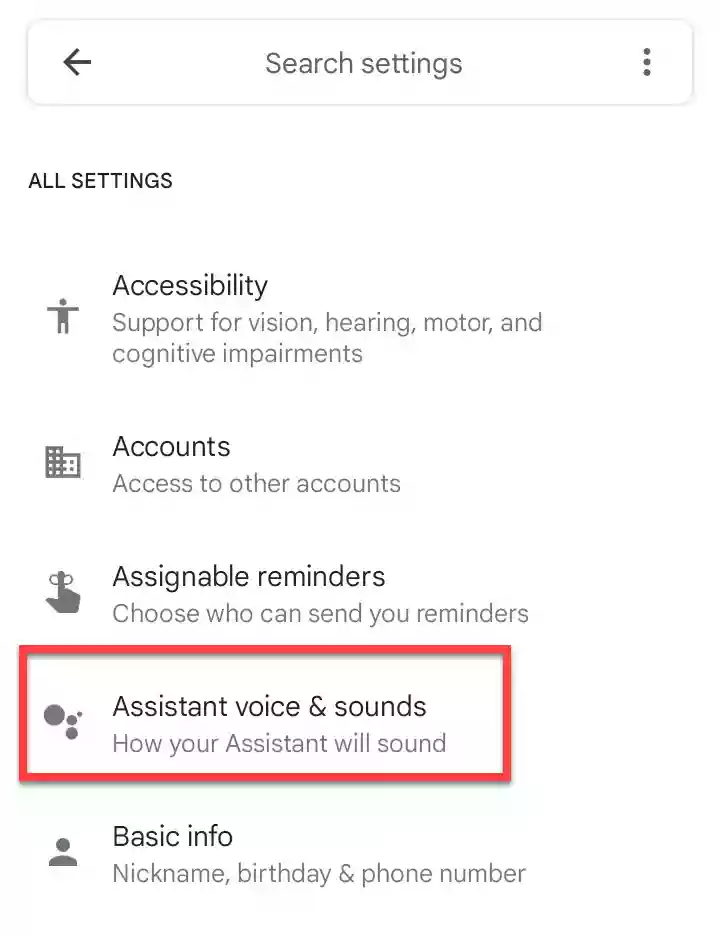 Step 6. Now, you will see a list of assistant voices and speech outputs. Simply choose the voice that you want Google Assistant to use to respond to you.
That's it! Google Assistant will now use the voice you have selected when responding to your commands. From the Google Assistant settings, you can also change the Google Assistant language to your liking.