Google Assistant for PC can be used in the same way as Microsoft Cortana and Amazon's Alexa can. Thanks to the efforts of tech enthusiasts throughout the world, there is an unofficial method for bringing Google Assistant to Windows 11. In this guide, we will go over all of the steps you need to take to download and install Google Assistant on your Windows 11 PC or laptop.
Microsoft has announced that Android apps will operate on Windows 11, and although it is now only available in Windows Insider versions, the general edition is likely to be released soon. But for now, you can either follow these instructions or wait.
What is Google Assistant?
Since its debut in 2016, Google Assistant has evolved into one of the most advanced and active assistants available, and Google has broadly deployed Assistant, both on its own devices and via partnerships.
Google Assistant is the company's virtual assistant. Google Assistant debuted as an extension of Google Now, with the goal of becoming more personal while building on Google's existing "OK Google" voice capabilities.
Google Now has long been dead, but Google Assistant exists in the same place, merging these customized aspects with a broad range of voice control. Google Assistant accepts both text and voice input and will continue the discussion regardless of which technique you choose.
What can Google Assistant do?
Google Assistant provides voice commands, speech searches, and voice-activated device control, allowing you to do a variety of activities on your Windows 10 or Windows 11 computer after saying the wake words "OK Google" or "Hey Google."
With Google Assistant, you can:
Control your devices and your smart home.
Access information from your calendars and other personal information online.
Control your music.
Play content on your Chromecast or other compatible devices.
Find information online, from restaurant bookings to directions, weather, and news.
Run timers and reminders.
Make appointments and send messages.
Open apps on your phone.
Read your notifications to you.
Play games.
etc.
How to Install Google Assistant on your Windows 11 PC
As previously stated, there is no official Google Assistant app for Windows, although an unofficial client is available for Windows 10 and Windows 11 PCs. Below, we will show you how to download Google Assistant for free on your PC or laptop. Having Google Assistant installed on your Windows computer is like having your own personal Google Assistant that handles everything for you. So, without further ado, here are the steps to install Google Assistant for free on a Windows 10 or Windows 11 PC.
Note: To avoid errors, it is recommended that you carefully follow all of the steps. Furthermore, we suggest that you create a system restore point or retain a backup of your data to keep all of your data safe and secure.
---
Step 1. Download and Install Google Assistant Unofficial Windows 11 Client
To get started, download the unofficial Google Assistant Windows app in .exe format from the GitHub page.

Once downloaded, find the downloaded file and double click to run it.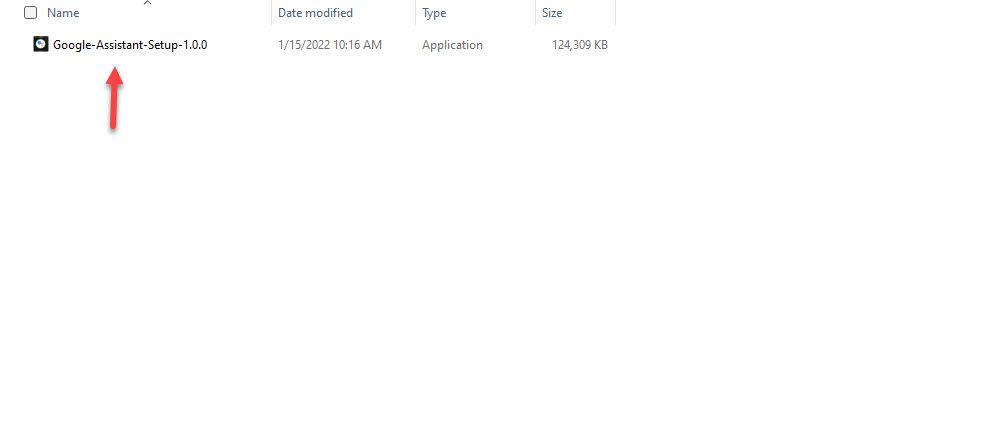 Review the license agreement and select "I Agree."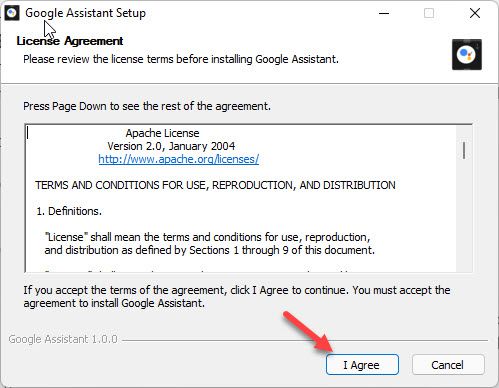 Next, if you have set up multiple users, you need to choose whether you want to make this software available for other users too.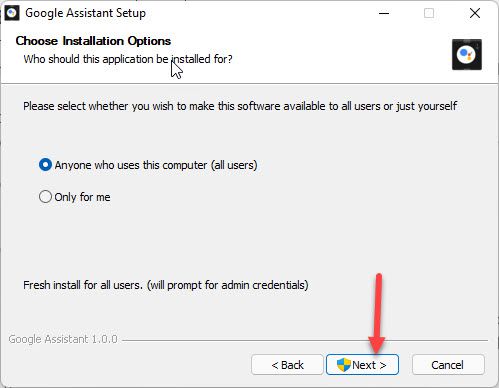 Then, choose the folder in which you want to install Google Assistant, and click on the "Install" button.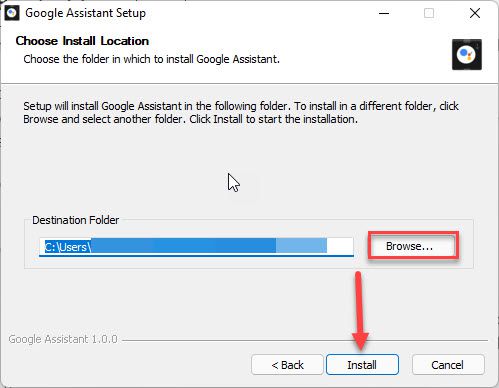 Once it's done, uncheck the box next to "Run Google Assistant" and click Finish.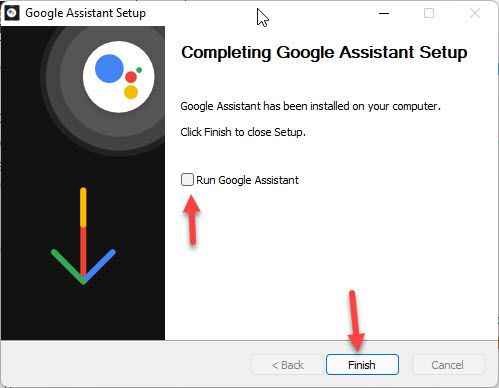 ---
Step 2. Create a New Project from the Action Console

Now, agree to the terms of service, select your country of residence, and click on "Agree and continue."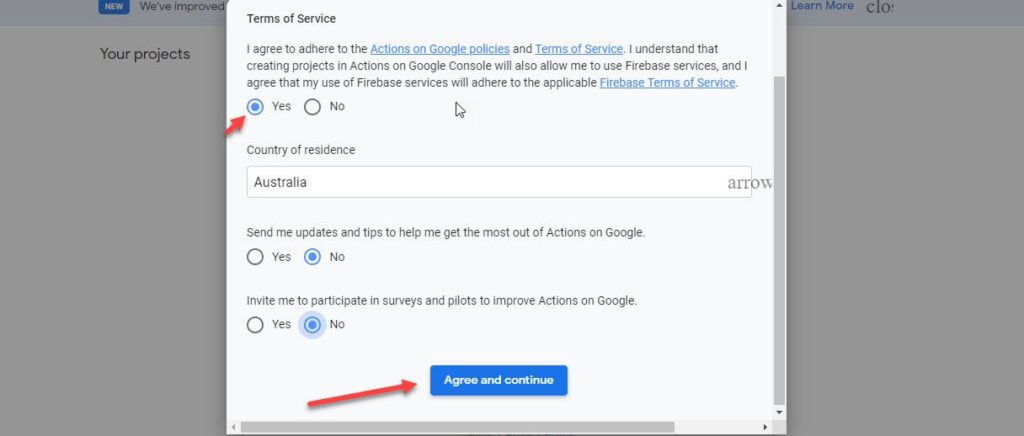 Next, type any name for the project name, select your preffered language and region, and click on "Create a Project."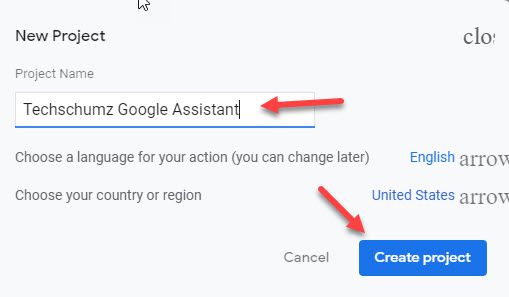 ---
Step 3. Register Model and Download Credentials
On the next screen, scroll down and you'll find an "Are you looking for device registration? Click here" link. You will need to click on the link to proceed.

Now to embed Google Assistant into any of your devices, click on the "REGISTER MODEL" button.
Fill in the fields for Product Name, Manufacturer Name, and Device Type in this area, then click "REGISTER MODEL."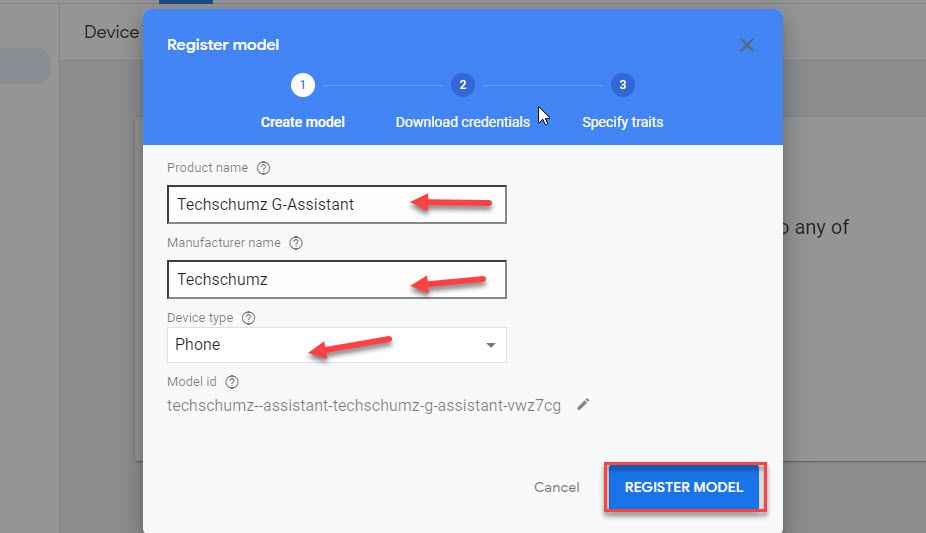 After you've generated a model, you'll be prompted to download the credentials. To proceed, click "Download OAuth 2.0 credentials" and then "Next."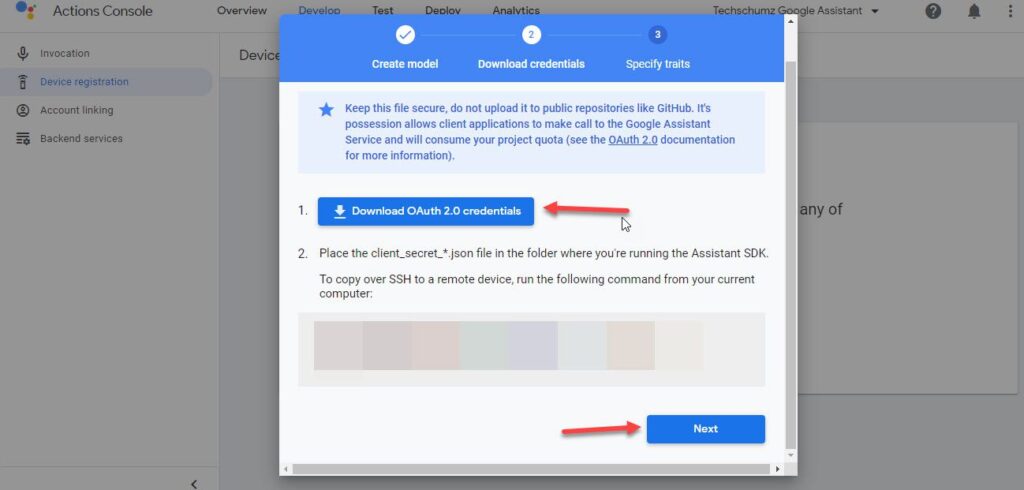 Finally, press the "SAVE TRAITS" button.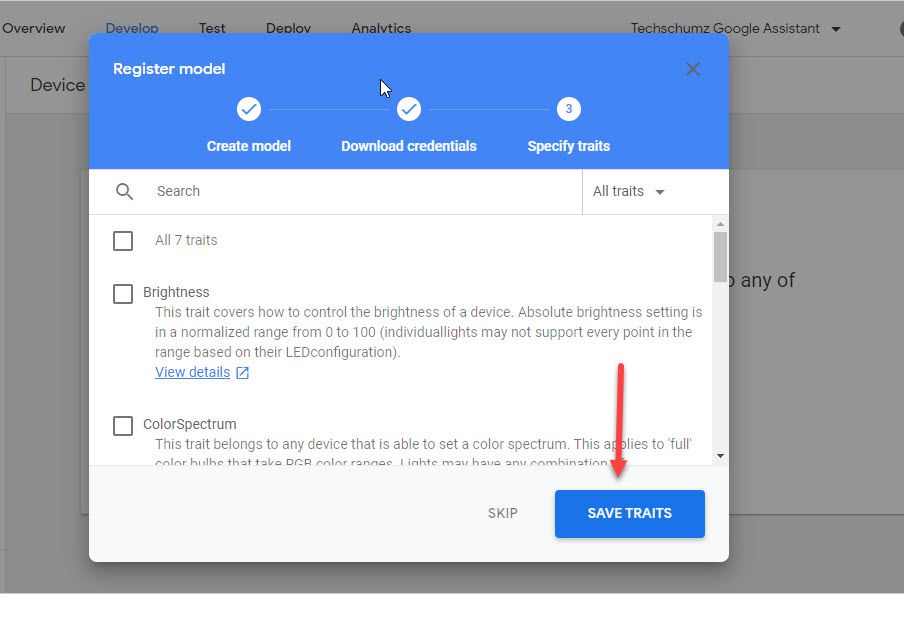 ---
Step 4. Enable Google Assistant API
After this, you need to head over to the Cloud Console page and log in with your G-Account.
Now, go to the search box and search for the project you just created, then click on it.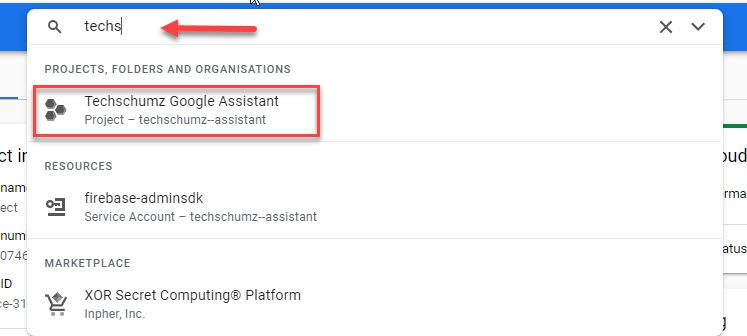 Then, from the left-hand menu, select "API and Services."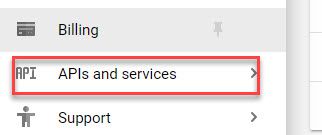 Then, select "ENABLE APIS AND SERVICES."

Now, go to the search box on the opened page and type "Google Assistant" and then click on "Google Assistant API."

Finally, select "Enable."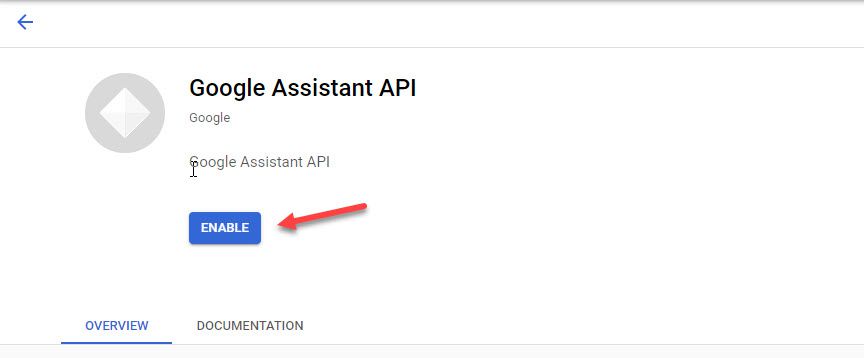 ---
Step 5. Configure Credentials Screen
A new page will appear when you enable the Google Assistant API. From there, select "Credentials" from the left side, followed by "CONFIGURE CREDENTIALS SCREEN."

You should now decide how you wish to configure and register your app. Select "External" and press the "Create" button for this stage.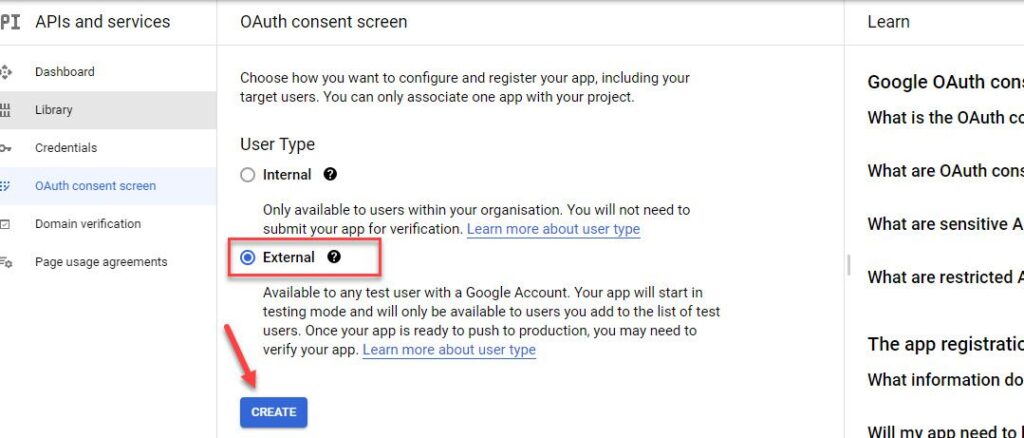 Next, for the "User Support email," enter your specified email address.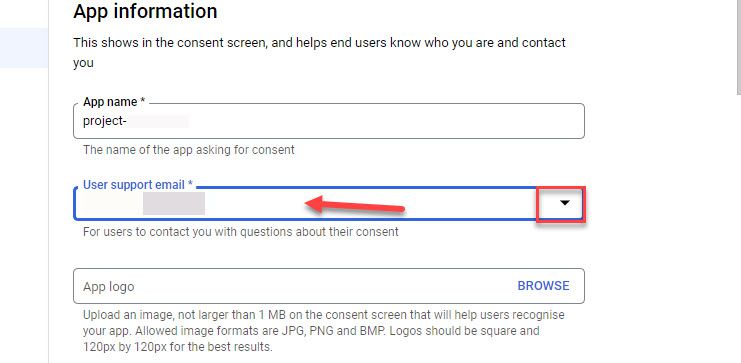 Then, scroll down and input your email address in the Developer Contact Information box and click "SAVE AND CONTINUE."

On the next page, scroll down and click "SAVE AND CONTINUE."

Finally, on the last page, click "BACK TO DASHBOARD."

---
Step 6. Add Test Users for OAuth Consent Screen
After going to the dashbaord, Scroll down and under the Test Users section click on the "ADD USERS" button.

Enter your email ID and click "SAVE."

---
Step 7. Set up the Google Assistant app on Windows 11
After adding test users, open the Google Assistant app on your Windows 11 computer and select "Get Started."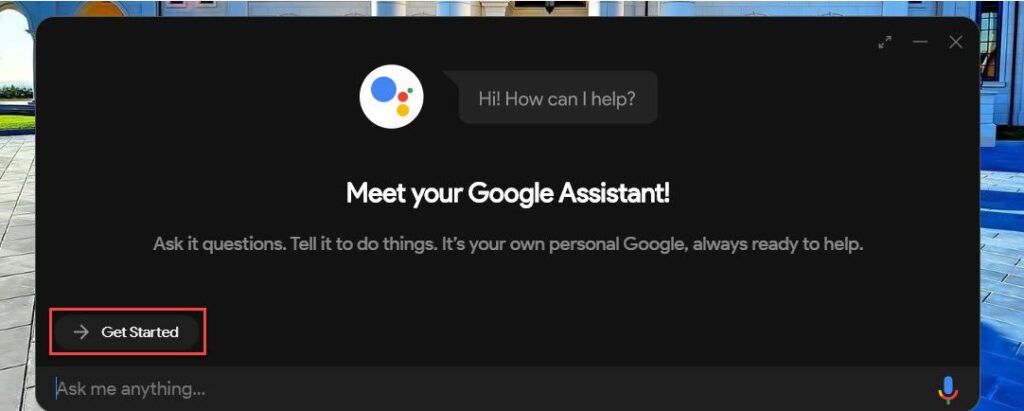 Next, press the "Proceed" button.

Then, on the top-left corner of the Google Assistant screen, click the "Settings" button.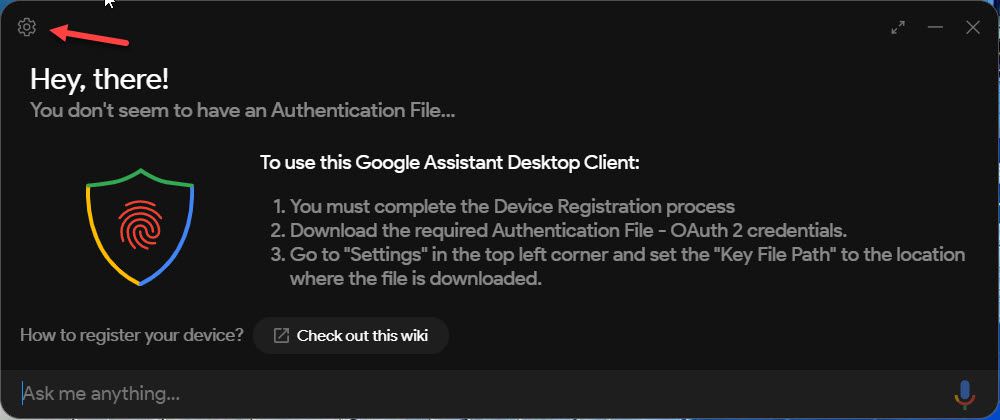 Now, click the "Browse" button next to the Key file location, choose the JSON file, and then click "Save."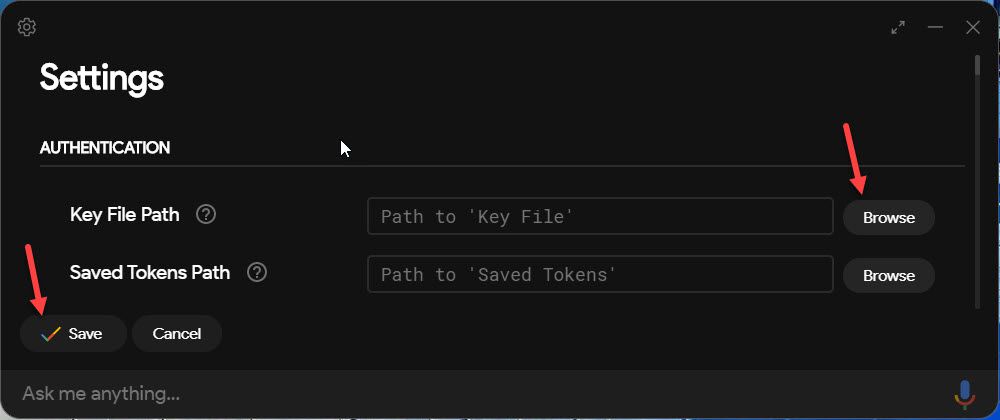 Select "Automatically set a path" in the pop-up box.

Select "Relaunch Assistant."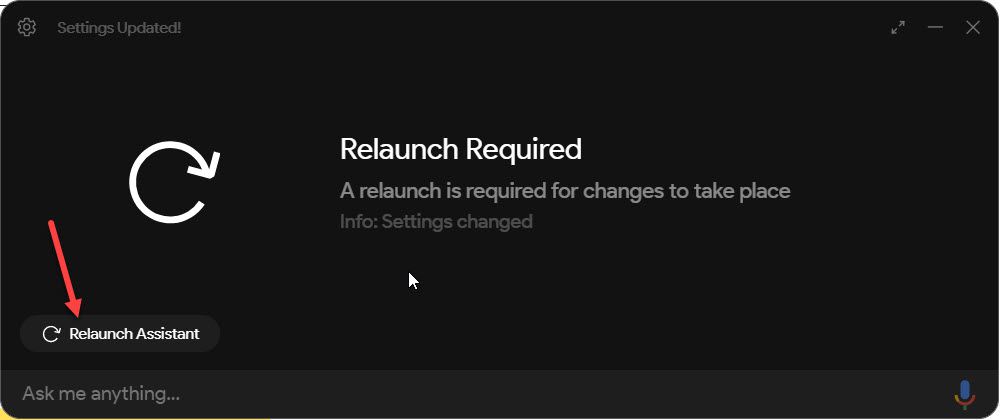 You'll be taken to a new web page to verify the app. From there, choose your Google account.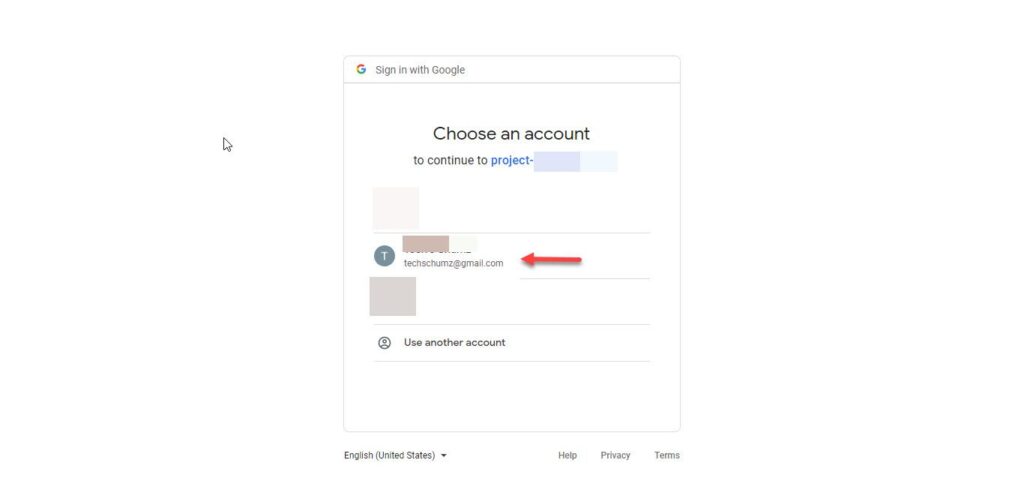 Click the "Continue" button.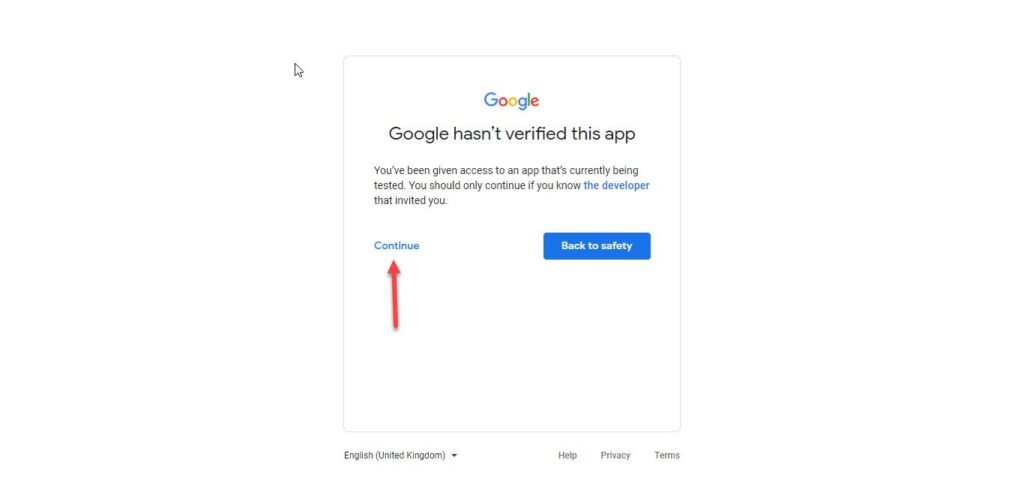 On the new pop-up project that displays, choose "Allow."
Copy the token link.
The Assistant app will prompt you for a token; just paste the token Web address into the Google Assistant app and press the "Submit" button.
Relaunch the Assistance.
That's all! Google Assistant is now available for use on your Windows 11 computer or laptop.
Make sure that you have provided all the necessary permissions, such as a microphone, location, and others, for the Google Assistant to work smoothly.
---
Note: You can install and set up Google Assistant on your Windows 10 computer by following the above-mentioned steps.
---
Conclusion
That's all! This is how you can install Google Assistant on your Windows 11 PC without using Python. The Google Assistant unofficial Windows 11 client that we installed on our computer is similar to Google's official Google Assistant app. Finally, we hope you found this post helpful; if you spot any mistakes or have anything else to add, please use the comments area below.
---
Read also: