Android 12 for Pixel phones is now officially available. Other OEMs will shortly deliver stable Android 12 for their phones as well. The unfortunate thing is that not all Android devices will receive the Android 12 upgrade immediately, and others may have to wait years. That being said, if you want to try out the new clock or weather widgets right now, this article is for you. In this guide, we are going to show you how to install and get Android 12 clock and weather widgets on your phone, Samsung, Xiaomi, Pixel, and Oppo.
Widgets on Android 12
Widgets are not new to Android, and they exist in some form on iOS as well. In their most basic form, they are a button or status indicator that displays app data. For example, most weather apps feature widgets that display temperature, wind speeds, and any other essential information at a glance. Widgets may be placed practically anywhere on the home screen, even within app icons.
As Android 12 integrates Material You into the UI, the widgets that accompany this update are customized to fit the wallpaper you select. In fact, whichever backdrop is selected generates a palette. Those colors are obtained from the tones in the selected photograph. When a Material You capable widget is installed on the home screen, its colors will change to better fit the background. Currently, first-party Google applications that incorporate Material You widgets include:
Fi
YouTube Music
Calendar
Photos
Maps
Keep
Weather (Google app)
Clock
Drive
Gmail
Get Android 12 Clock and Weather Widgets on Your Phone
You can easily use Android 12 clock and weather widgets with the help of some free apps. Here's how to get Android 12 clock and weather widgets:
1. Install Android 12 Clock Widgets On Any Android Device
The first way to get the Android 12 clock widget is by installing the Android 12 Clock Widgets from your Play Store. This is the best way to add clock widgets that look like they are from Android 12.
First, open the Play Store app on your Android phone, and search for "Android 12 Clock Widgets." When you find it, tap on the "Install" button.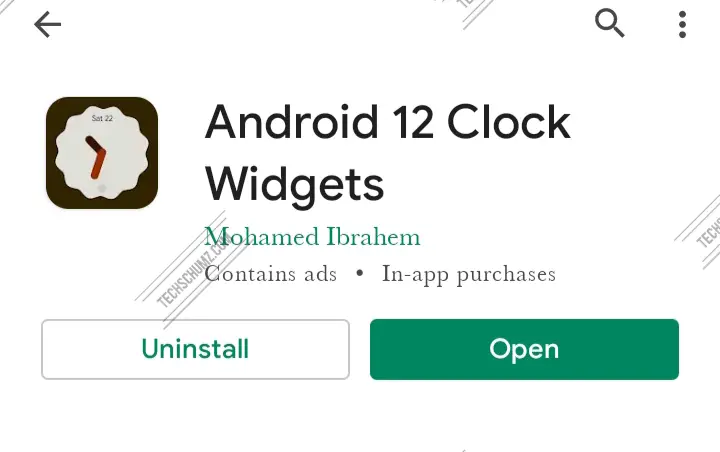 After you've installed it, launch the app, choose your favorite Android 12 clock widget, and then tap "Add". The clock will be instantly added to your Android home screen.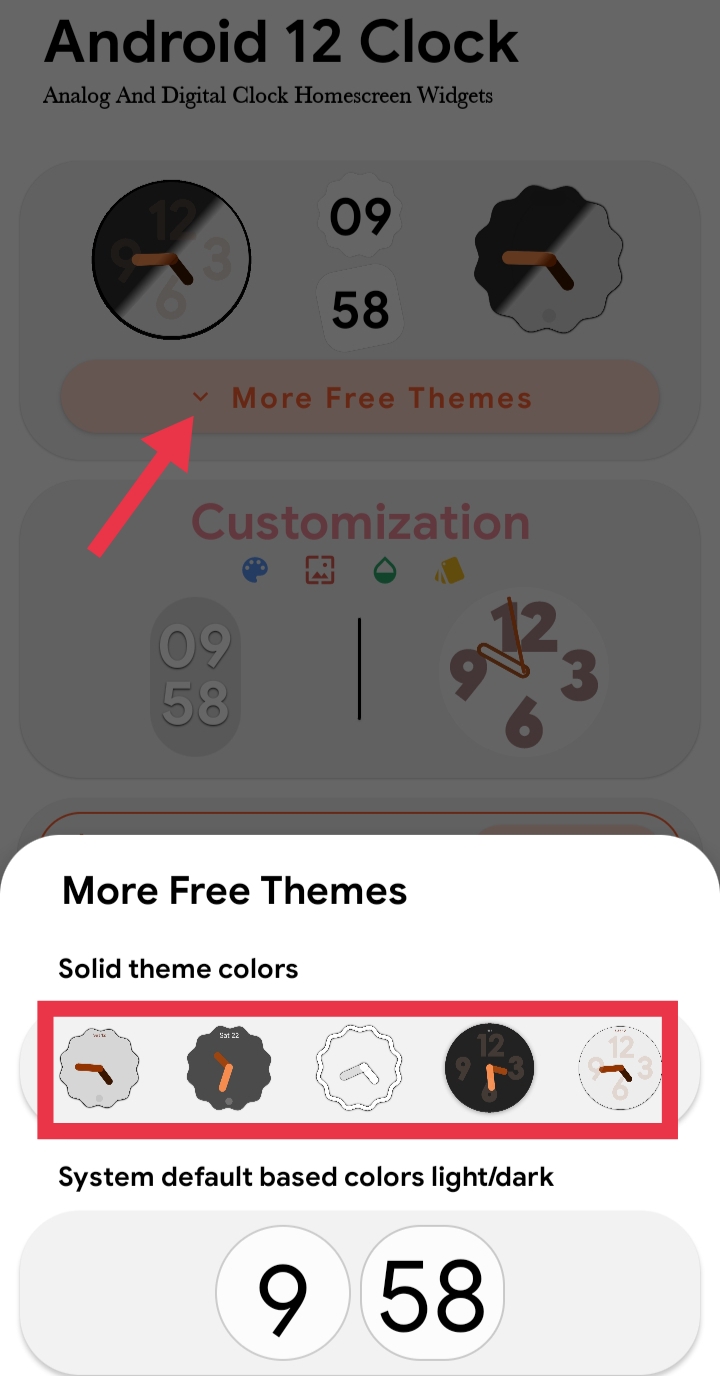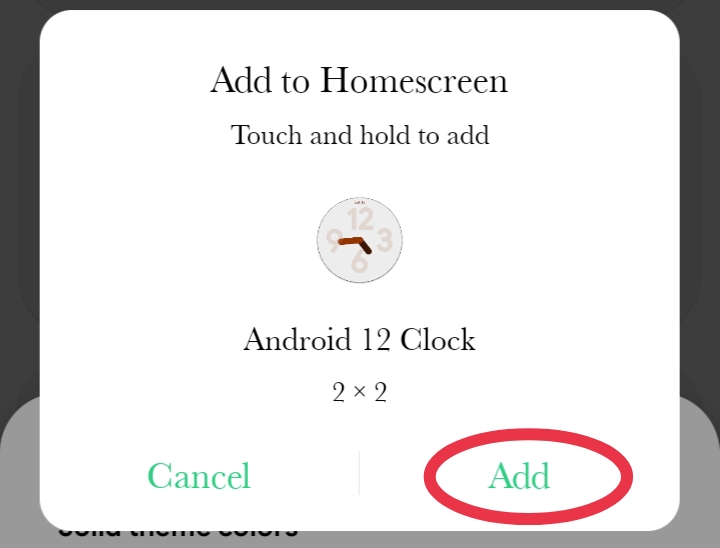 This is how the Android 12 clock widgets appear on your phone's homescreen.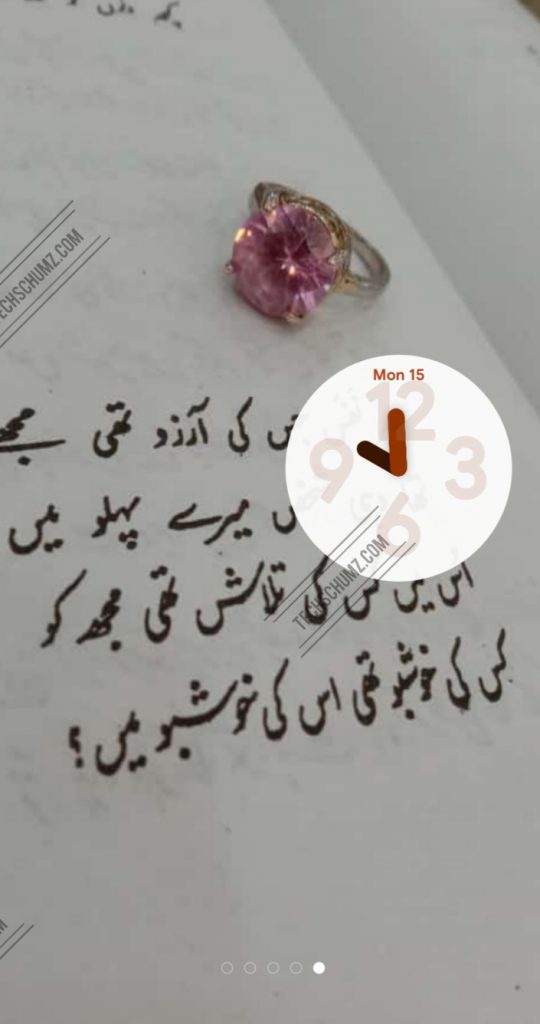 2. Get Android 12 Weather Widgets on Android Phones
If you're looking for the Android 12 weather widget, there's another app that, like the Clock widgets, can deliver weather widgets for your Android phone.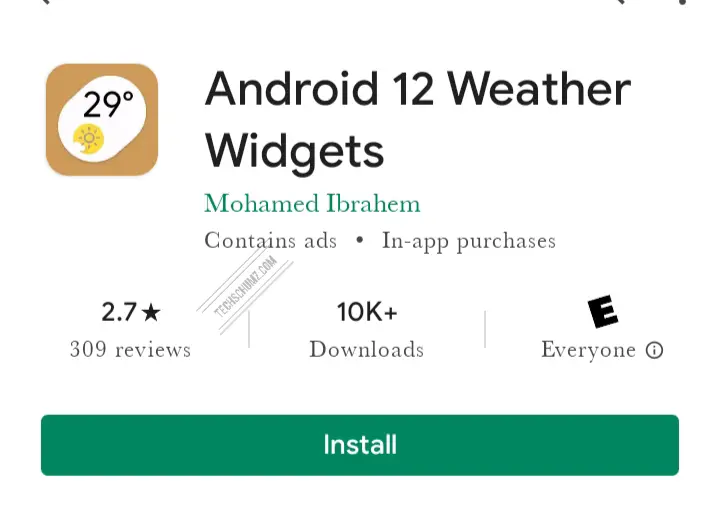 After It's installed on your device, open the app and go to the Free Widgets section.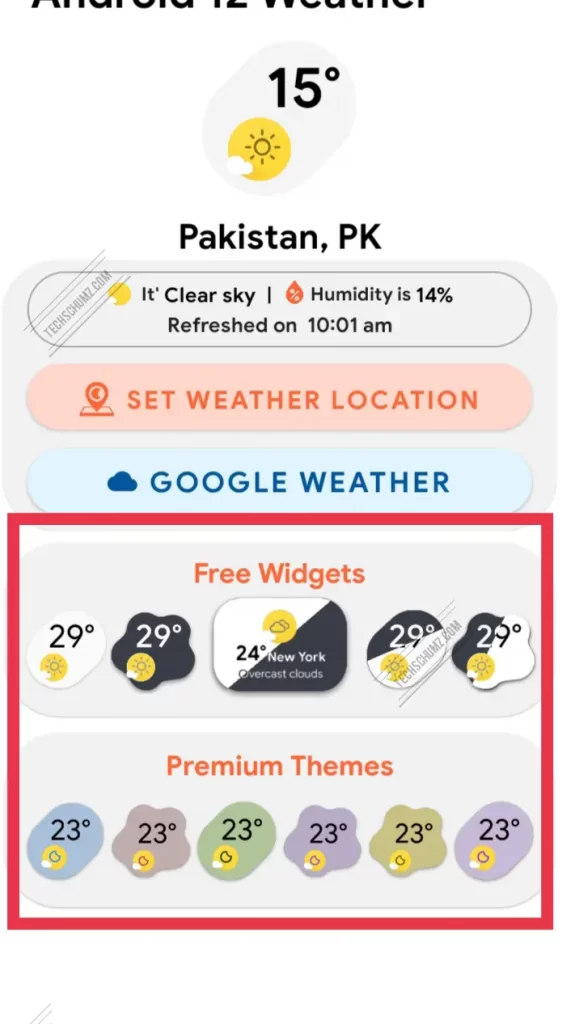 From there, select your preferred weather widgets and tap on the "Add" button.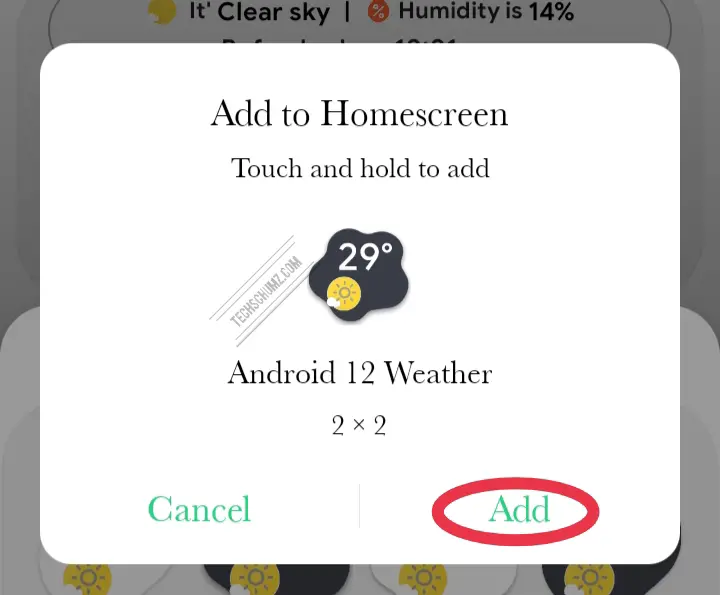 That's it! This is how the Android 12 weather widgets appear on your home screen.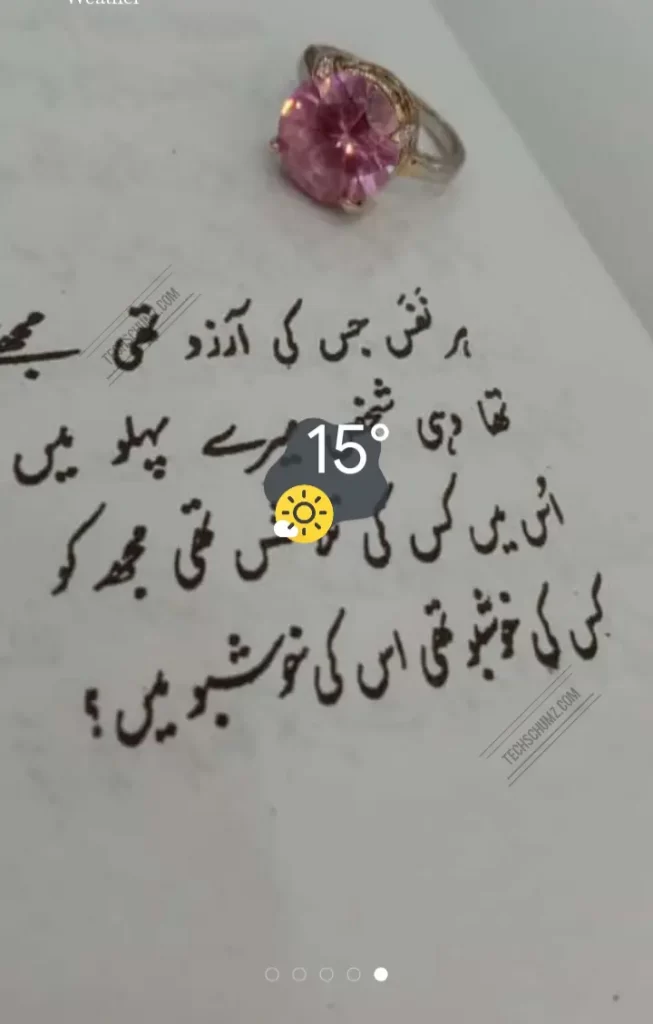 Conclusion
That's all. These are the free apps that you can use to enjoy the Android 12 clock and weather widgets on any Android phone, be it a Samsung, Xiaomi, Pixel, or Oppo. Lastly, we hope you find this article helpful and if you encounter any kind of question or you have something to say related to Android 12 Widgets, please drop it in the comments section below.
---
Read more: