The iPhone 15 deserves a charger that can match its performance given its lightning-fast charging capabilities, and this Techschumz article has listed some of the top chargers for your iPhone 15 and 15 Pro.
Apple has been a pioneer in maintaining a consistent USB-C charging standard for iPhones, distinguishing itself from competitors who frequently alter their charging interfaces. With the iPhone 15, Apple continues its commitment to USB-C, setting a precedent for future iPhones. This steadfast approach ensures compatibility and convenience for Apple users, as well as reduced e-waste and a more sustainable tech ecosystem.
---
5 best chargers for iPhone 15 & iPhone 15 Pro
The iPhone 15 is a revolutionary smartphone with lightning-fast charging capabilities and comes with just its cable, not an adapter. To keep up with its performance, choosing the best charger adapter is crucial. There are several options available, including high-wattage USB-C chargers and wireless charging pads with advanced features. These chargers prioritize safety and durability, ensuring your device stays charged efficiently and safely.
#1. Apple 35W Dual USB-C Power Adapter
This Apple dual USB-C charger is the best alternative for iPhone owners who have two iPhones and want to charge both at the same time. It has a charging speed of up to 35W and can also charge your MacBook, making it a multitasking charger that is easy to bring with you wherever you go for both iPhones and Macs.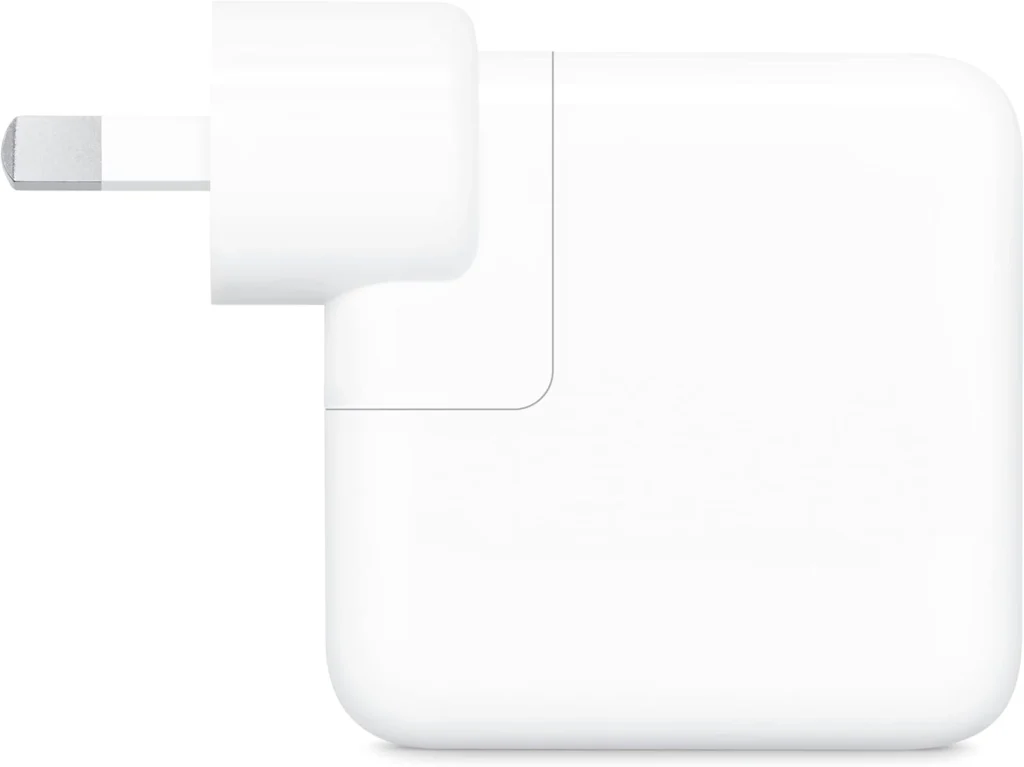 Buy the Apple 35W Dual USB-C Power Adapter for the iPhone 15.
---
#2.  JSAUX Magnetic Wireless Charger
This JSAUX Magnetic Wireless Charger works seamlessly with iPhone 15/14/13/12, AirPods (3rd gen), and more. No more fumbling in the dark for the charging port; this magnetic wireless pad ensures a secure connection. It's super slim, just 0.23 inches thick, and has a 4.9-foot cable for easy portability. Remember that your iPhone might limit charging to 80% for battery health. Plus, enjoy an 18-month warranty and 24/7 customer support for peace of mind.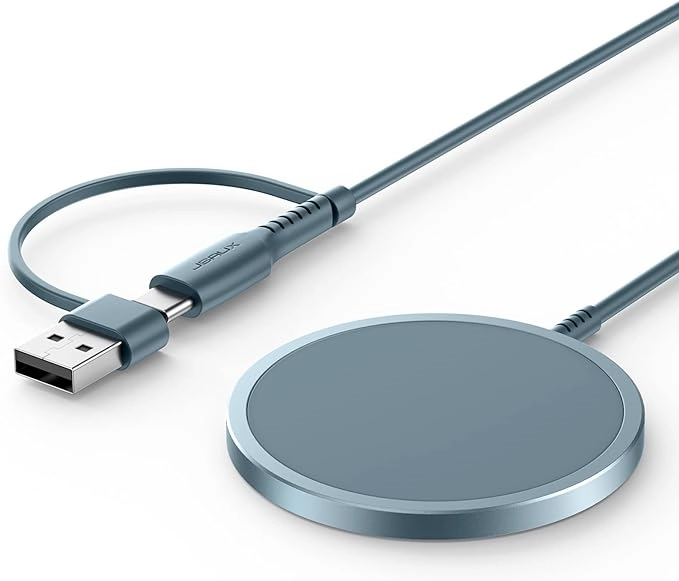 Buy this JSAUX Magnetic Wireless Charger for your iphone 15.
---
#3. Apple 20W USB-C Power Adapter
The Apple 20W USB-C Power Adapter is the original Apple accessory and is highly recommended since it can charge your iPhone up to 50% in just 30 minutes at a 20W fast charging speed. This power adapter also works with other USB-C devices, allowing you to charge numerous gadgets with a single converter. Furthermore, its small and portable size makes it ideal for travel or on-the-go charging.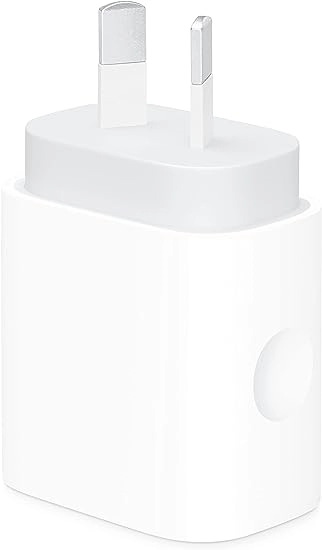 Buy an Apple 20W USB-C Power adapter.
---
#4. ESR Magnetic Ring 360
Upgrade your charging with the ESR Magnetic Ring 360! It makes your phone work with MagSafe for easy wireless charging. It fits the iPhone 15/14/13/12 and the Samsung Galaxy S22. It's super easy to put on. Once it's on, it helps your phone snap onto your MagSafe charger and stay cool. It works with certain cases (no fingerprint coating). And you get great customer support with setup help, FAQs, a 12-month warranty, and lifetime assistance. Make your charging better with the ESR Magnetic Ring 360 today!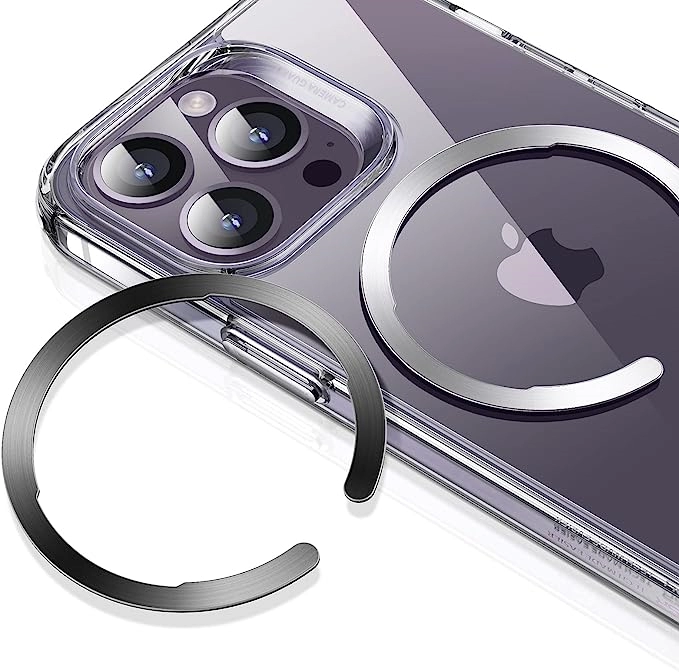 Buy the ESR Magnetic Ring a wireless charger.
---
#5. AINOPE 54W Fast Charging
If you need an iPhone charger to use in the car, then the AINOPE 54W iPhone Car Charger is a high-speed charger with a 36W PD port, capable of charging an iPhone 14 from 0% to 80% in 30 minutes. It is compatible with various iPhone models and has dual ports for simultaneous charging. The charger meets safety standards and features an MFi-certified C-to-Lightning cable. Its compact design fits most car cigarette lighters and offers protection against overheating, overvoltage, and overcurrent. It is eco-conscious and comes with a 365-day warranty and 24/7 customer support, making it a reliable and sustainable charging solution.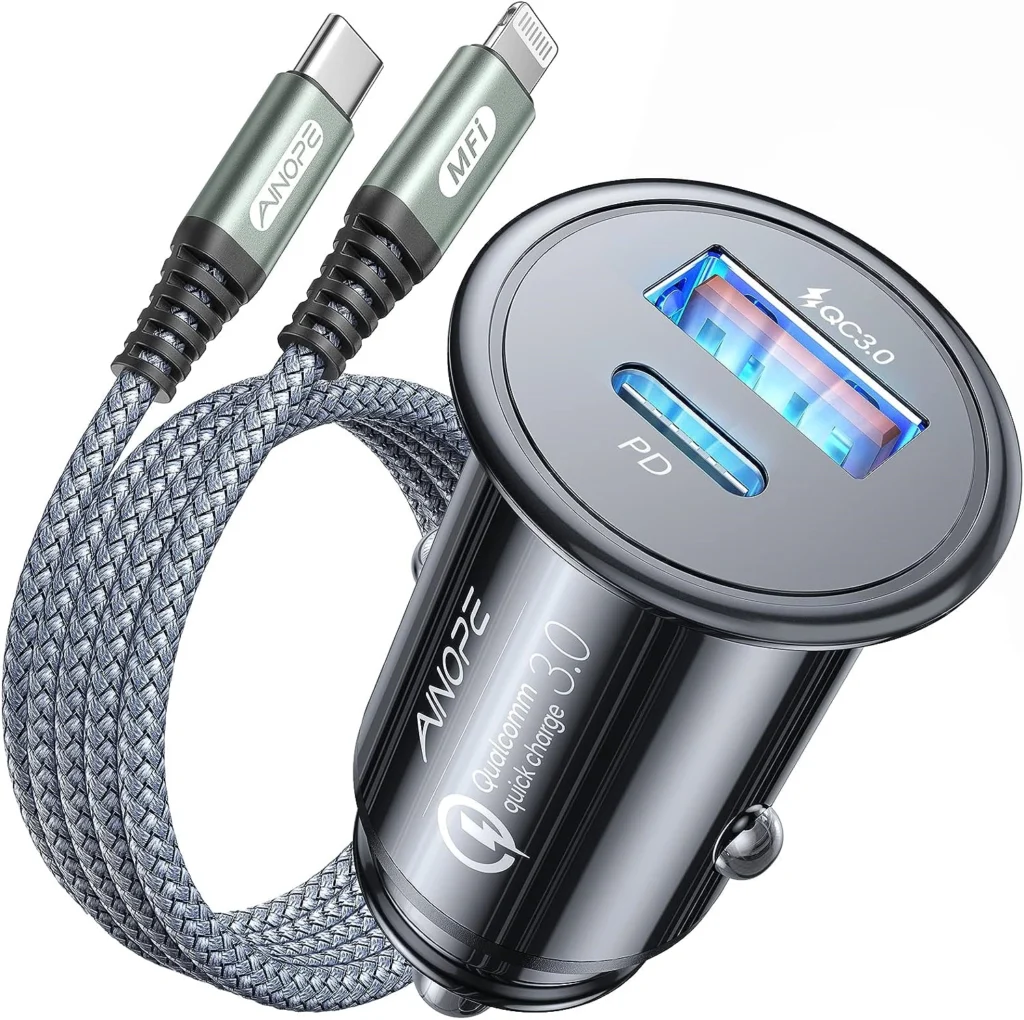 Buy the AINOPE 54W for the iPhone car charger port.
---
Final Words
These are the best and most recommended iPhone 15 and iPhone 15 Pro chargers for fast and dependable charging. Because of their diverse charging features, you can charge your devices wherever you are, making them essential accessories for users of the iPhone 15. These high-quality chargers will keep you charged and connected.
---
Read also:
How To Charge iPhone 14, 14 Pro, And 14 Pro Max