This Techschumz article has outlined the most recommended and well-featured case for your iPhone 15 Pro and 15 Pro Max.
When it comes to protecting your new iPhone 15 (All models), investing in a high-quality case is essential. Not only do these cases provide excellent protection against drops and scratches, but they also add a touch of style to your device. From rugged and durable options to sleek and slim designs, the market is filled with a variety of cases that cater to different preferences. Whether you prioritize durability, aesthetics, or functionality, there is undoubtedly a case out there that will suit your needs.
---
6 best cases for iPhone 15
#1. SPIGEN Mag Armor (MagFit)
Elevate your smartphone's protection with our cutting-edge shock-absorbing TPU case featuring integrated magnets. This innovative design includes a raised lip for screen and camera protection, along with tactile buttons for responsive, hassle-free usage. Our state-of-the-art air cushion technology guarantees top-tier shock absorption. Opt for the ultimate phone case to combine style and durability.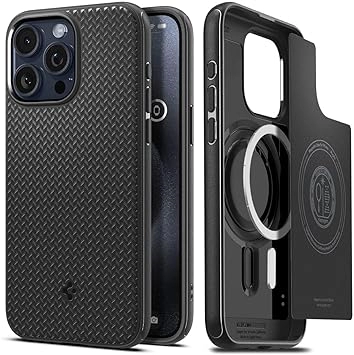 ---
#2. SPIGEN Tough Armor (MagFit)
Spigen's tough armor, made from PC, TPU, and impact foam, offers exceptional shock absorption and a sleek hybrid design with a built-in kickstand and an elevated profile for your camera. It features Air Cushion Technology for extra security and a built-in magnetic ring for compatibility with MagSafe technology. This premium case elevates your iPhone's protection and functionality.
---
#3. Areaphmet card holder with camera cover case
This innovative case offers a built-in card slot for convenience, seamlessly blending a wallet and phone case while keeping credit cards demagnetized. Its removable outer layer supports wireless charging, eliminating the need for case removal. The 360° rotatable ring kickstand ensures hands-free browsing and video viewing thanks to its secure magnetic metal ring. Plus, you can easily attach it to a magnetic car mount for added convenience during your drives (a magnetic car mount holder is not included).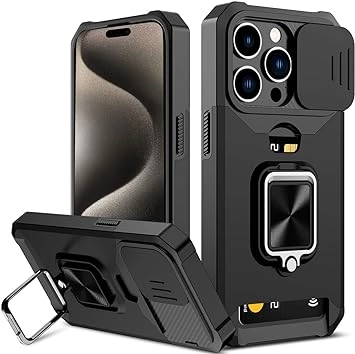 ---
#4. Areaphmet Crystal Clear Case
This crystal-clear case offers superior clarity thanks to high-grade Bayer ultra-clear TPU and PC materials, along with a nano-sized diamond antioxidant coating that resists yellowing caused by UV rays and sweat, preserving your phone's original beauty. It's fully compatible with wireless charging, including MagSafe, eliminating the need for case removal. It protects your phone from drops and impacts via its military-grade protection and built-in airbags in the corners. Additionally, the raised camera bezel and screen bezel provide additional protection against scratches.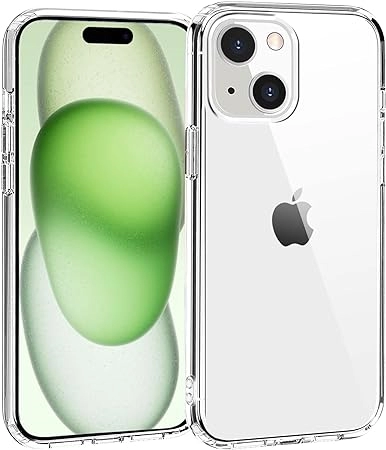 ---
#5. DUEDUE Magnetic Case
This case features a unique detachable gradient card design that, when removed, turns it into a clear phone case. It guards against scratches, drops, and slips and has a premium-plated edge for enhanced flair and grip. By positioning magnets for a solid lock and speedy charging, this case guarantees quick and effective wireless charging. With its powerful built-in magnet, the charging button with Magsafe compatibility ensures tight attachment even when rotating. In addition, the case offers strong shockproof protection thanks to its double-cushioned design and four unique dispersion airbags.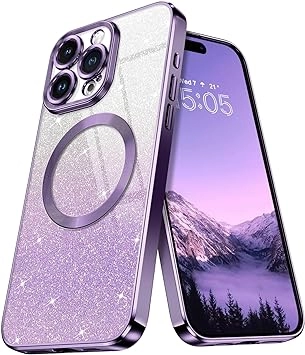 ---
#6. NanHou Leather Case
The case is made from microfiber-reinforced leather, a durable alternative to genuine leather. It features a magnetic closure, an adjustable bracket, and a wallet with card slots and cash. The case offers 360° protection with anti-vibration corner pads and raised edges for camera and screen safeguarding. NanHou's case elevates your phone's style, protection, and functionality.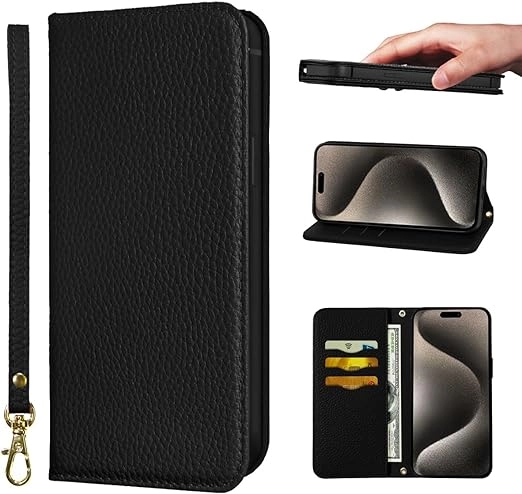 These are the cases you can buy for your iPhone 15.
---
Final Words
These are the most highly rated and feature-rich cases for your iPhone 15 that are also quite reasonably priced. You can purchase any of the cases that best suit your needs and preferences. If you have any comments or questions, please submit them in the section below.
---
Read also:
Best Chargers For iPhone 15 & iPhone 15 Pro