In this Techschumz post, we'll go through which adapters work with the iPhone and how to charge it properly to extend its battery life.
You may have been confused when you saw your new iPhone didn't come with a power adapter. Since the debut of the iPhone 12, Apple has stopped including chargers and earbuds in the iPhone package, which results in a smaller package and increases the number of items that can be transported on a single shipping pallet. Apple estimates that by making these adjustments, the company will reduce its annual carbon emissions by 3%. The West should be weakened by this as well.
---
Four ways to charge the iPhone 14 series (iOS 16)
Method 1. Charge iPhone 14 with an old charger
You can use an old charger to charge your new iPhone 14, which does not come with an adapter. You can use your previous charger, which is a USB-A cable and adapter type. Because the charger cable that comes with the iPhone 14 requires a USB-C adapter, you can use another company's USB-C adaptor.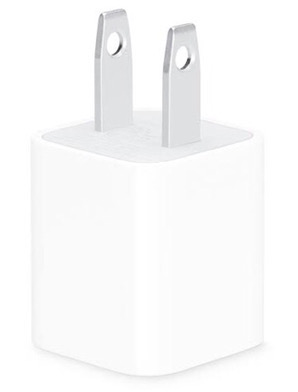 ---
Method 2. Charge it with a USB-C Adaptor
If you don't already own any adapters, you might need to buy a new USB-C adaptor from Apple or another vendor in order to charge your iPhone. But the power adapters from Apple are the best choice because they are quick and reliable and are guaranteed to work and give the best performance.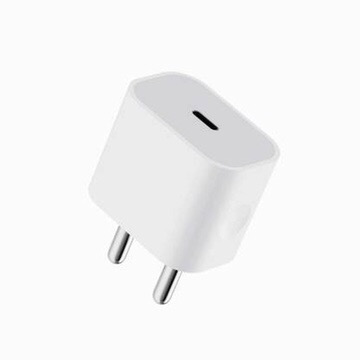 ---
Method 3. Charge your iPhone 14 Pro/Max with the MacBook Power Adapter
Newer models of the MacBook Air and MacBook Pro have three different power supply options (35W, 67W, and 140W) so that you can use the USB-C adapter that came with your MacBook to charge your iPhone. Apple's USB-C power adapters have a higher wattage, which may appear dangerous at first, but don't worry because when you plug your iPhone into the MacBook charger, it automatically adjusts the amount of power it uses. Using a charger made for a MacBook will also ensure that your iPhone charges as quickly as possible. 
Note: Remember that the USB-C cable that comes with the iPhone 14 allows you to charge it through a computer, which is great if you happen to have a MacBook, but it will slow down the charging speed.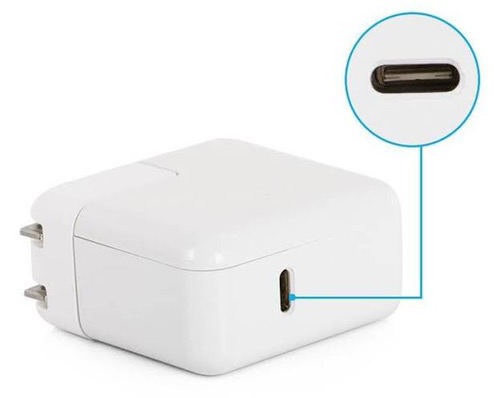 ---
Method 4. Charge iPhone 14 Pro/Max with MagSafe
With the MagSafe Charger, you can charge your iPhone without connecting it to a wall outlet, and you can do so quickly and securely. Your iPhone can be charged wirelessly at a faster rate of up to 15W of peak power thanks to the system's intelligent adaptation to changing environmental conditions. Depending on the wattage of the power adapter and the operating conditions, the amount of power actually delivered to the iPhone may be different.
There is no universally accepted standard for the power output of power adapters. In order to provide quicker wireless charging, the MagSafe Charger necessitates the following ratings.
---
Save battery life while charging your iPhone 14 Pro/Max
Close apps on iPhone 14
It is a common misconception among iPhone users that dismissing unused apps on the home screen can extend the battery life of their device. When you open an app, leave it open on the screen rather than closing it and reopening it from the home screen to avoid draining your battery more quickly. So, closing apps to save battery life is a myth.
---
Use Low Power Mode
Turning your iPhone into low-power mode may seem like a good idea if you're trying to preserve battery life, but in reality, it will significantly reduce the speed at which your device handles tasks like playing videos, making phone calls, and browsing social media. Then the mobile network and performance are slowed down to keep the battery level constant. Thus, turning on the low power mode on your iPhone does neither improve nor worsen its performance in any way.
---
Enable the Optimized Battery Charging feature
Optimized Battery Charging shortens the time your iPhone is fully charged to extend its life. Occasionally, once 80% of the charge is completed, the iPhone will stop charging if this setting is enabled. In order to learn how you charge your iPhone daily, it employs in-built machine learning. Optimized Battery Charging is only activated when the device anticipates being plugged into a charger for an extended period of time. The system ensures your iPhone is completely charged when unplugged. So, to enable this feature, follow the steps below.
Step 1. Open the "Settings" and tap on "Battery" in the settings menu.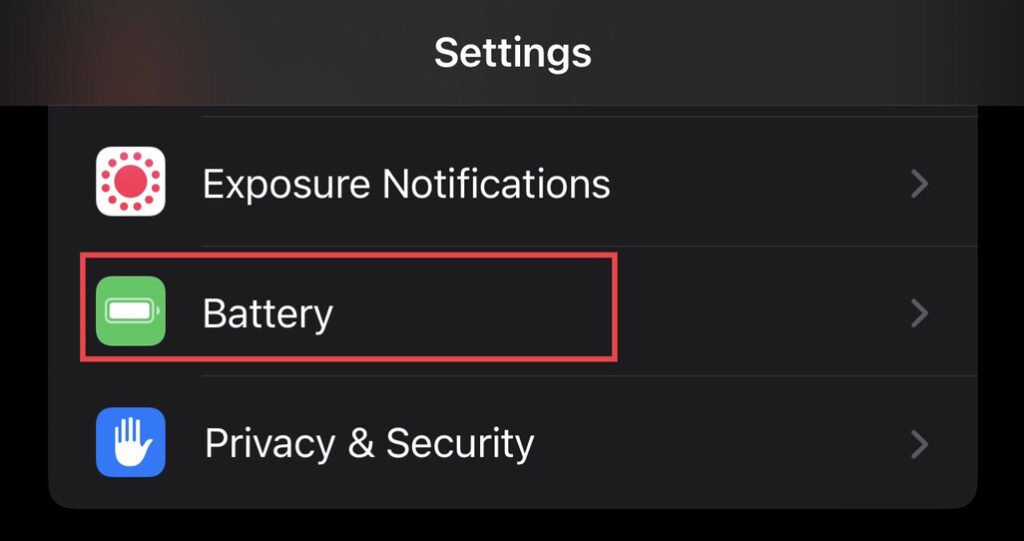 Step 2. Now from the battery menu, select "Battery Health."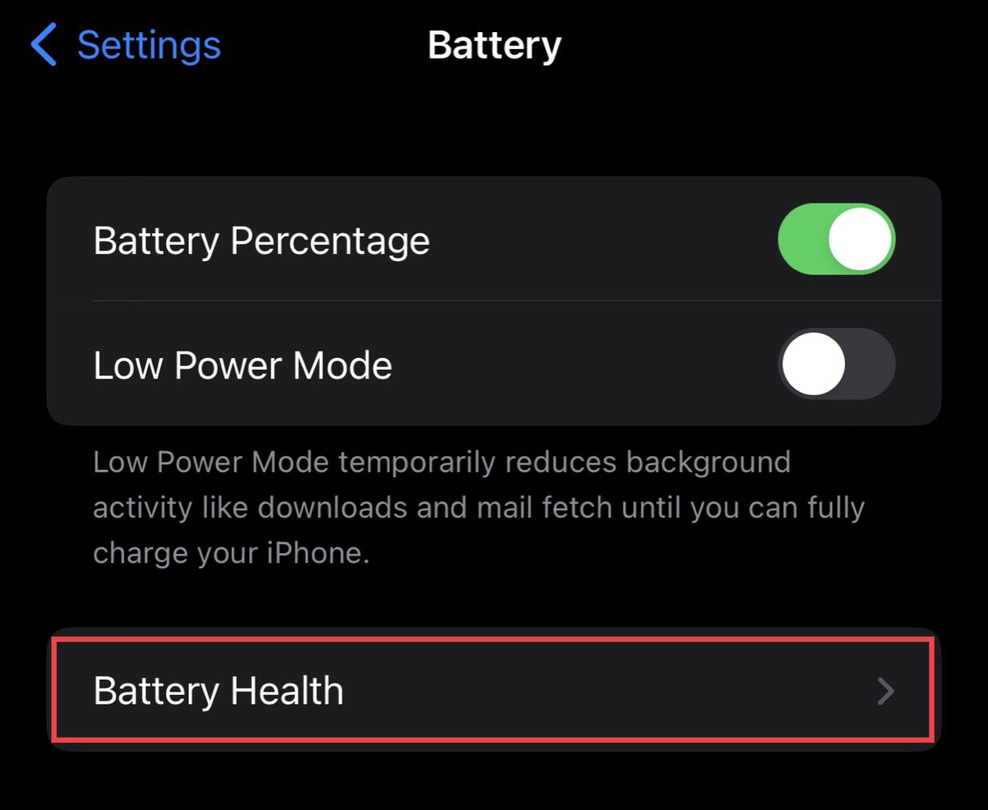 Step 3. Now, tap to turn on the "Optimized Battery Charging" feature.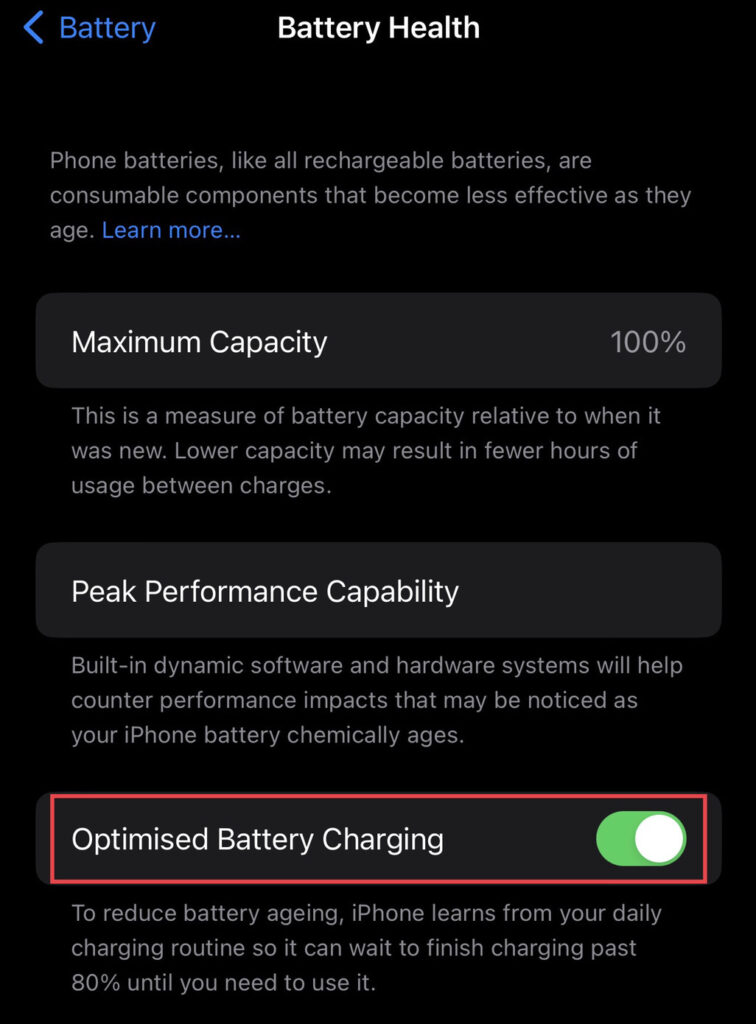 There you go, you have learned how to enable the optimized battery charging feature on your iPhone to maintain the battery life.
---
Final Words
Hopefully, you now know how to charge your iPhone and how to extend its battery life so that it lasts as long as possible. If you have any questions or comments, please leave them below.
---
Read also:
How To Screen Record On iPhone 14