As like Apple, Samsung has included the feature of moving the Samsung web browser address or search bar to the bottom of the screen. So this Techschumz article will help you move the internet search bar to the bottom of the screen on your Samsung internet browser through the outlined steps.
The bottom search bar from Apple's Safari app has been added by the Samsung company to the Samsung Internet browser app, enabling Android users to have this feature on their phone screens as well. Users' browsing experiences are improved by being able to access the search bar with just one hand thanks to this feature.
---
Move Samsung Internet Search Bar to bottom of the Screen
Follow the steps mentioned below to move the address/search bar of Samsung Internet browser on the Samsung Galaxy phone.
Step 1. Go to the "Samsung Internet" app.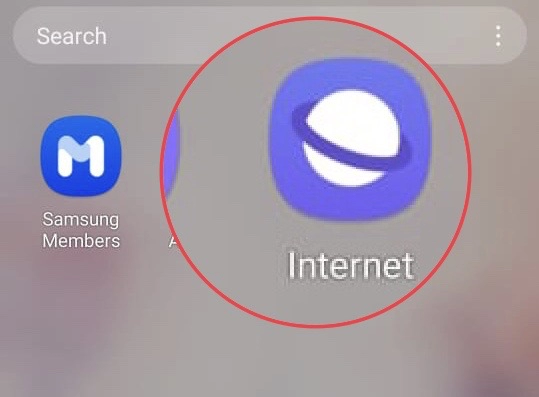 Step 2. Next, click on the "Three Vertical Lines" in the lower right corner of the screen.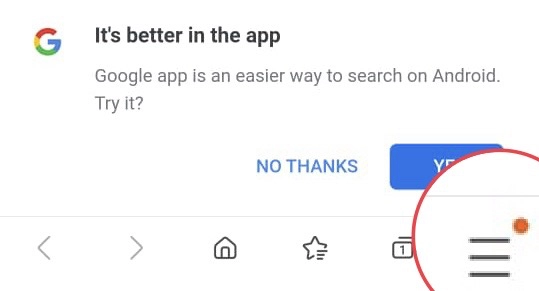 Step 3. Then select "Settings" from the menu.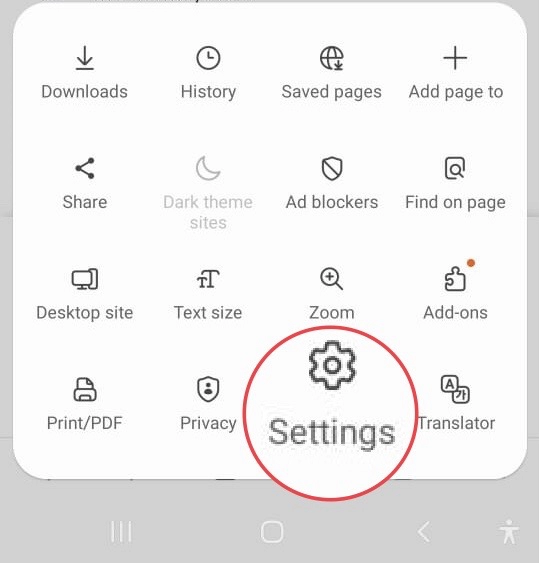 Step 4. Tap on "Layout and Menus."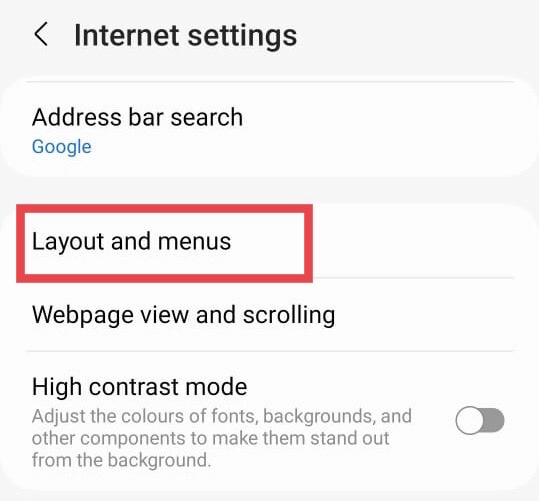 Step 5. Now tick the "Bottom" option for the address bar position on the Samsung Internet.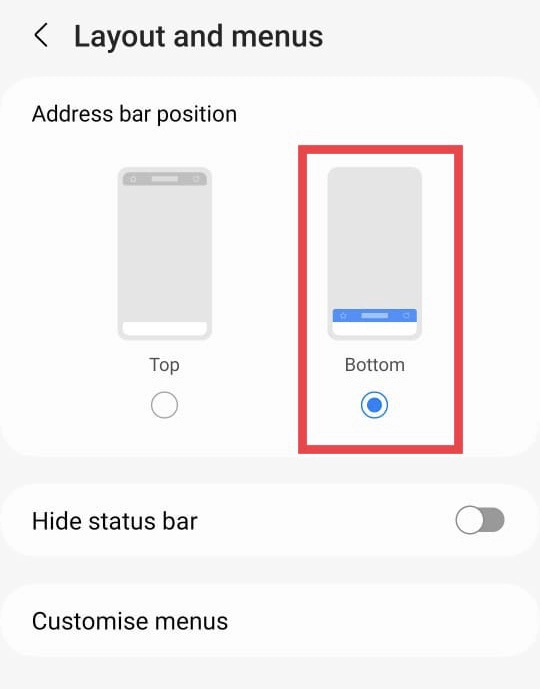 There you go now; you have moved the Samsung Internet search bar to the bottom of the screen.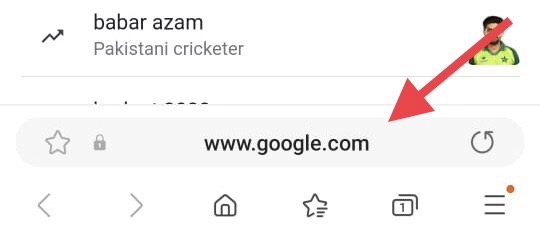 ---
Final Words
You have moved the address or URL bar to the bottom of the Samsung interface on your Samsung Galaxy phone, but remember that you can change it back to the top option just by moving it to the bottom of the screen. Finally, share your questions and suggestions with us.
---
Read also:
How To Control Individual App Volume On Samsung Galaxy Phones
How To Test Touchscreen On Samsung Galaxy Phones (One UI 5.1)