Android provides a multitude of features. One of these is that users can use other apps to customize their phones however they want. For example, you can customize and set your battery charging animation, making your phone screen beautiful and appealing with your favorite animation. In this article, we will show you how you can add charging animation on Android phones to your lock screen while charging using a third-party app called Ultra Charging Animation App.
Ultra Charging Animation App
The Ultra Charging Animation App makes your phone more appealing to your friends by displaying beautiful charging animations on your phone's lock screen when you put it on charge. When you enable it in the settings, a charging animation appears. The best thing about this program is that it has many more features than just the battery animation, such as battery information and the option to set alarms.
Set alarm. You can set an alarm to notify you when the battery is completely charged. It keeps your phone from getting overcharged, which saves both battery life and power, which is really beneficial.
Battery info. With this app, you can display detailed battery information such as battery type, health, capacity, and temperature, as well as the kind of charger inserted into your phone.
Live animations. You can choose from a number of color themes and battery animations and set them on your phone's screen.
---
Use Charging Animations on the Lock Screen of an Android Phone
Follow the steps below to add custom charging animations on the lock screen of your Android phone (Samsung, Google Pixel, Oppo, and Xiaomi) to make them more appealing while it's charging.
Step 1. To install the app, go to the Google Play Store on your Android phone.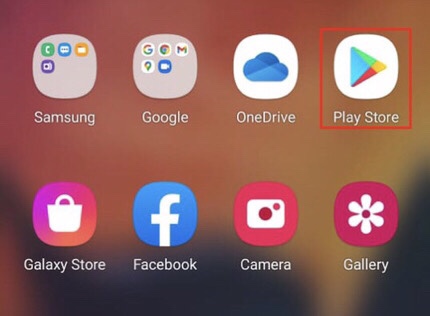 Step 2. Search for "Ultra charging animation" in the Google Play Store's search box, then tap the "Install" button to get it.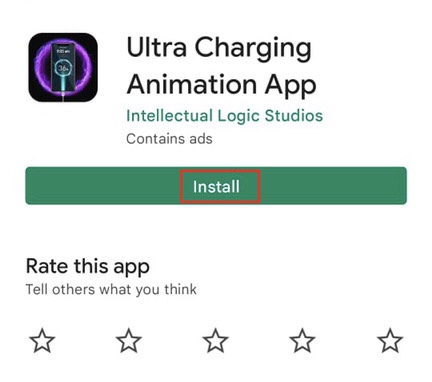 Step 3. Open the app when it has been installed and press "Get Started" to begin setting up the app on your phone.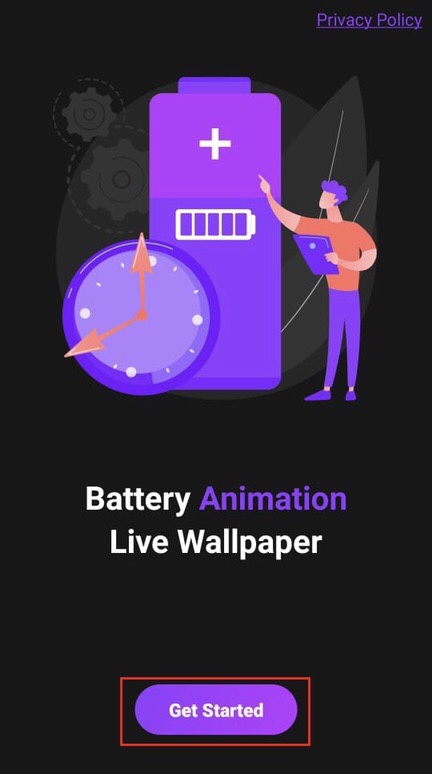 Step 4. Now, you'll need to grant permission for your app to display animations. To allow the app to display the animation, click the "Yes" option.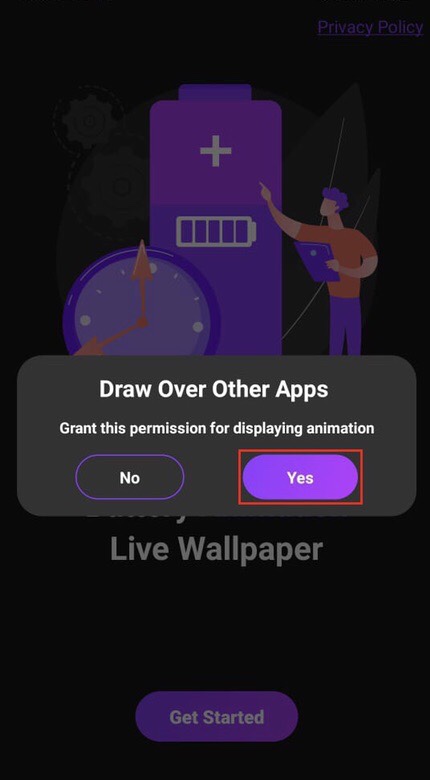 Step 5. Next, tap on the switch button to allow the app to appear on top.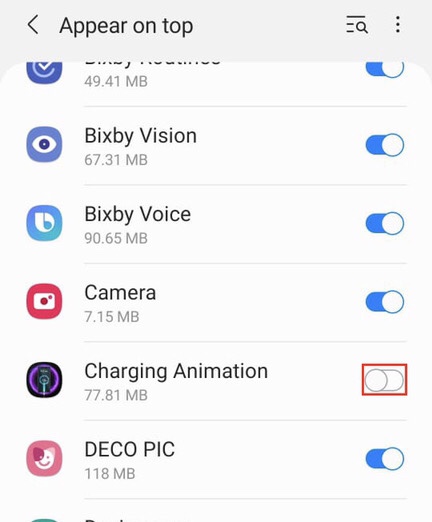 Step 6. Now, for the battery animations, click on "Animation" to select your preferred animation.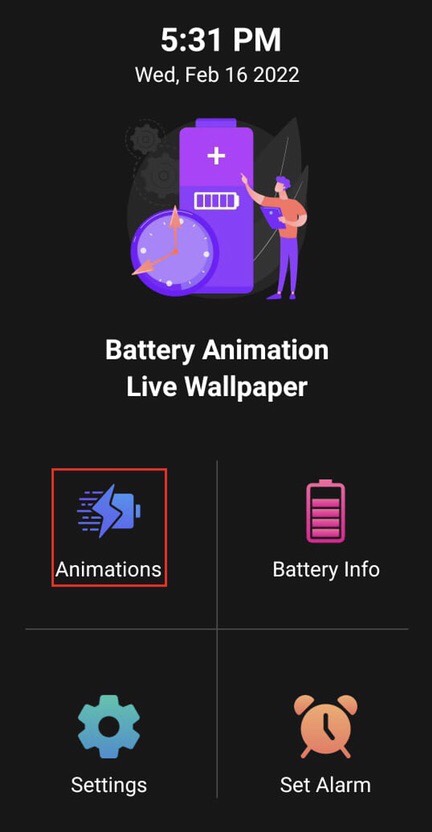 Step 7. Now, tap on the switch next to "Enable Charging Animation" to enable the charging animation, and select your preferred animation.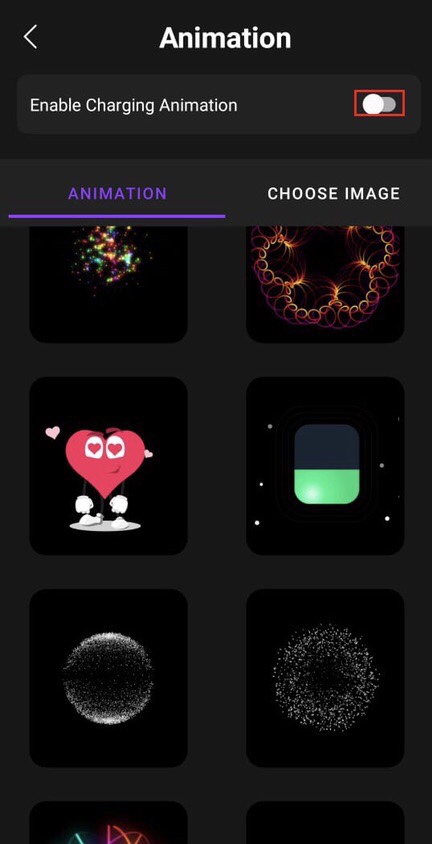 Step 8. After you've selected a battery animation, tap on the "Apply Animation" button to continue.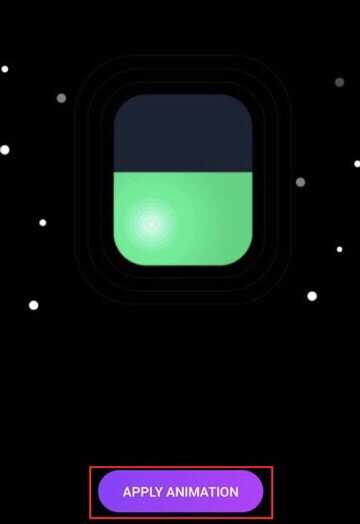 Step 9. You can also add an image to your phone's screen instead of animation when you put your phone in to charge. To use an image for battery animation, press "CHOOSE IMAGE."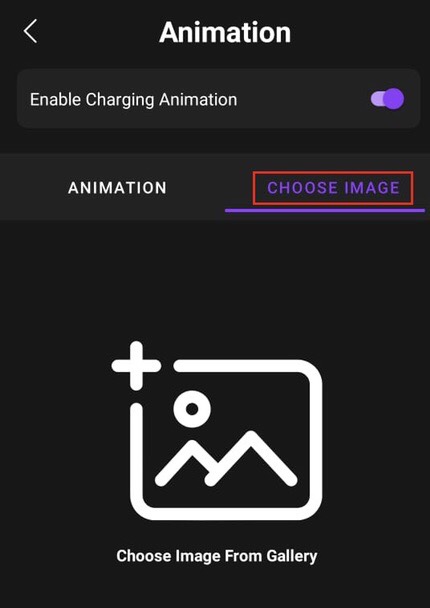 Step 10. Now, tap on "Choose Image From Gallery" to select your image.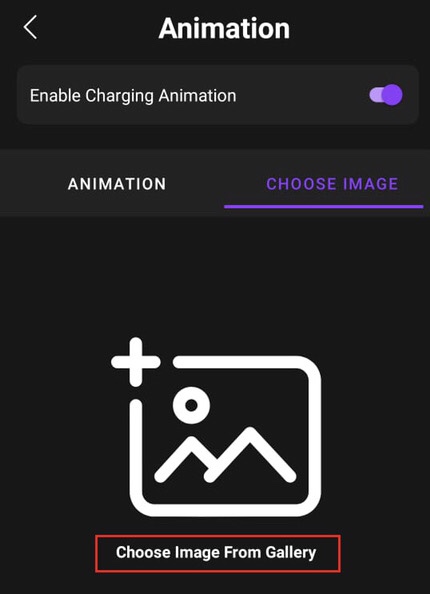 Step 11. That's it! You've successfully added a custom charging animation or image to the lock screen of your Android phone. Now, just plug your phone into the charger to view it on your screen.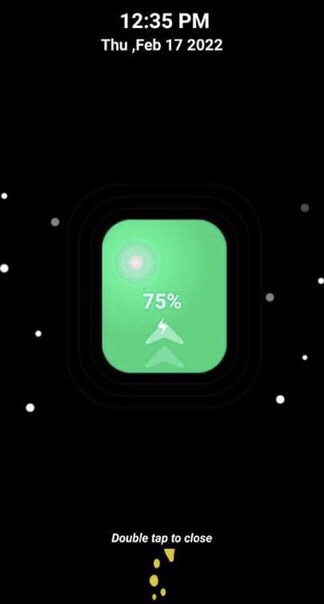 ---
Some other charging animation apps for Android phones
1. Mega Charging Animation
Mega Charging Animation app enables you to quickly and simply create professional, appealing battery animations. This app allows you to control the battery charge level as well as receive and comprehend all battery information, set alarms for when the battery is full, and create a customized charging screen.
2. Battery Charging Animation Screen
This app is free and has been tuned to use 0% CPU and minimum system resources. In addition to charging animation, it provides information like notifications, timers, and the ability to control your music while charging your phone. There is compatibility for fast charging, slow USB charging, and wireless battery charging.
3. True Amps: Battery Companion
The Battery Charging Animation Screen app allows you in obtaining nice battery animation on your device's screen. It provides a variety of fascinating animations from which you may choose one and set it on your screen by adjusting the size, opacity, rotation, and location of the animation. You can also include images from your own gallery.
---
Final Words
Now you know how to add charging animation on Android phones using the Ultra Charging Animation App, and we've also shown you some more apps for adding battery animation to your phone's screen. Lastly, we hope you found this guide useful, and feel free to leave any questions in the comments section below.
---
Read also: