In this Techschumz article, we'll show you how to turn on and off shared photo albums on your iPhone 14 Pro/Max running iOS 16.
With the Photos app's Shared Albums feature, you can show your pictures and videos to a select group of people. People can upload their own media and provide commentary on existing content, and, fortunately, iCloud Photos are not required to use the Shared Albums feature. Shared Albums, formerly known as iCloud Photo Sharing, make it easy to upload and share media with contacts and other users of Apple products. In addition, those who have access to the shared album can respond to the photos and videos by liking them, commenting on them, or adding their own. So if you want to know how to disable and enable shared albums on the iPhone 14 series in iOS 16, then read this article till the end.
---
Activate shared albums for photos on iPhone 14 (ios 16)
To enable this feature, follow the steps mentioned below.
Step 1. To begin, go to the "Settings" app.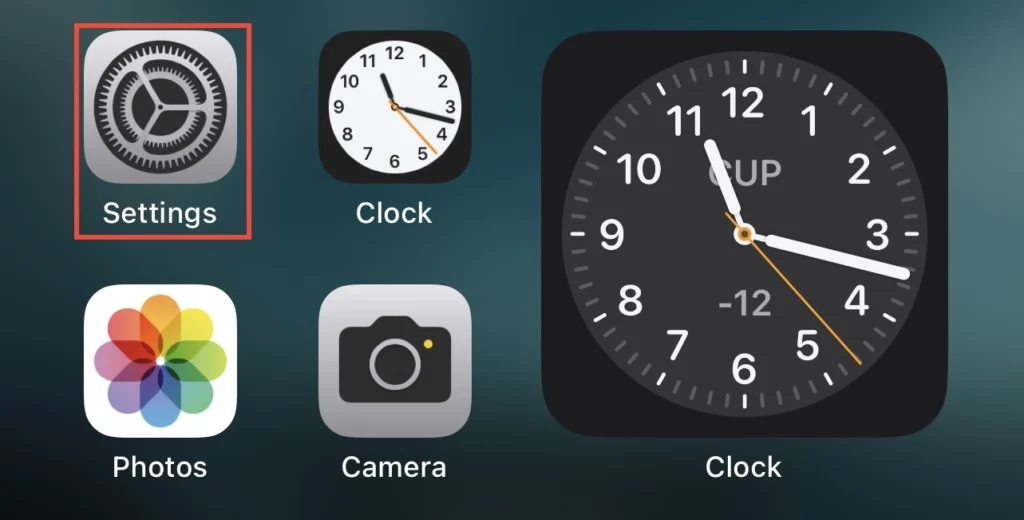 Step 2. Next, access the camera's settings by scrolling to the bottom of the menu and clicking "Photos."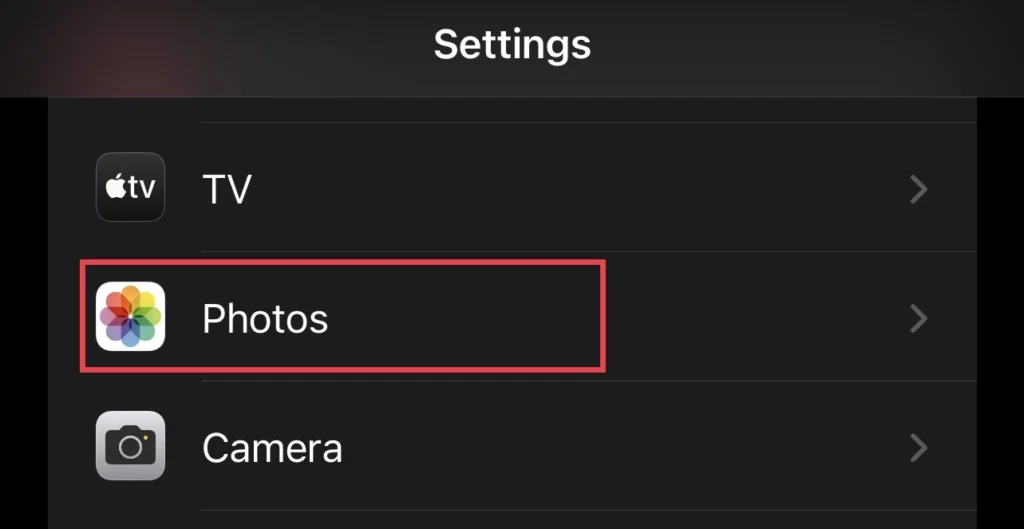 Step 3. Finally, in the photos menu, tap to turn on the "Shared Albums" option under iCloud Photos.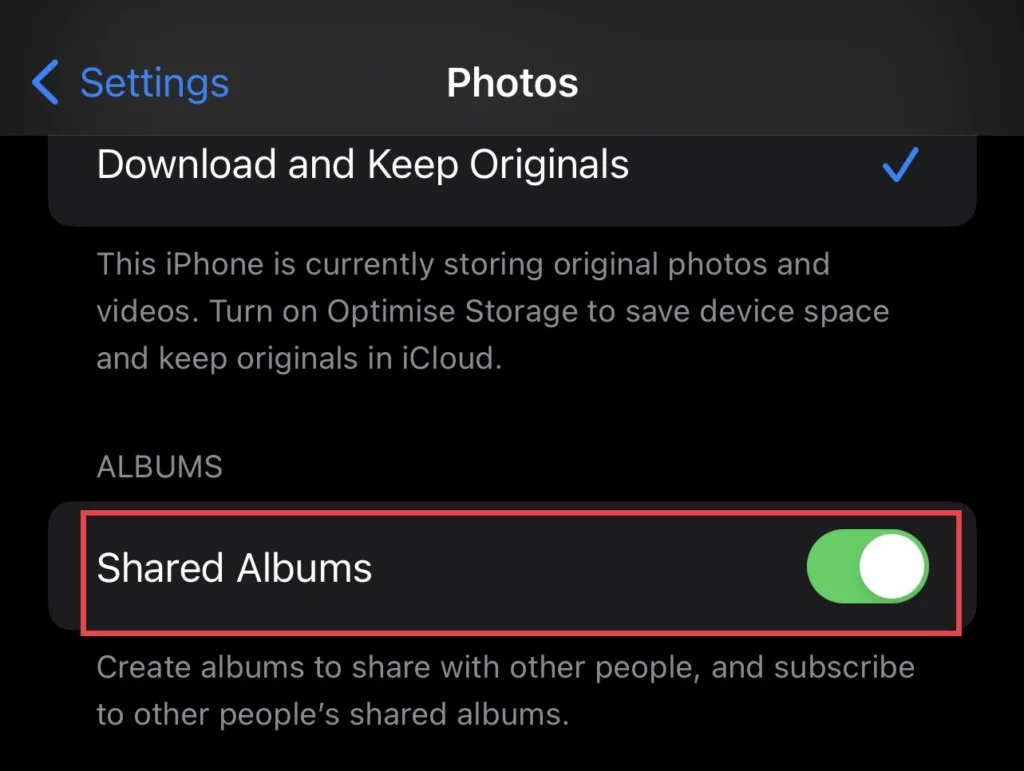 ---
Turn off the shared albums feature for photos on iOS 16.
There may be times when you don't just like this feature, or it may be because you don't want to share photos with your family or friends anymore. Then turning off the shared photo album would be a solution. To turn it off, follow the following instructions:
Step 1. Go to "Settings" and scroll down to "Photos."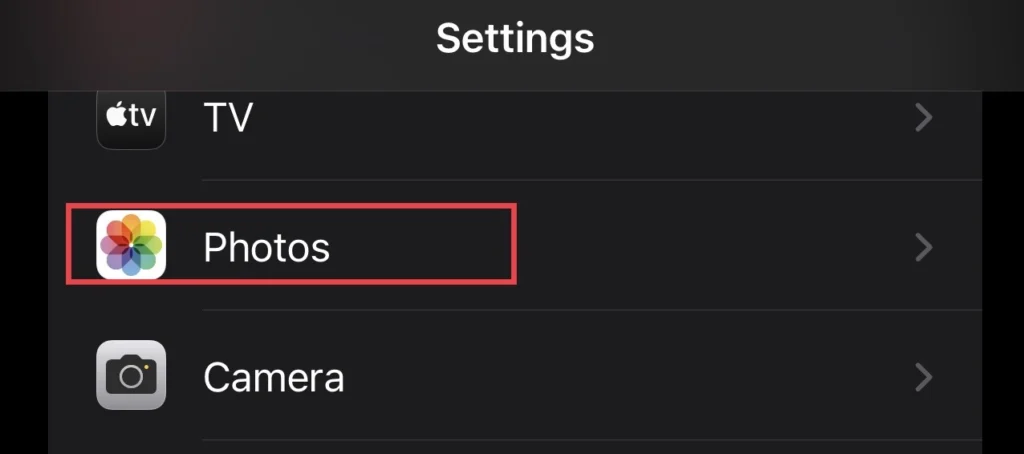 Step 2. Then turn off the "Shared Album" feature in the photo settings.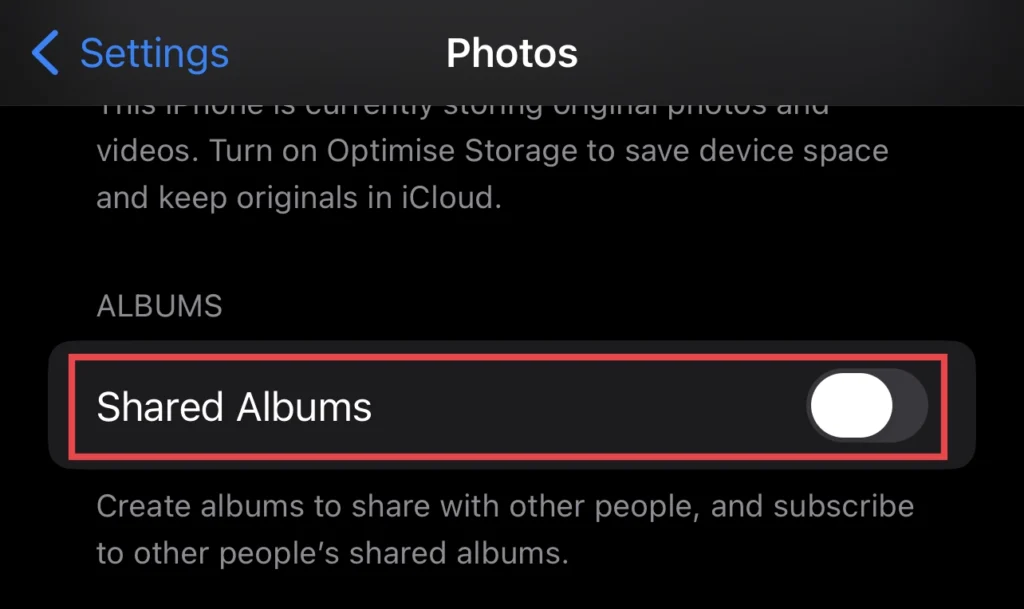 Step 3. Turning off the shared album will delete all the shared photos from your iPhone still if you want to disable so for confirmation tap "OK"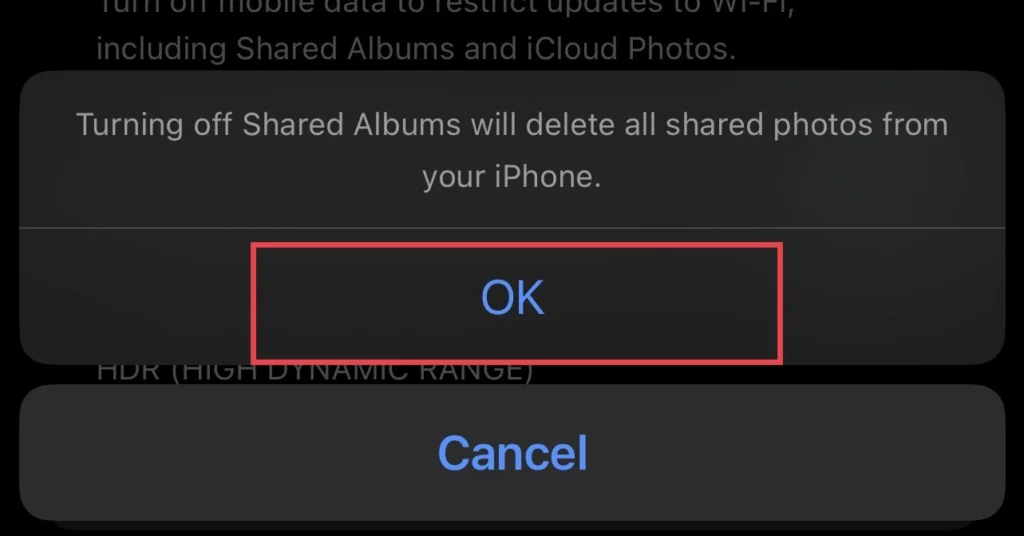 So you have disabled the shared photo album, and you are not able to share your photos via the feature anymore.
---
Read also:
How To Show/Hide Text Message Content On The Lock Screen Of The iPhone 14 Pro/Max
How To Lock Apps With Face ID OR Passcode On iPhone 14, 14 Pro, And 14 Pro Max