I don't know what you were busy recording, but I'm sure you were recording with OBS Studio, and I'm also completely sure that you were recording the Ubuntu screen. That is why you are here. No worries! We've got it for you. In this guide, You will learn about how to Fix the OBS Studio Black Screen Issue in Ubuntu.
I have Ubuntu 21.04 (the latest version) installed on my computer. When I was trying to record my Ubuntu screen with OBS Studio. I thought everything would go nicely and smoothly. But unfortunately, I encountered a major issue. Back then I was checking, OBS Studio only showed a black screen on my screen capture source (XSHM).
What is OBS Studio?
OBS Studio, a popular software amongst podcaster and streamers, is open-source software for recording and streaming.
OBS Studio enables its users to make videos using many sources/media including browser window captures and recordings, uploaded images, text annotations, webcam video, plus, and many more. Additionally, it has an audio mixer tool that contains filters such as noise gate and noise suppression to assists users edit audio files. An infinite number of events can be used/selected when using video transition features.
For video encoding, OBS Studio is capable of using the x264 free software library Intel Quick Sync Video, the AMD Video Coding Engine, and Nvidia NVENC to encode video streams into the H.265/HEVC and the H.264/MPEG-4 AVC format. Multiple tracks of audio can be encoded using the AAC codec. Advanced users can choose to use any codecs and containers available in libavformat/libavcodec. To know more about OBS Studio, click here.
How to Fix the OBS Studio Black Screen issue in Ubuntu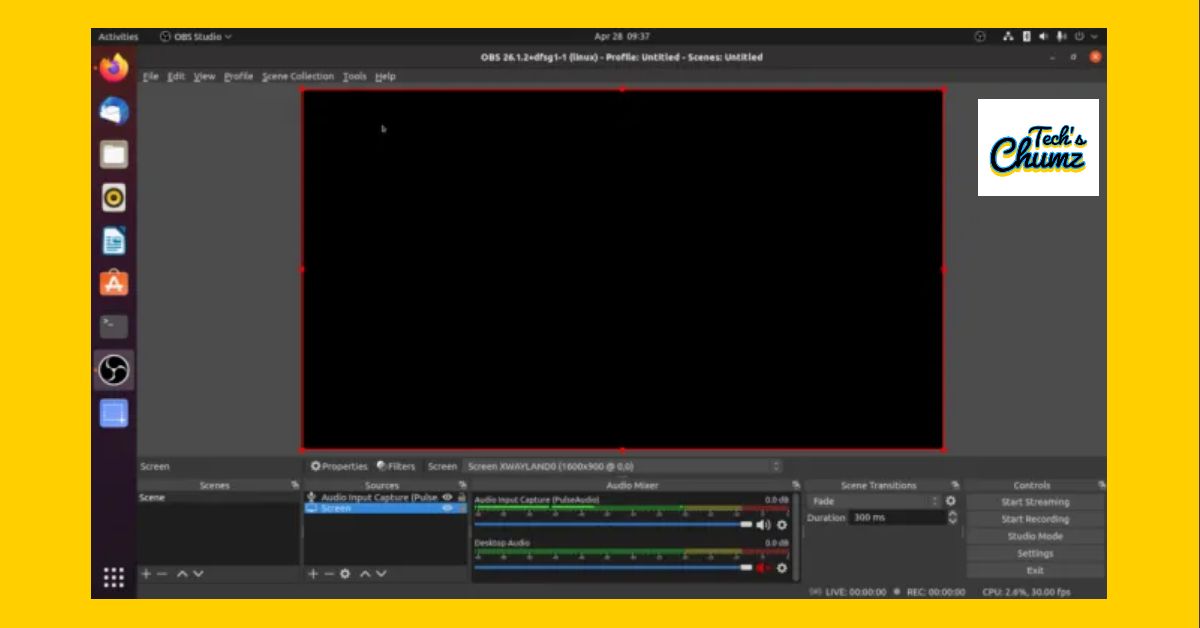 As of the picture, the OBS screen shows a black screen. I think this issue also can be found on the other Ubuntu versions such as Ubuntu 20.04 and Ubuntu 20.10. But it's alright, there is an easy and simple fix which you can read below.
Two Ways to Fix the Black Screen Issue When Recording the Ubuntu Screen with OBS Studio
The OBS Studio black screen issue is connected to the Wayland Window Server used in Ubuntu 21.04. Ubuntu 21.04 uses Wayland as the default window server. OBS Studio seems like it still has some issues with Wayland. So we will have to sign in with Xorg instead of Wayland.
There are two ways to do this:
Disable Wayland login
Sign in with Xorg
1. Disable Wayland Login
To disable Wayland login, follow the steps below:
Edit the custom.conf file located under /etc/gdm3. I use nano to edit this file.
Sudo nano /etc/gdm3/custom.conf
Uncomment the following line.
#WaylandEnable=false
It must looks like this now.
WaylandEnable=false
Now close and save the file. Restart the Ubuntu. Now you should be able to fix the OBS Studio black screen issue in Ubuntu and see no black screen again.
2. Sign in with Xorg
If you don't like to edit the custom.conf file, you can choose to log in with Xorg instead.
Go to the Ubuntu sign in screen
You will see an option on the bottom right of the GDM login screen. Select it and choose Use Xorg.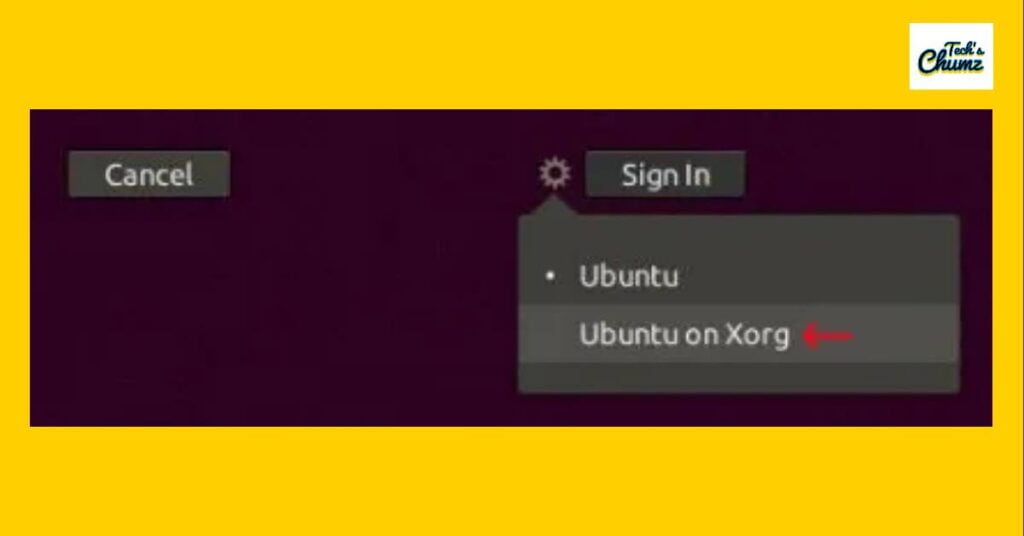 By sign in to Ubuntu using Xorg, OBS studio will work normally. You will be able to fix the OBS Studio black screen issue in Ubuntu and see No black Screen issue hereafter.
Last words
I hope you will find this article useful and will be able to fix the OBS Studio black screen issue in Ubuntu. Thanks for reading and see you next time.
---
Read More: