This Techschumz article has outlined some methods for transferring your data from an iPhone to an iPhone, and each method is easy and secure for sharing your files.
Congratulations on your brand-new iPhone 15, Apple's cutting-edge release of September 2023! With this futuristic device in your hands, moving your cherished data from your previous iPhone might be a tad daunting. But be not concerned, because ensuring a hassle-free, secure, and smooth data transfer process that shields your information from harm is our top priority. Let's delve into various highly effective techniques to streamline the transition to your shiny iPhone 15.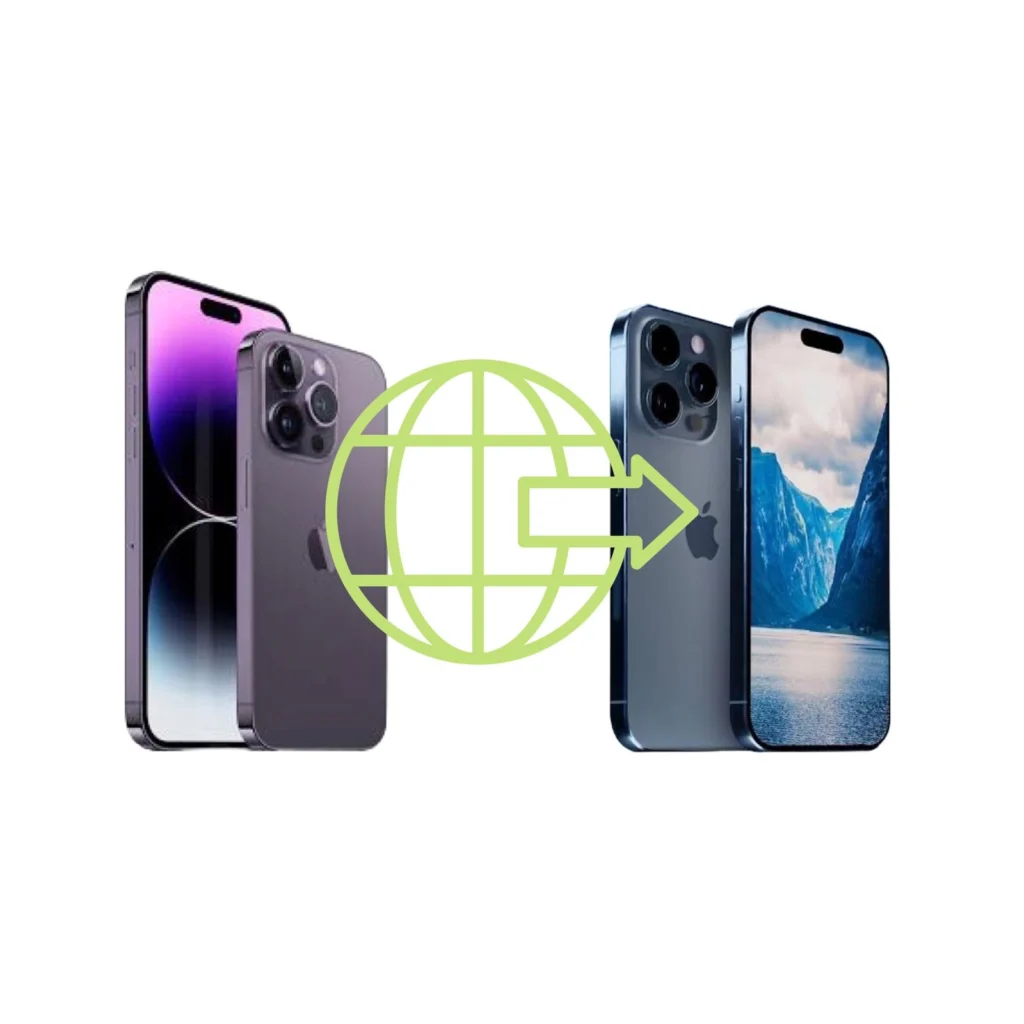 ---
Transfer data from old iPhone to new iPhone
#1. Transfer files via iCloud Backup
To transfer your data and files from your old iPhone to the new iPhone (15), you first need to have an iCloud backup of your data from your iPhone, then transfer the files to the new iPhone. Here is how you do that.
Step 1. Connect your old iPhone to "Wi-Fi" and navigate to "Settings > [Your Account Name] > iCloud > iCloud Backup."
Step 2. Then tap on the "Back Up Now" option.
Step 3. Next, "Turn on" your iPhone 15 and proceed through the initial setup until you reach the "Apps & Data" option.
Step 4. Choose the "Restore from iCloud Backup" option.
Step 5. Now, sign in with your "old iPhone's Apple ID."

Step 6. Finally, select the "iCloud backup" you created earlier.
---
#2. Transfer data via Quick Start
The Quick Start feature simplifies data migration between iPhones. Here's how to make the most of it:
Step 1. To start, Turn on your"iPhone 15″ and"Position it alongside."your old iPhone.
Step 2. Choose the "Quick Start" option on your old iPhone and select "Continue"You'll then see an animation on your old iPhone.
Step 3. Then use your iPhone 15 to "scan" the "animation."
Step 4. To continue Follow on-screen instructions to set up "Face ID" on your new iPhone.
Step 5. Check the notification on your iPhone 15 that says "Finish on New iPhone" and follow the on-screen instructions to transfer your "Apple ID, Wi-Fi settings, and other data."
Step 6. At last, "complete" the setup of your new iPhone after the data transfer is finished.
---
#3. Move Data Via iTunes
For those who prefer to transfer files from their old iPhone to the new one through a computer, iTunes provides an effective solution. Follow the steps below to do so.
Step 1. Connect your old iPhone to a "PC" using your iPhone's charging cable.
Step 2. Open "iTunes" on your computer, where your iPhone should be "detected automatically."
Step 3. Click on "your iPhone" in the top-left corner of the screen.
Step 4. Choose "Backup Now" and await completion of the backup process.
Step 5. Set up your iPhone 15 until you reach the "Apps & Data" screen.
Step 6. Select "Restore from iTunes Backup" and proceed by clicking "Next."
Step 7. Connect your "iPhone 15" to your computer, tap the iPhone icon, and opt for "Restore."
Step 8. Choose the previously created "backup" and initiate the "restoration" process.
---
Final words
In conclusion, these methods offer seamless data transfer to your new iPhone 15. Waiting patiently during backup and restoration is crucial to a smooth transition that gives you access to your beloved data and apps on your new device. Use the comments section below to share your thoughts and questions with us.
---
Read also:
How To Insert SIM Card In iPhone 15, 15 Pro, And 15 Pro Max