In this guide, we will show you how to get a second phone number for free for calls and texts on Android and iOS.
Normally, obtaining a phone number requires activating a landline service, a cell phone, or a SIM card. However, you can get free phone numbers without committing to a monthly fee. You do not need to own a second phone to have a second phone number, and free phone numbers are frequently packaged with other intriguing features. You can get a second phone number for a second business or side hustle, or to arrange first dates on Tinder without giving away your primary number.
There are several apps that will give you a free second phone number. One of them is 2ndLink, which is available on both iOS and Android. We'll show you how to get a permanent free phone number for your home or business using the 2ndLine app down below.
---
What is 2ndLine?
The 2ndLine app gives you a second phone number in the U.S. or Canada and allows you to make and receive calls and texts at no cost. This app is perfect for freelancers, remote workers, and entrepreneurs on the go because it functions as a full business phone system on your mobile device. To make calls and send texts to U.S. and Canadian numbers, 2ndLine makes use of your device's existing internet connection. The other party does not have to be a 2ndLine customer in order for you to communicate via text or phone.
The 2ndLine service also includes voicemail. To access your voicemails, you won't need to dial an additional number; they'll be listed in the Conversations tab, right alongside your other call logs. We'll show you how to get a second phone number in US and Canada using the 2ndLine app down below. You can then give your friends your personal phone number, which they can call!
Features of 2ndLine:
Place and receive phone calls
Emojis, stickers, and animated gifs
Full-featured picture messaging: send, receive, and save images!
Voicemail Transcription
Quick Reply allows you to respond to friends quickly and easily.
Caller ID
PassCode: keep your messages safe and secure.
Google SmartLock: eliminates the need to remember your password.
Call Rerouting
Signatures
Text tone, ringtone, and vibration can all be customized.
Editable backgrounds
Assign individual contacts their own ringtone & background
---
Get A Second Phone Number in the US & Canada via 2ndLine
There are several ways to add a new phone number, and you don't even need to add a second landline or SIM card to do so. We'll show you the steps to get a second phone number for texts and calls, or to make a new Whatsapp account on your existing phone.
To get started, open the Play Store on your phone, and search for "2ndLine" in the Store's search box.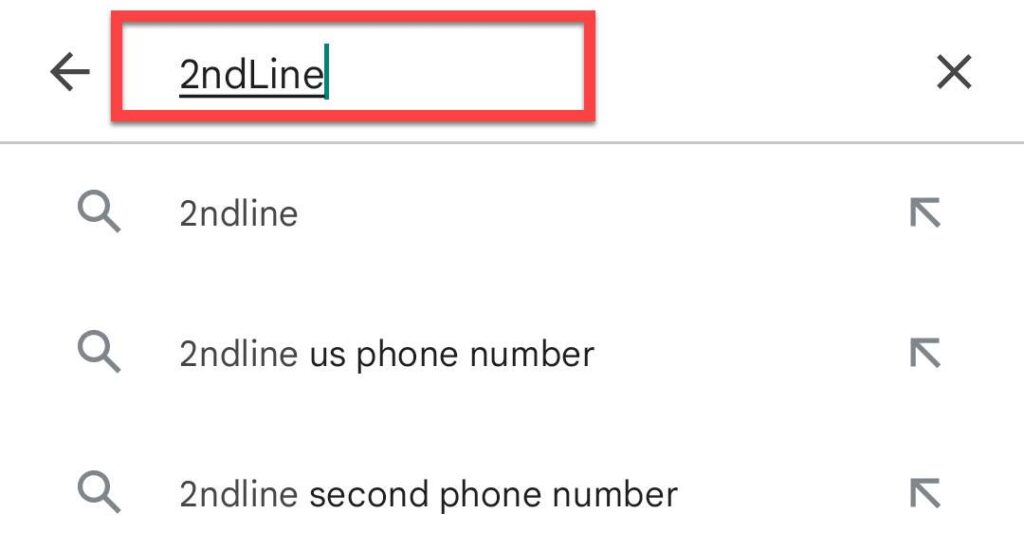 Next, select the app from the search suggestions.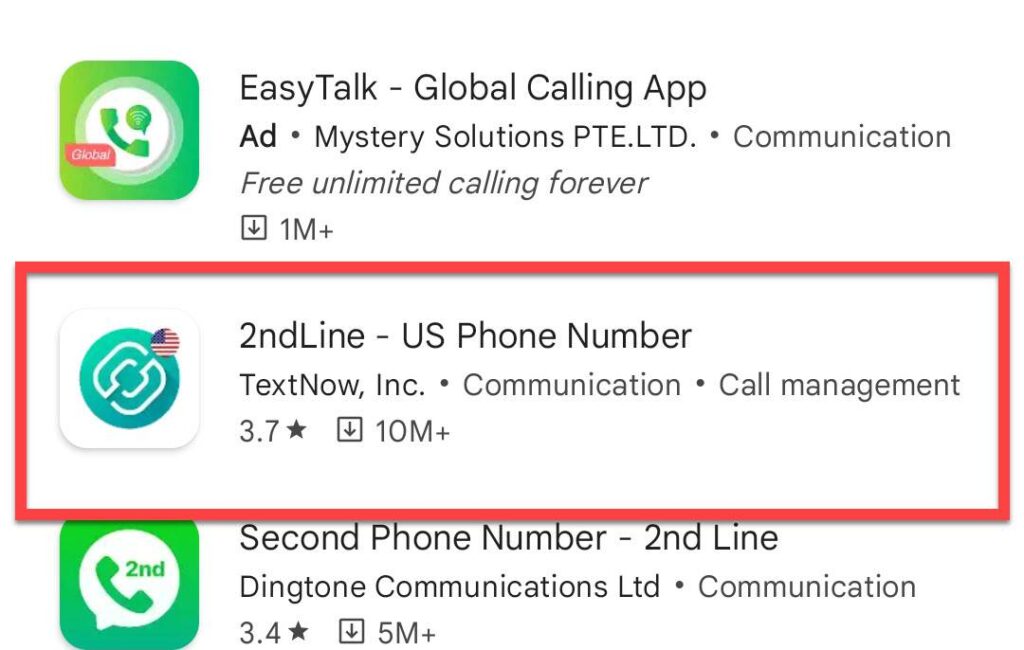 Then, click on the "Install" button to download and install 2ndLine on your phone. This may take some moments depending on your internet speed.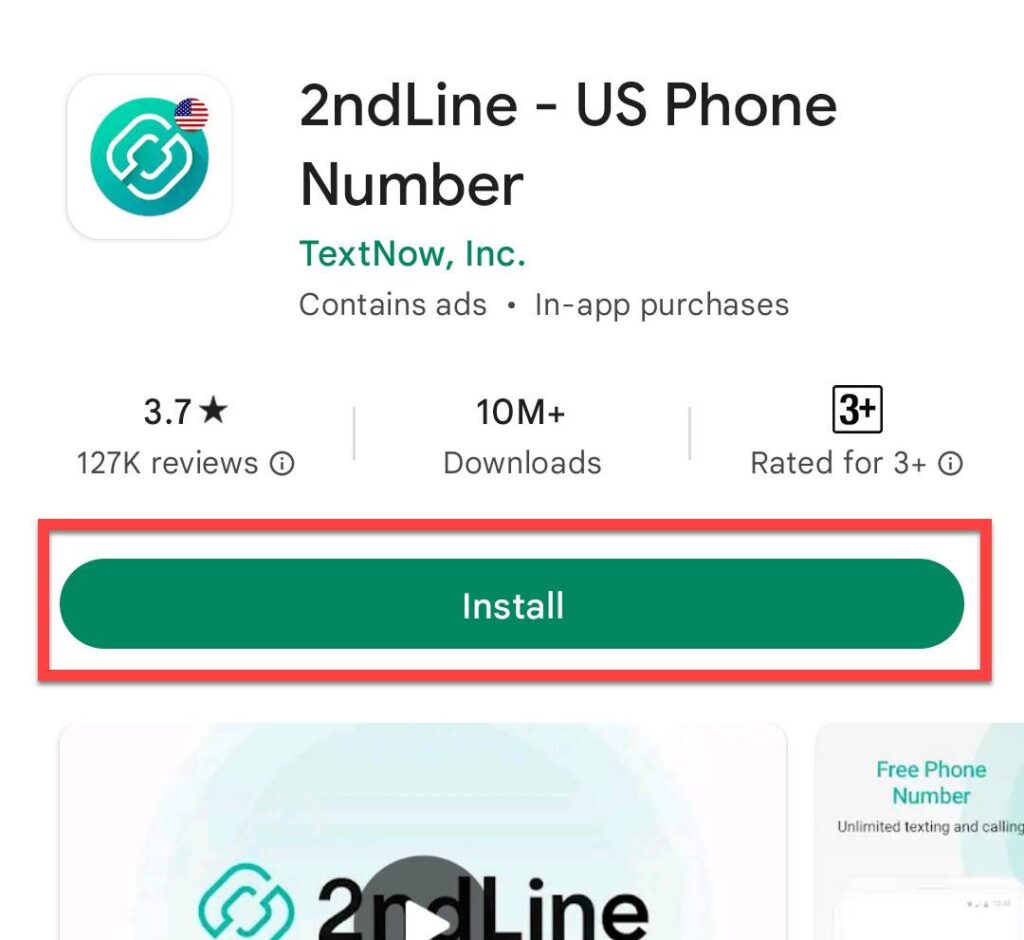 When the installation process is complete, tap on the "Open" button to launch the app.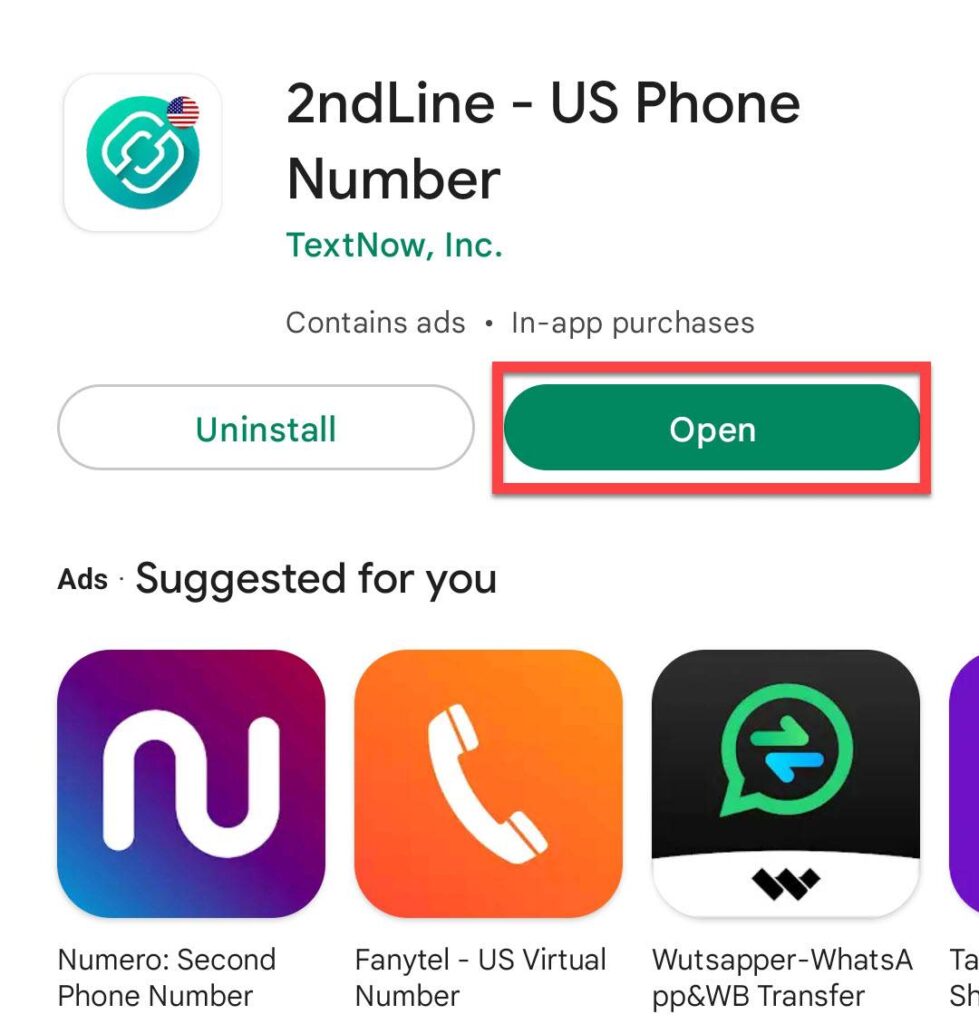 Now, tap on the "Sign Up" to get started with 2ndLine.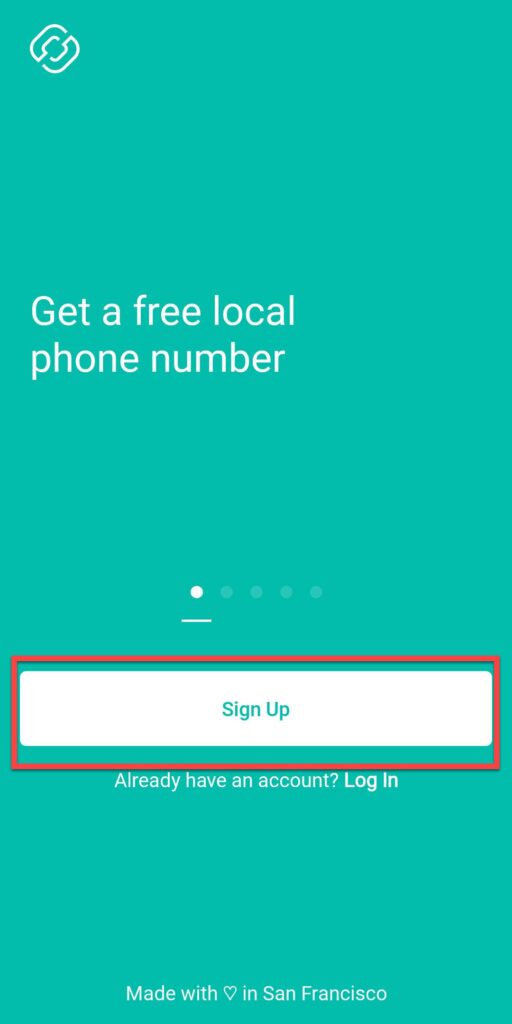 Next, type an email and password, and agree to the Terms of Use and Privacy Policy. When done, press "Sign Up" to continue.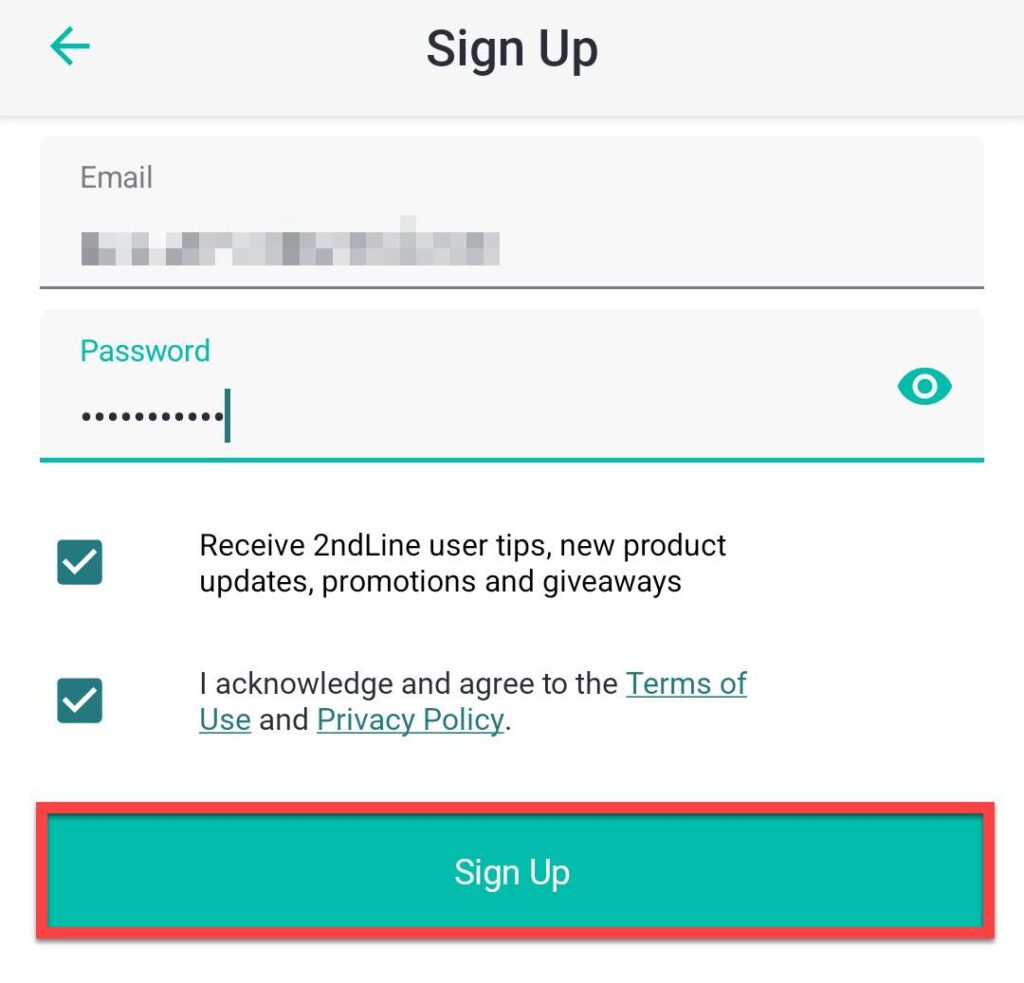 Following that, 2ndLine will ask you if you want to set up 2ndLine to send and receive calls. To proceed, tap the "Set Up" button.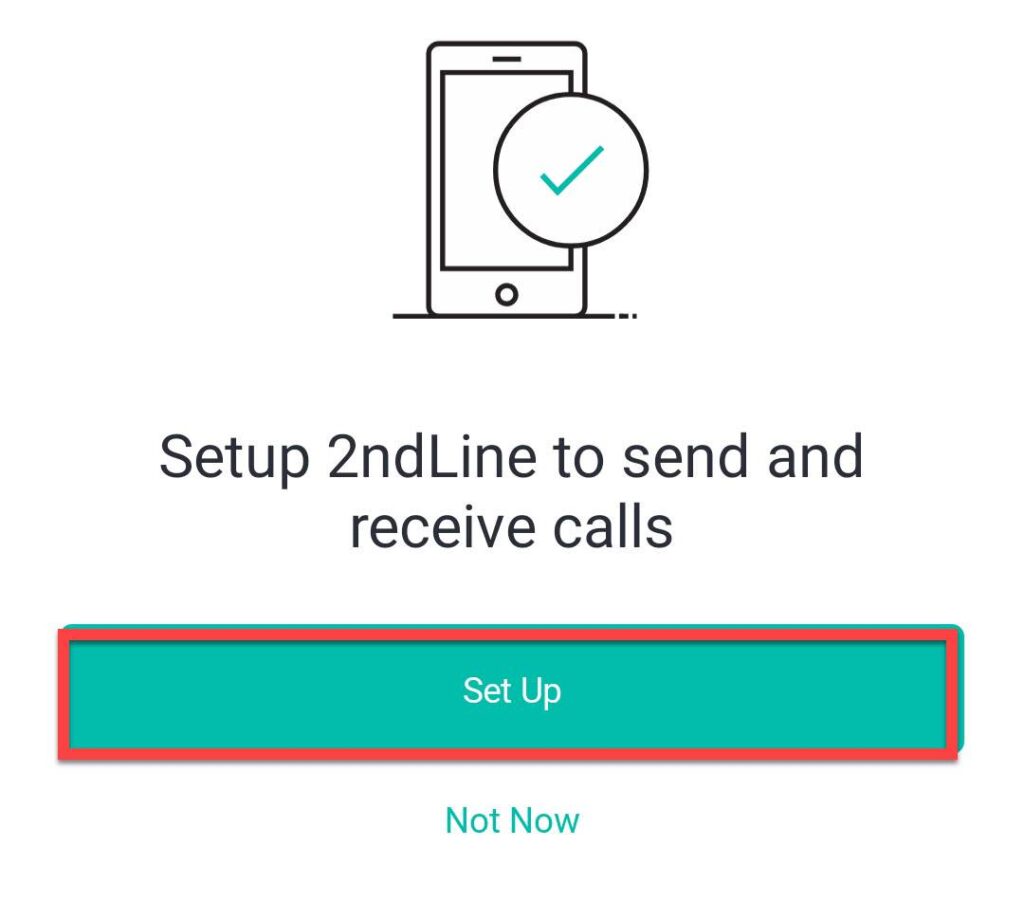 Next, you'll be asked to find a phone number using your current location. To proceed, choose one.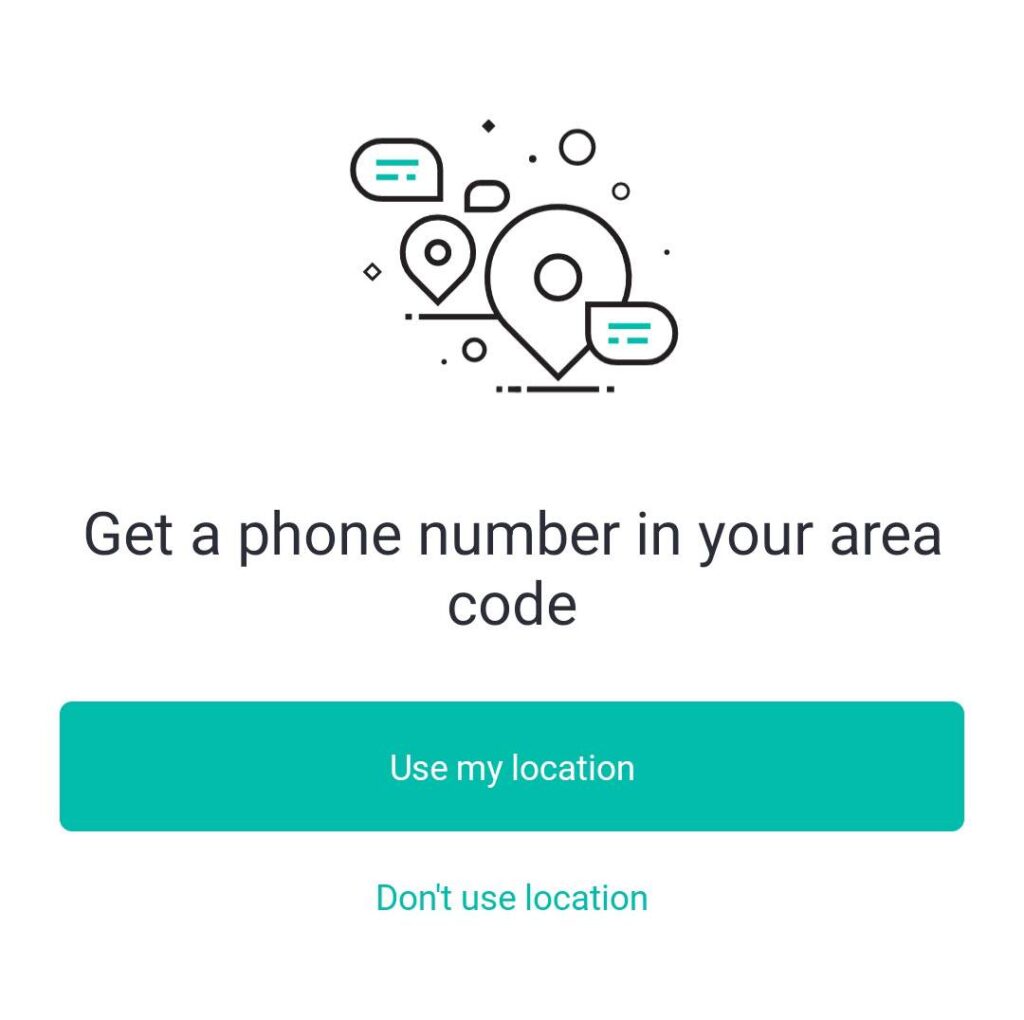 Then, to select a phone number, enter an Area Code and tap "Continue."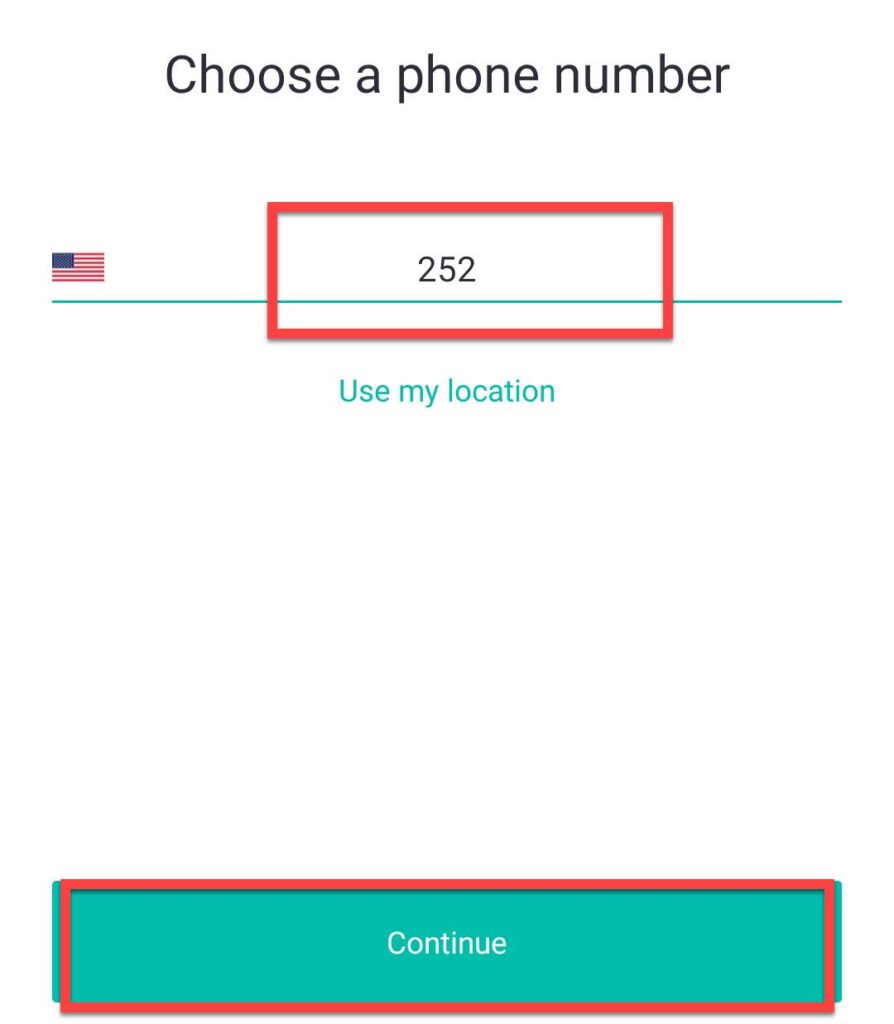 You'll now be presented with five different numbers to choose from, so pick one and press the "Continue" button.
That's it! The number has now been assigned to you, so tap on it to copy it.
---
Create a Second WhatsApp Account Via 2ndLine
After receiving your temporary US phone number, you can now download WhatsApp from the Google Play Store. Here's a tutorial for those who want to use two WhatsApp accounts on the same mobile device.
Open the WhatsApp app, and tap on "AGREE AND CONTINUE".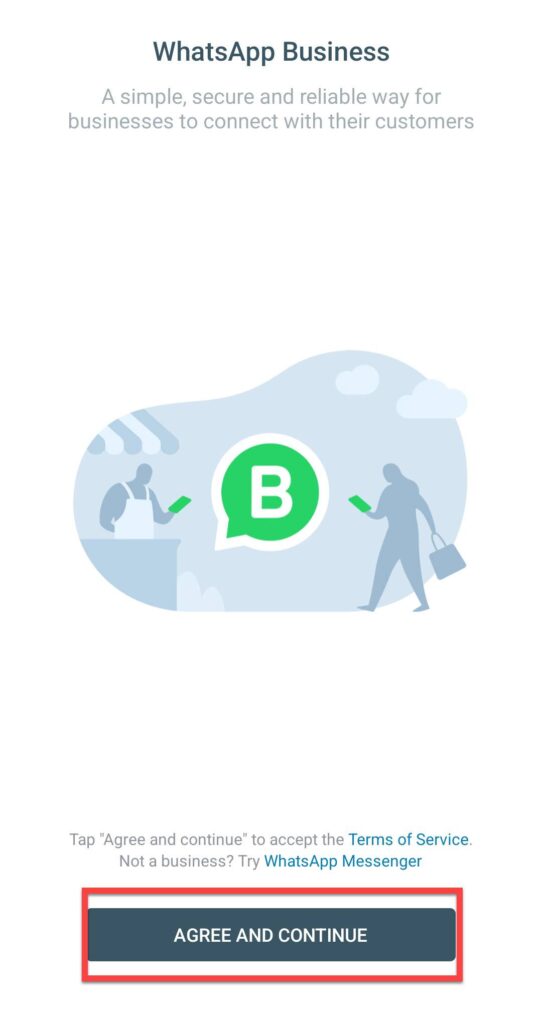 The next step is to select the country from which your temporary phone number was generated. Then, copy your phone number from the 2ndLine app and press the "Next" button.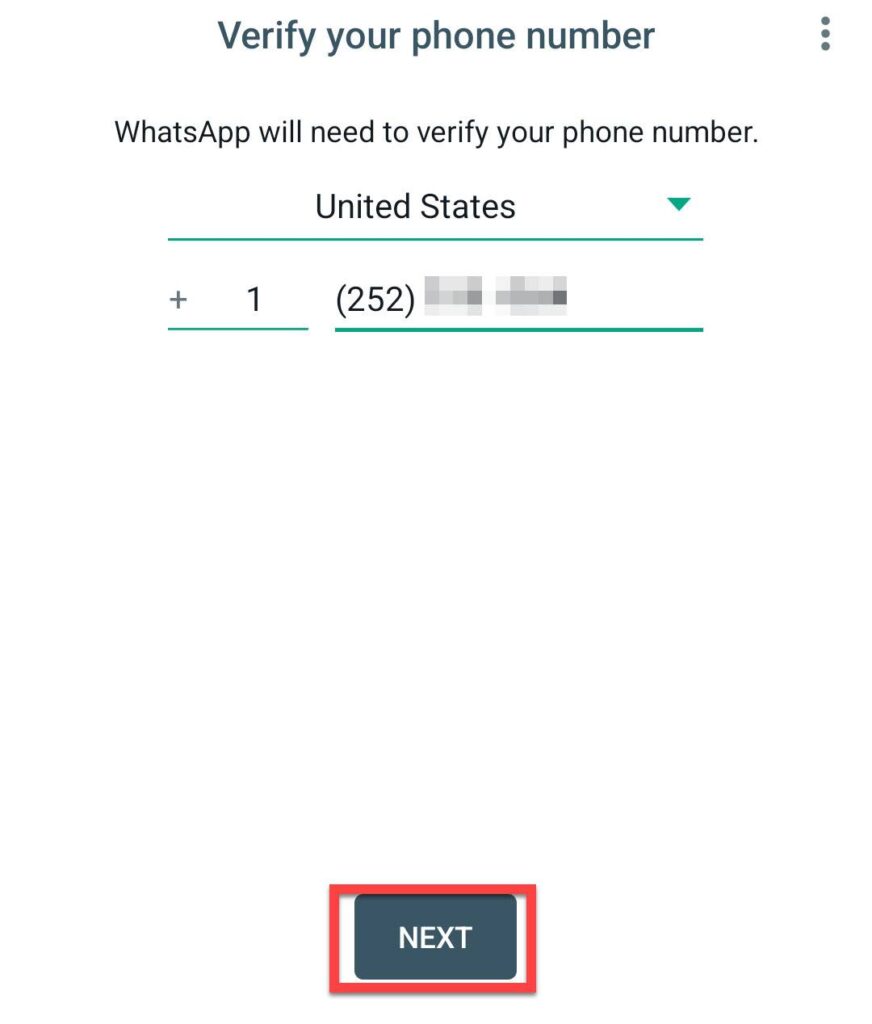 You may now receive the verification code quickly in the 2ndLine app, or you may receive an error.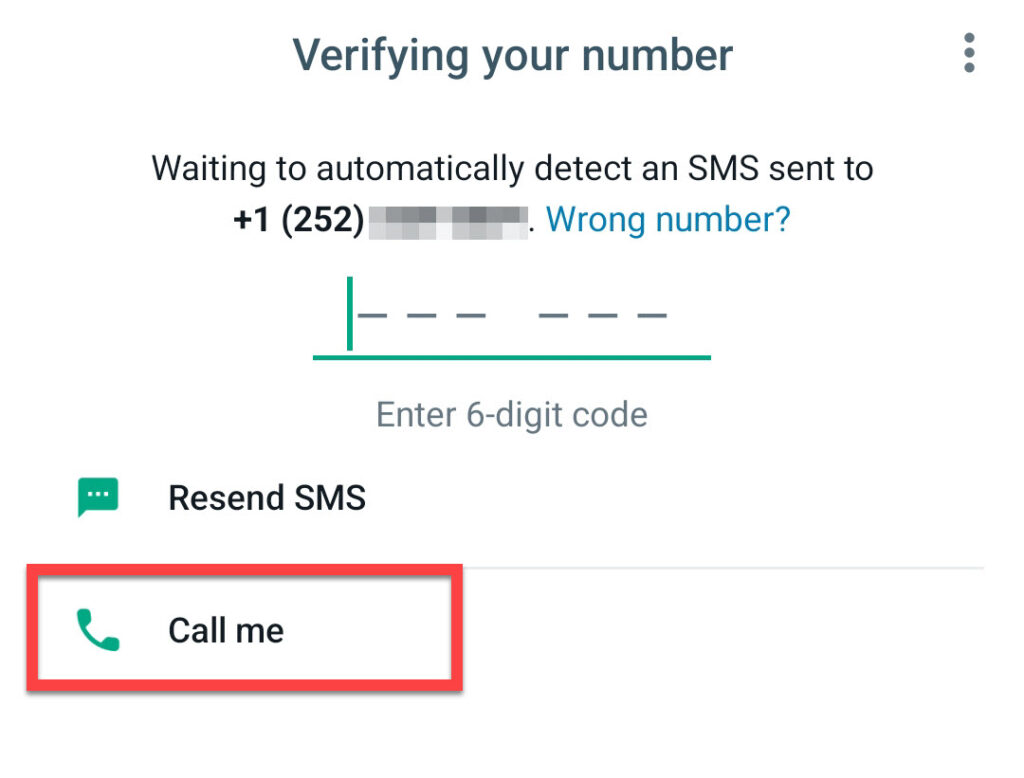 In our case, we received a voicemail, and our WhatsApp account was instantly verified. If you get an error, select the "Call me" option and wait for a phone call or voice mail from WhatsApp containing the verification code.
---
Final Words
That's it! These are the steps to get a second phone number for free on your phone. With this number, you can create a separate WhatsApp account, or make and receive calls and texts on your phone. You can do it using an app called 2ndLink. Lastly, we hope you have found this guide useful, and if you have any questions, please leave them in the comments section below.
---
Read also: