Nothing has released a beta of the launcher that will be used on its first smartphone, which is now available for download on phones running Android 11 or higher. The Nothing Launcher app is a preview of Nothing OS that combines Android with its iconic design language. It has a simple design and few features, but it's still a pretty good launcher. In this, we will show you how to get Nothing Launcher on Samsung Galaxy phones and use it to have the Nothing Phone experience.
---
Download and Install Nothing Launcher on your Samsung Phone
The Nothing Launcher is available as a beta build on the Google Play Store. You can try Nothing OS on your Samsung phone by simply installing its launcher on your smartphone. To do so, follow the below steps:
Step 1. To install and use Nothing Launcher on your Samsung phone, first head toward to Play Store and search for "Nothing Launcher" in the search bar.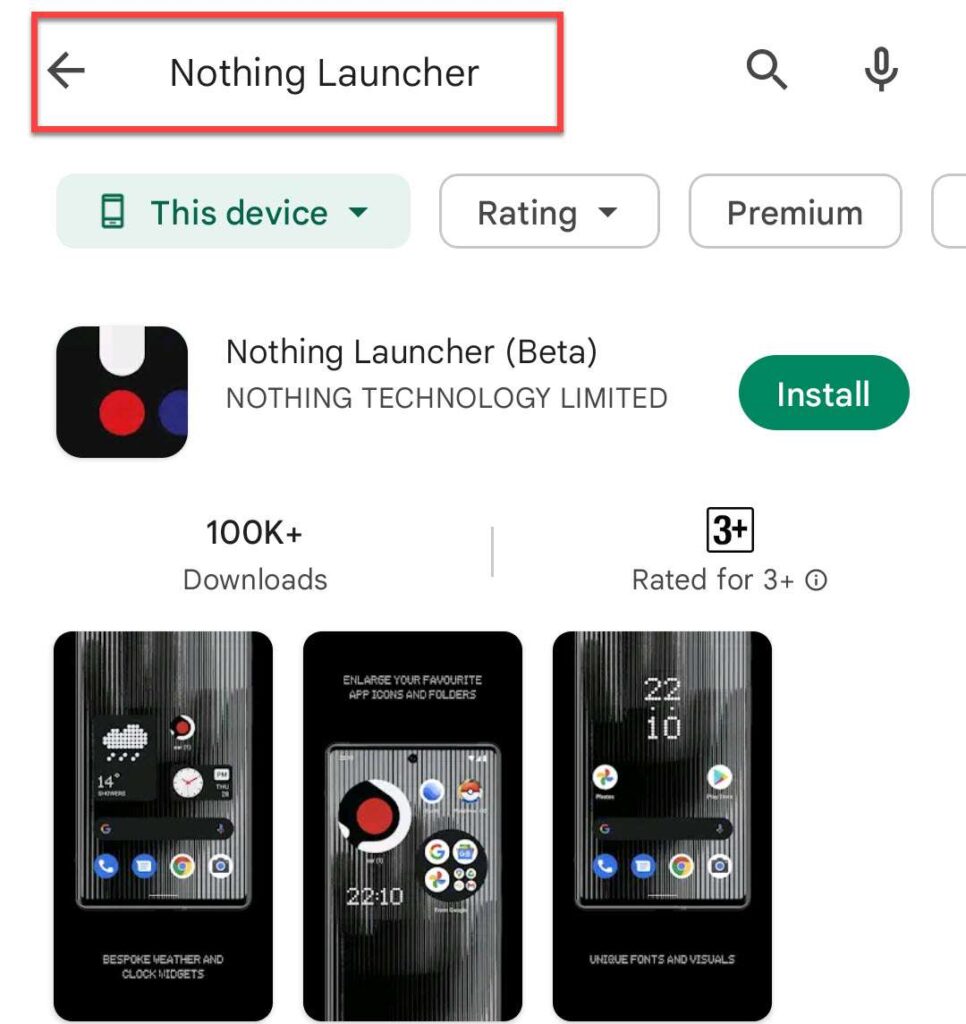 Step 2. Next, click the "Install" button to download and install it on your smartphone.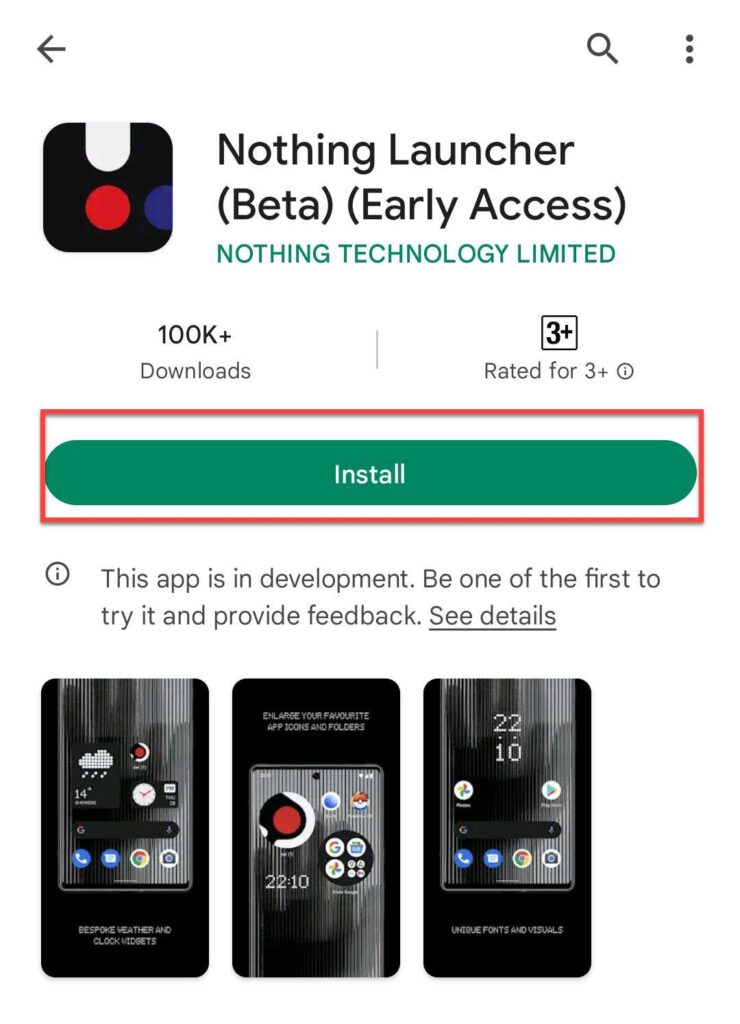 Step 3. After it's installed, simply launch the Nothing Launcher app to continue.
Step 4. The app asks you to set this launcher as your default launcher to try the preview of Nothing OS. To continue, select "Set as default".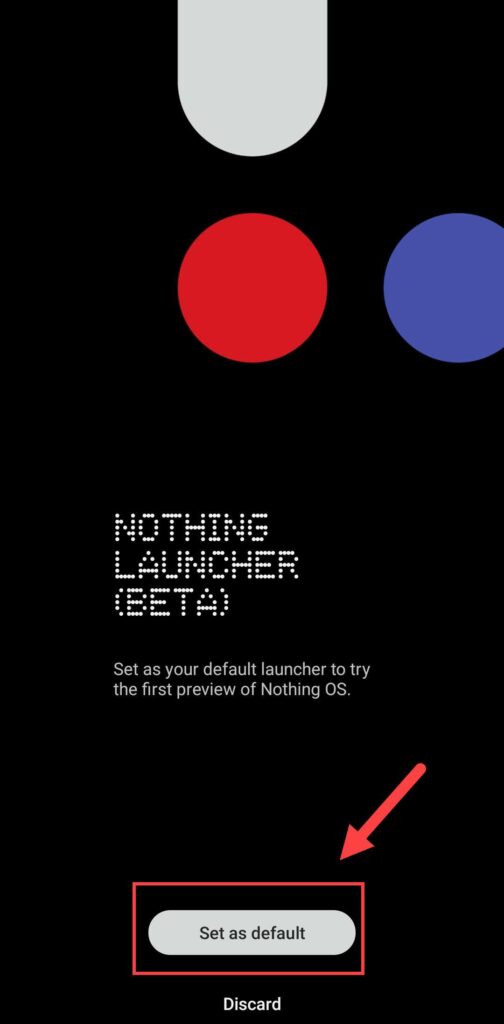 Step 5. Next, select "Nothing Launcher" as your default home app.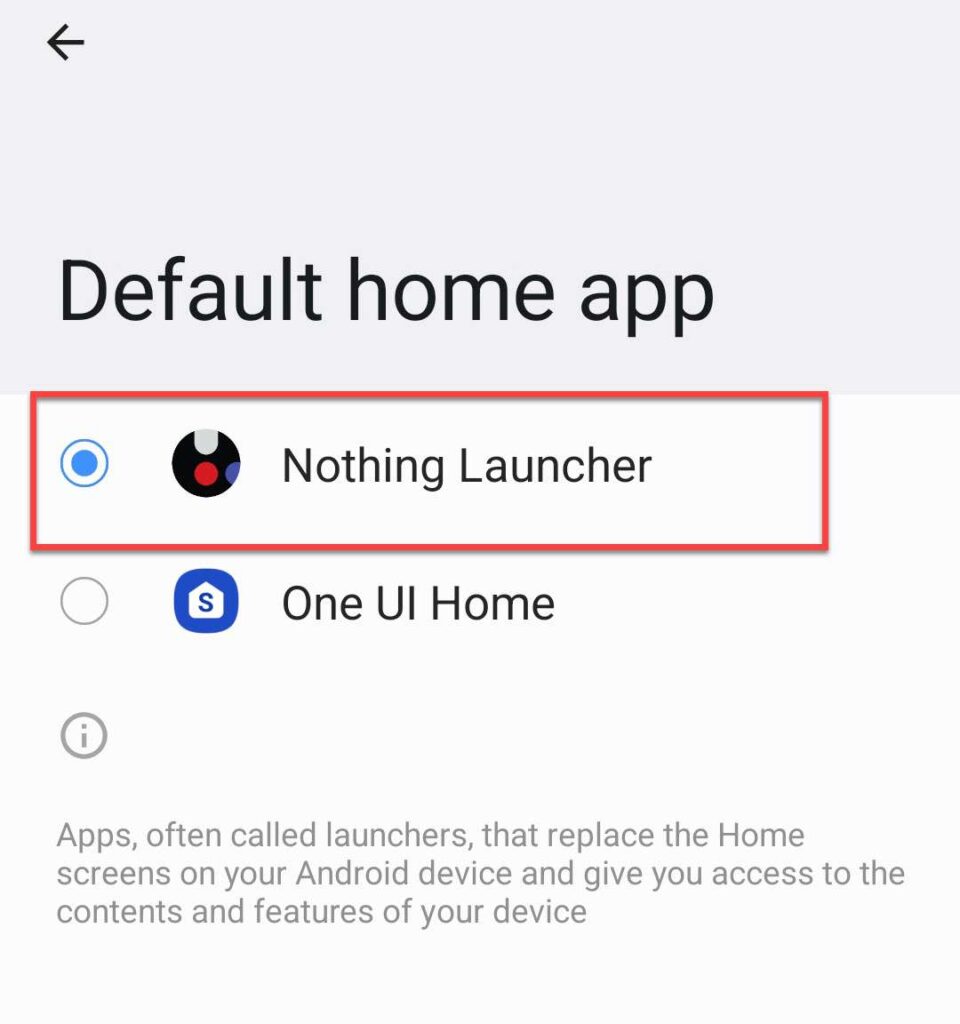 Step 6. Now, you will be asked to choose a wallpaper; you can go either with your current wallpaper or the bespoke Nothing wallpaper. When you're done, click "Confirm" to continue.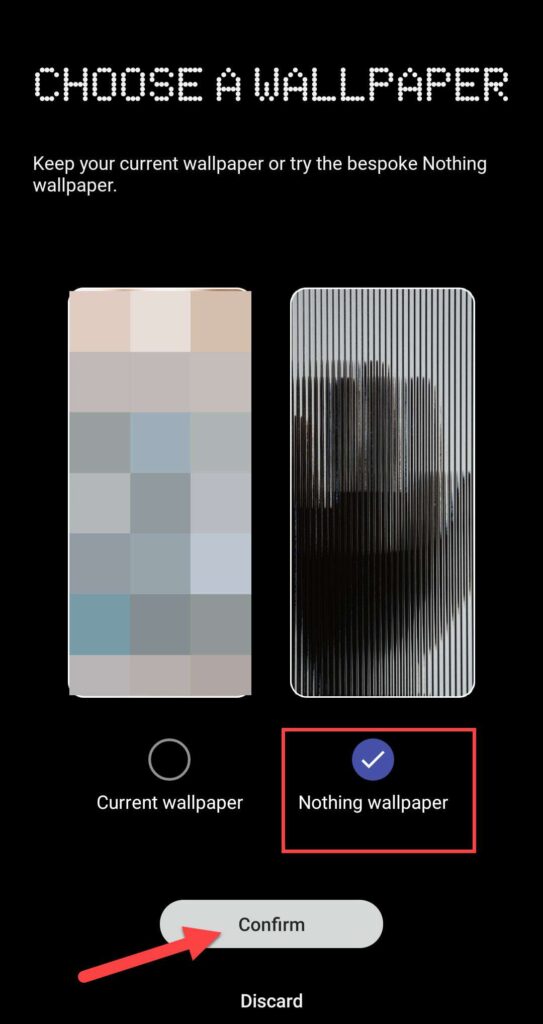 That's it! You've successfully installed Nothing Launcher on your Samsung phone.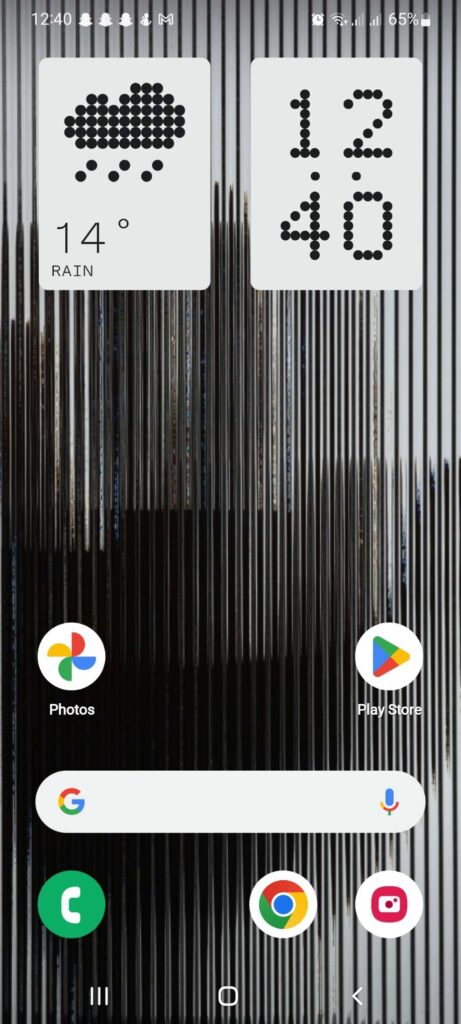 ---
How to Uninstall or Remove Nothing Launcher
To get rid of Nothing Launcher from Samsung Phone, go to Settings and search for "Nothing Launcher".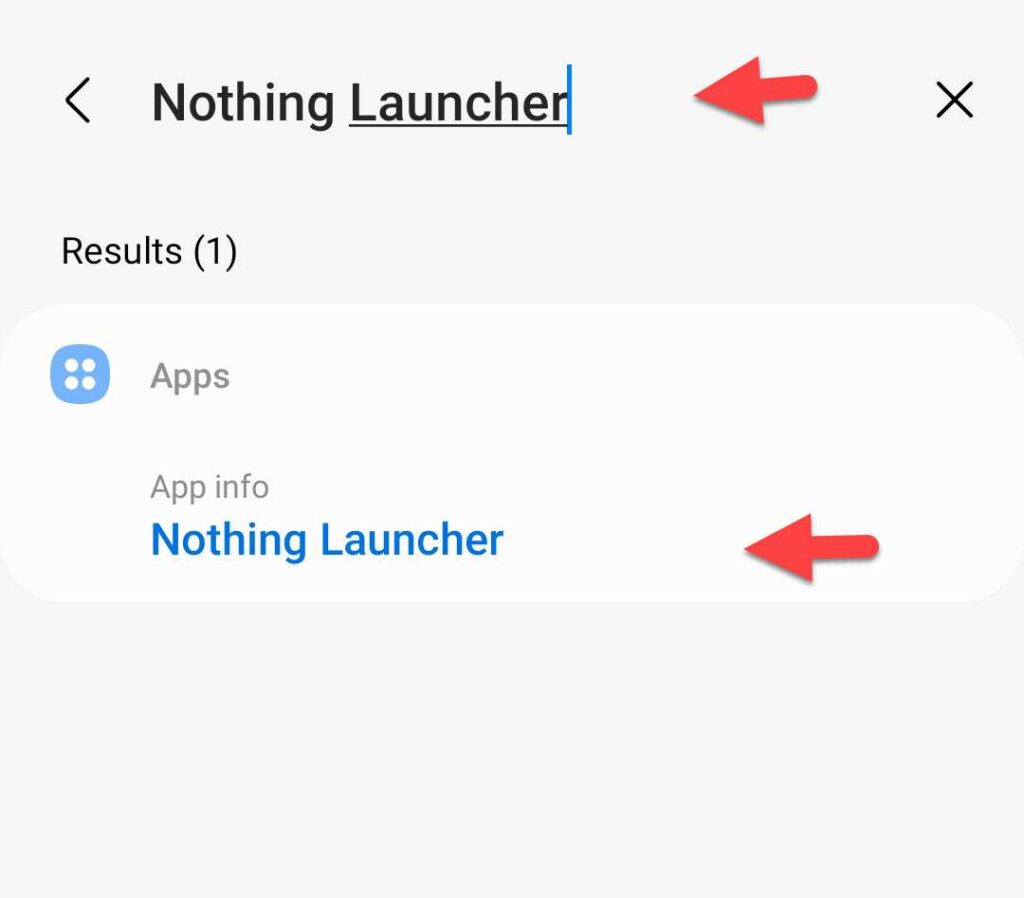 Tap on "Home screen" to continue.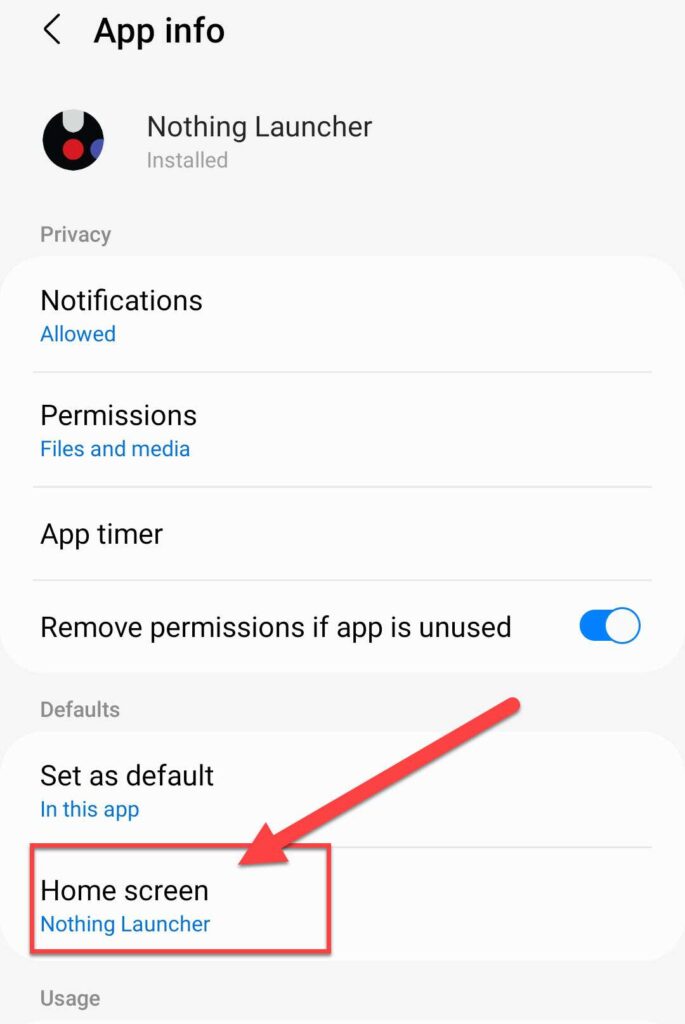 Now, select "One UI Home" as your default home app, and this will remove Nothing Launcher as your default launcher.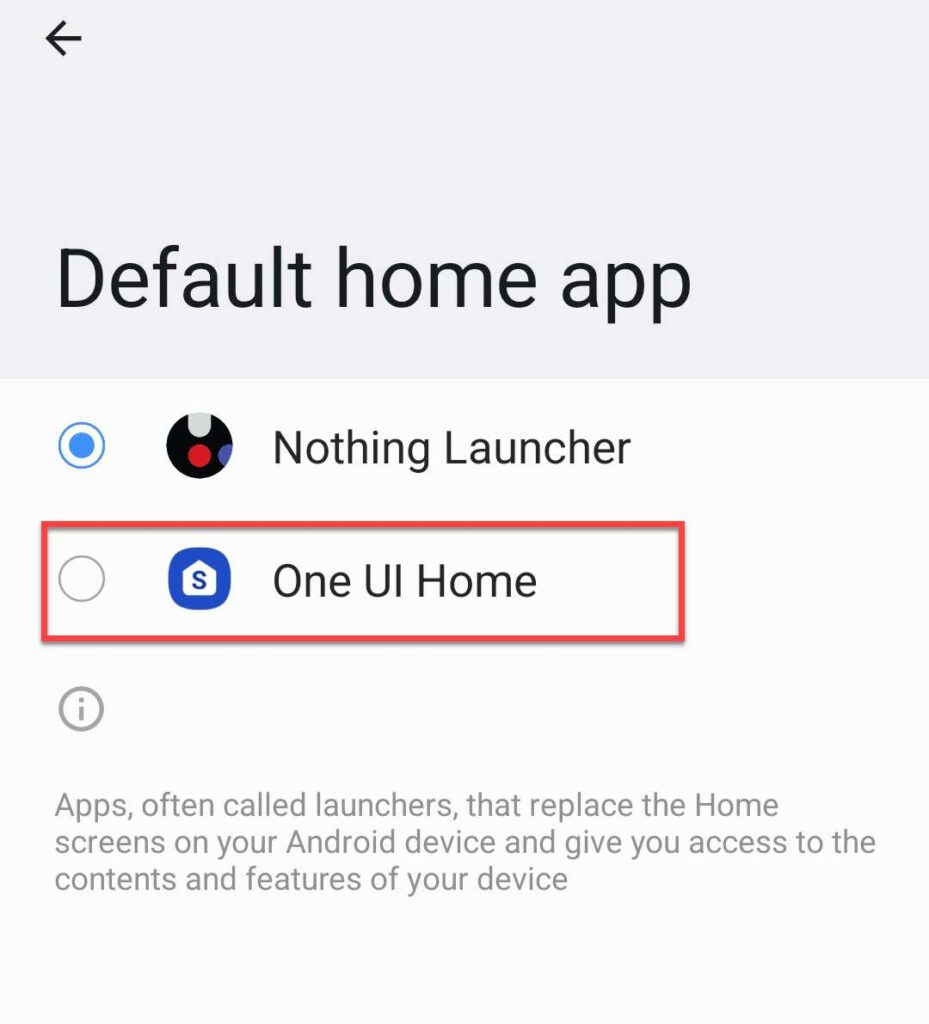 Finally, if you don't want the app, you can simply uninstall it like any other app on your Samsung phone.
---
Read also: