If you want to move the navigation bar of the Firefox browser on Android phones so this Techschumz article has outlined the steps to move the navigation bar from top to bottom and vice versa on Samsung Galaxy Phones.
What is Mozilla Firefox?
Mozilla Firefox is the most popular open-source web browser developed by Mozilla Foundation. It is available for different operating systems including Windows, Mac OS, and Linux ios and Android devices.
It has a wide range of features such as data safety (No data is shared with a third-party) data collection (Location, app activity, devices and other IDs) and data security (Encrypted data in transit and request for deleting data). 
A variety of customization options are also available with Firefox for Android, including the ability to alter the theme and add-ons to further personalise the browsing experience. Additionally, it allows you to move the URL bar to the top and bottom, just like Safari and Samsung Internet web browsers. Due to these features, Firefox is a well-liked browser among users who value flexibility and browser control.
---
Move the navigation bar to the top and bottom on Firefox in Android 13
Follow the steps mentioned below to move the address bar to the top or bottom of the Firefox browser.
Step 1. Navigate to the "Firefox" browser on your device.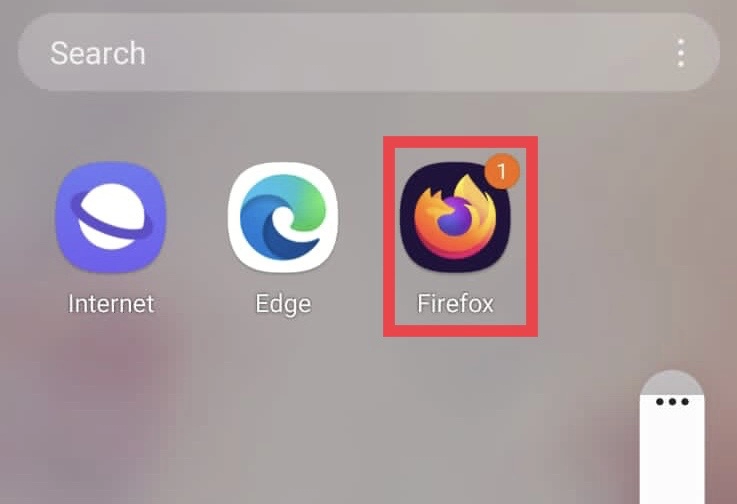 Step 2. Then tap on "Three Dots" in the right corner of the search bar.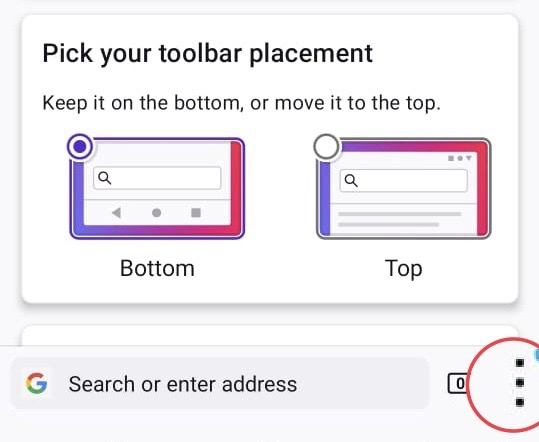 Step 3. And select "Settings."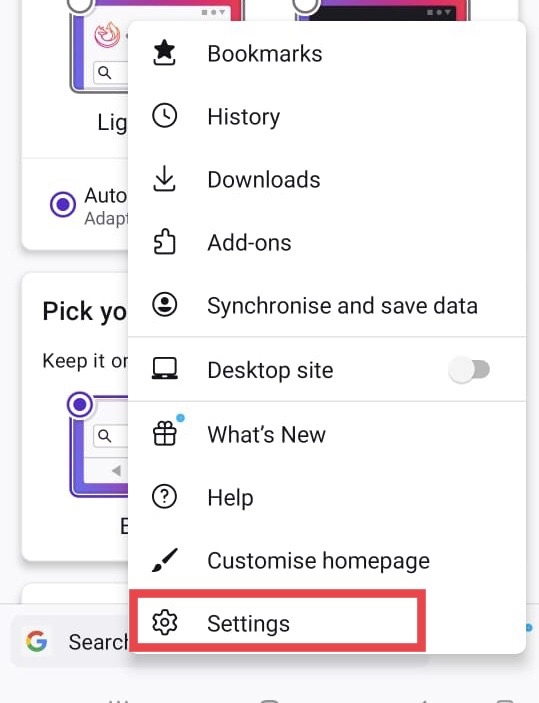 Step 4. Tap on "Customize."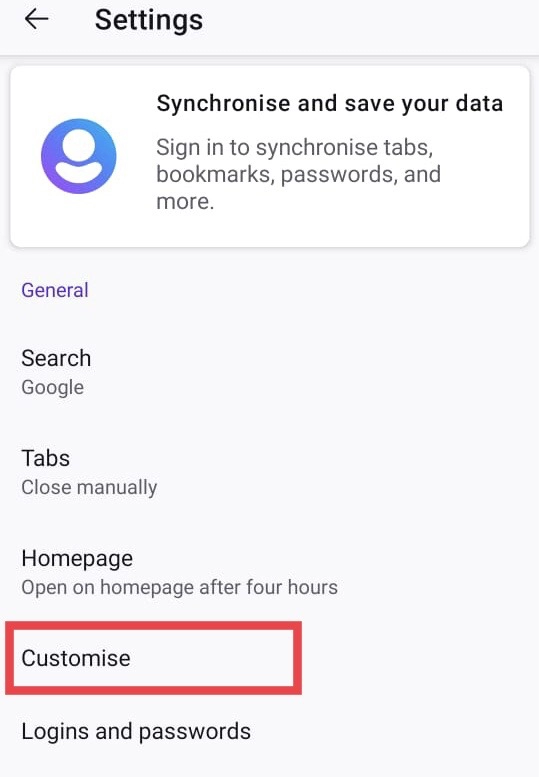 Step 5. Finally, choose "Top" or "Bottom" for the Firefox search bar.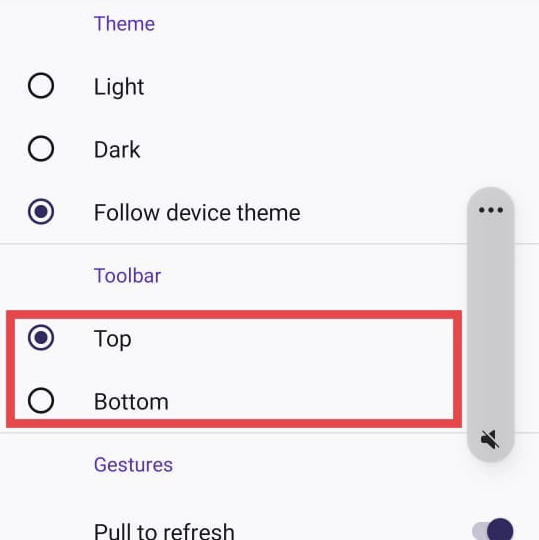 That's it, You have learned how to move the search bar of Firefox to the bottom and top.
---
Final Words
On Android phones, you have changed the position of the Firefox search bar. Users who prefer to have the search bar in a more accessible location may find this customization feature to be helpful. It is a quick and easy process that can improve the browsing experience on Firefox for Android. Finally, if you have any suggestions or questions post them in the comments section.
---
Read also:
How To Translate A Page On Edge Browser In Android 13
[Android 13] How To Remove Saved Fingerprints On Samsung Galaxy Phones