In this WhatsApp tutorial, you'll learn how to create and send a WhatsApp call link to anyone, even if they're not on your contact list, on Android and iPhone.
WhatsApp is a free smartphone messaging app that helps you send messages, images, audio, and video over the internet. It has many great features, such as group chats, voice messaging, and location sharing, that make it popular among teenagers. You can also use WhatsApp on your PC or laptop to make WhatsApp Voice and Video Calls, and you can send the link to your friends or family so they can join using the link.
Call Link allows you to call and send links to anyone you want. Others can join the call by clicking on the invite link. You can invite up to 32 people to the voice and video call. It is similar to the call links used by Google Meet, Zoom, and Microsoft Teams to connect meeting participants. You can now use WhatsApp to create and send a call link to anyone, even if they are not on your contact list. Follow these steps on Android and iPhone to create and share WhatsApp Call links.
---
How to Create and Send a WhatsApp Call Link on iPhone & Android
The steps below will help you create a call link on WhatsApp and send it to anyone so they can join the call using your link. It allows others to join the call without having your WhatsApp number, just by clicking on the shared link.
Step 1. Open the WhatsApp app on your phone.
Step 2. Next, open the "Calls" tab, and tap "Create call link" to continue.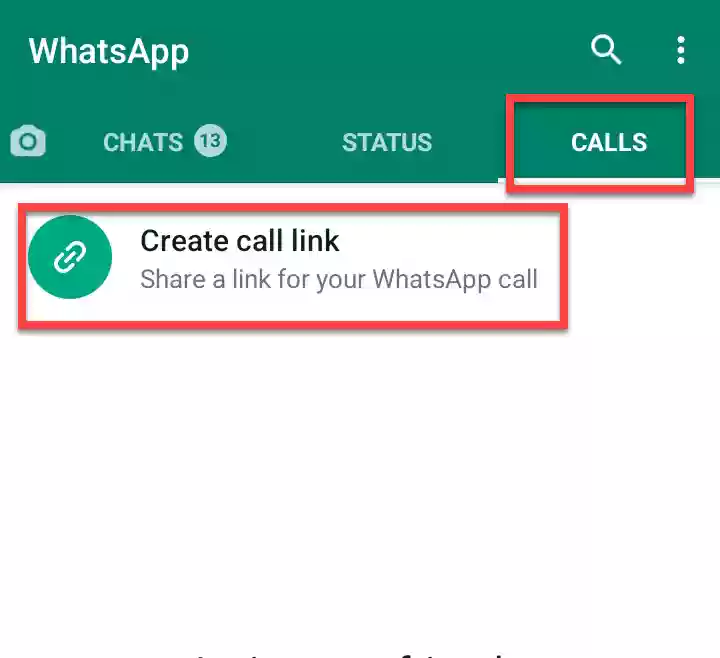 Step 3. Now, you can select whether you want the call to be a video call or a voice call by tapping on "Call type".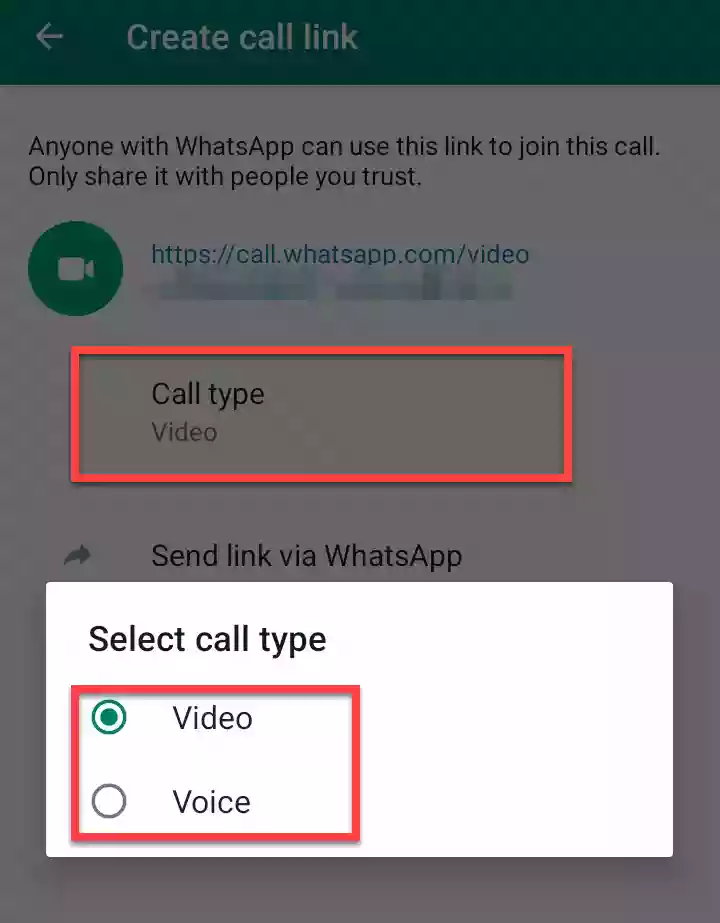 Step 4. After you select the call type, a link will be created. You can share the link through WhatsApp or simply copy it and paste it wherever you want. You can also simply click on the Share link to share it on other apps installed on your phone.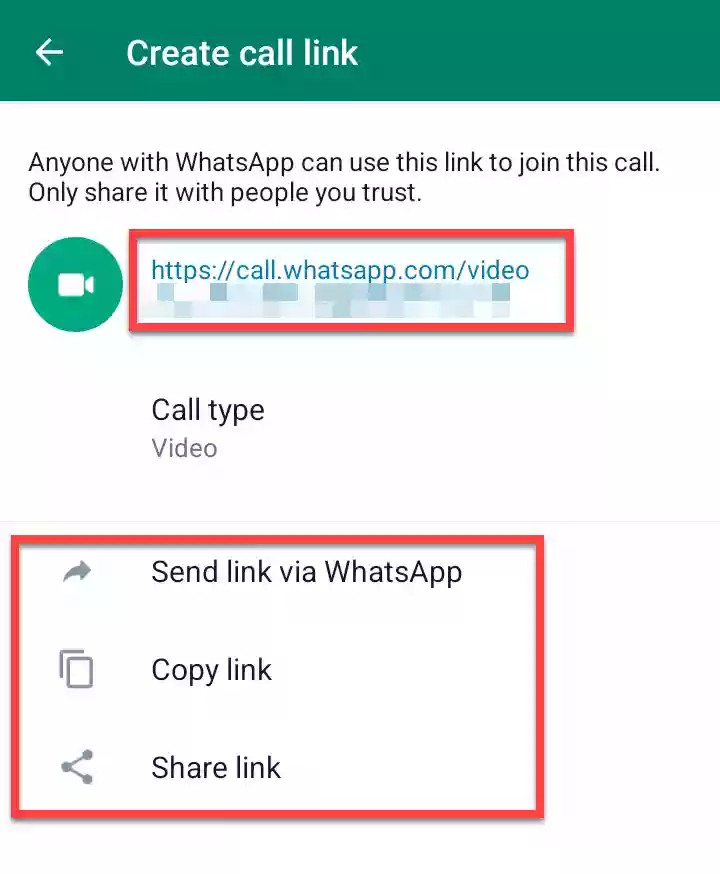 That's all. These are the steps for creating and sending a WhatsApp call link on Android and iOS. You can use this link to invite family, friends, and people who aren't on your contact list to join the call. This is also useful in business situations. You can invite people to the conference call by simply sending them the link.
---
Read also:
iOS 16: Add WhatsApp Chat Icon To iPhone Home Screen