Have you ever faced any kind of issues when using HomPod mini? Or maybe you want to give it to someone else and you want to reset it. There are several ways to reset your HomePod Mini, and one of the easiest ways to reset it is to use your iOS device. But what if you don't have an iOS device?
Well, you can reset your HomePod Mini directly using the speakers. Here, I'll show you how to reset HomePod mini without using any iOS device.
HomePod mini
Apple released the HomePod Mini last year, and the company claims to deliver a great music listening experience, smart assistants, and smart home features. The HomePod mini is a smaller, more affordable version of the HomePod, with the same feature set, but with a cheaper package.
Like HomePod, HomePod mini can also be used with Apple Music, but it also supports podcasts, iHeartRadio, radio.com, and TuneIn radio stations, and will provide support for Pandora and Amazon Music later this year.
The original HomePod was Apple's answer to the Amazon Echo, but it paid more attention to music and sound quality. After three years on the market, Apple discontinued the original HomePod on March 12, 2021, and will focus on the smaller and cheaper HomePod mini released in November 2020. So chances are you won't find HomePod anymore, just HomePod mini.
How To Reset HomePod Mini Without using any iOS Device
Before proceeding, please note that if you have set your HomePod Mini to stereo, you need to ungroup them in the Apple Home app before you can reset the device.
Here is how you can reset your HomePod mini without any iOS device:
Step 1. First, unplug your HomePod mini from the power adapter and wait for at least 10 seconds, then plug it back in.
Step 2. Next, You need another 10 seconds and then tap on the touch surface on the top of the ‌HomePod Mini‌ and hold it there.
Step 3. Now, the white spinning light is going to turn red. Keep your finger there to hold it.
Step 4. Finally, you will hear through Siri that your HomePod Mini is about to reset. When you hear three beeps, you can lift your finger from the touch surface.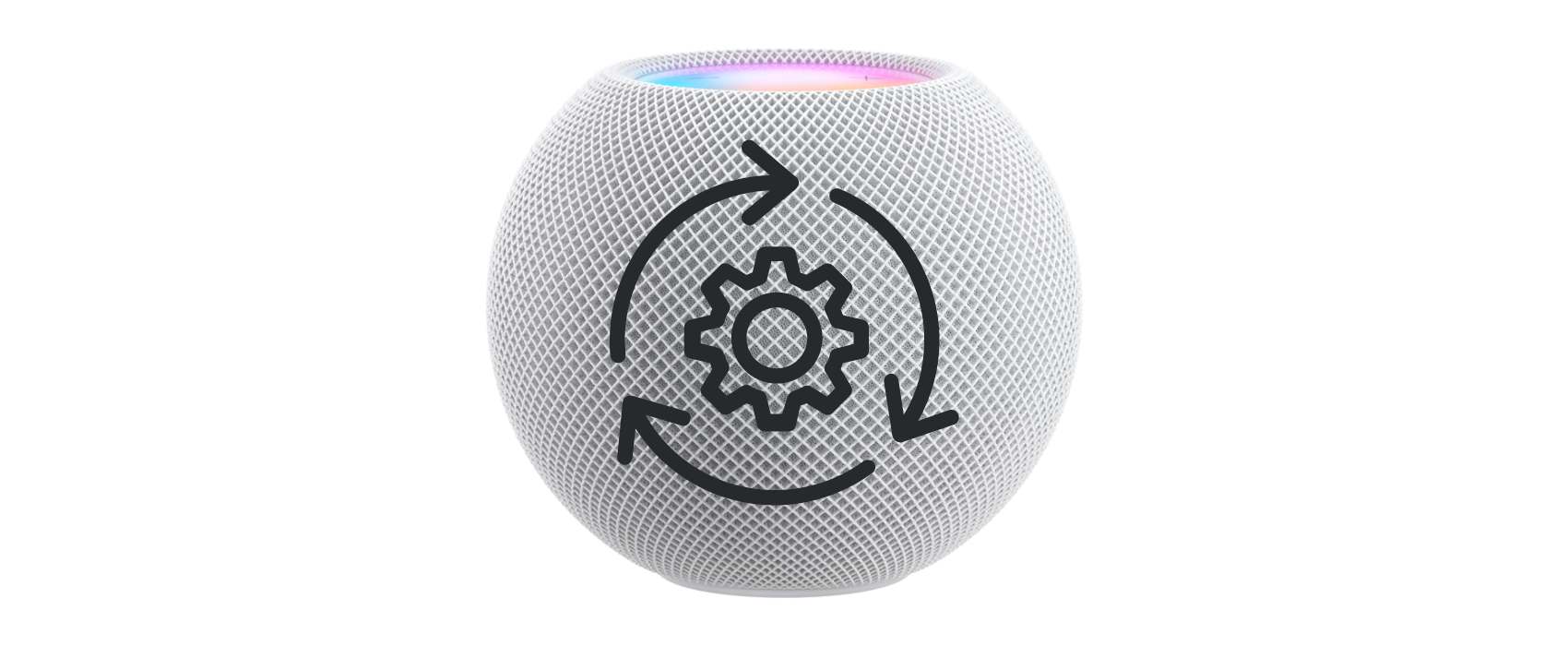 That's it. This is how you can reset HomePod mini without using any iOS device, and congratulations, you've successfully reset your HomePod mini, and now you can give it to anyone you want without the risk of sharing your data, or just give it for servicing.
---
Newly published: