Do you always watch other's Instagram stories? And is there someone who you want to watch theirs Instagram stories without them knowing or noticing? First of all, Instagram doesn't allow you to view someone's story without their consent, and that's where Qoob Stories comes in. This is a powerful Instagram viewer and bulk downloader application. The app is loaded with some interesting features. So in this article, I'll show you how you can use Qoob to watch Instagram stories secretly and anonymously on your Mac, Windows, or Linux PC or laptop.
Instagram stories are a great way to keep yourself up to date on what happens in the lives of others. People are accustomed to this application and unlike other social media platforms, people have begun to view their daily activities through the story of Instagram. What's more compelling is that you can make sure who is watching my story and manage your personal information accordingly. But what if you want to see someone's Instagram story without getting caught?
Why Qoob Stories?
If you want to go unnoticed by viewing other Instagram stories, Qoob Stories can be very helpful unless you're using a dummy account. This article has detailed all the contents of Qoob Stories, how to install it, and how to use it.
Qoob Stories is arguably an important tool right out of the box for those looking for constant updates on Instagram. You can always be on the lookout for pages people like and not miss posts and stories from people.
Some of the features of Qoob Stories app:
View & Download Instagram Stories.
Download Instagram Photo & Video.
Download Automatic New Content.
Save Instagram Post.
View & Watch Instagram Stories Anonymously & Secretly.
Watch Private Instagram Stories.
Download Complete Instagram Accounts in Seconds.
Browse Instagram Feed Without Ads.
Is Qoob Stories Safe?
It's a thought-provoking question anyone would ask if they were concerned about their privacy. Qoob Stories is an extremely secure app. Although it requires you to log into your Instagram within the app, Qoob Stories does not collect your data. Signing in is only part of the process to bring you new updates easily.
How to Download and Install Qoob Stories on your PC & Laptop
First, you need to download the application from the official website of Qoob.
After it is downloaded, run the setup file.
Next, you will see a welcome screen. Tap on the Next button.
Now, read the User License Agreement, check the box, and tap on the Next button.
Next, you need to choose a path or folder where you want to install the application.
Tap on Next.
And finally, tap on the Install button to start installing the Qoob app on your system.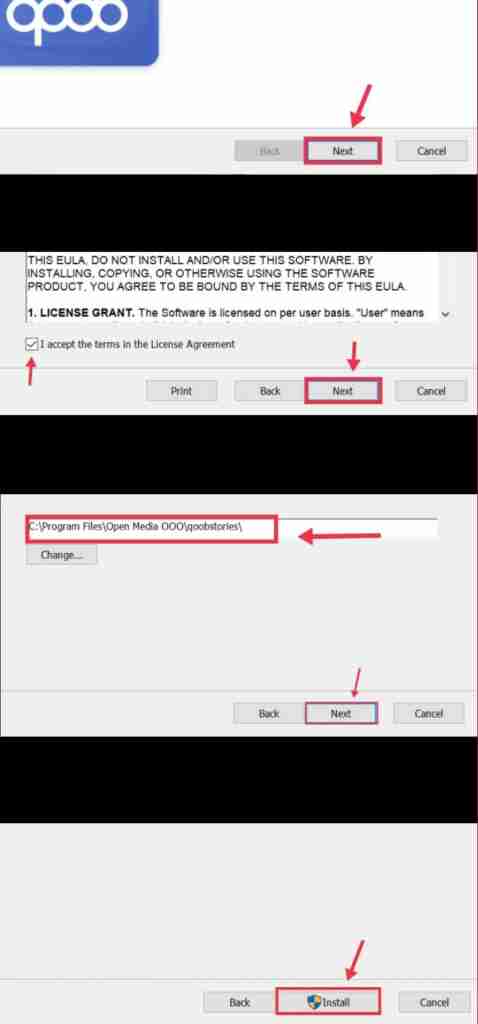 Use Qoob to Watch Instagram Stories Secretly and Anonymously on Mac, Windows, or Linux
After the application is installed, open it on your PC or laptop.
Next, you need to sign in to your Instagram account using your Instagram username and password.
After you are signed in, you can use Qoob to watch Instagram stories secretly by entering the username of the Instagram account.
Now, choose the account from the suggestions below.
Next, a "Download Options" window will be displayed on your computer screen.
Now, you need to make sure you check the 'Download Stories' option and tap the Subscribe button.
As searching for the specific accounts is finished, you can see the stories of that Instagram ID without them knowing. Moreover, you can refresh your existing searches to look for new updates anytime.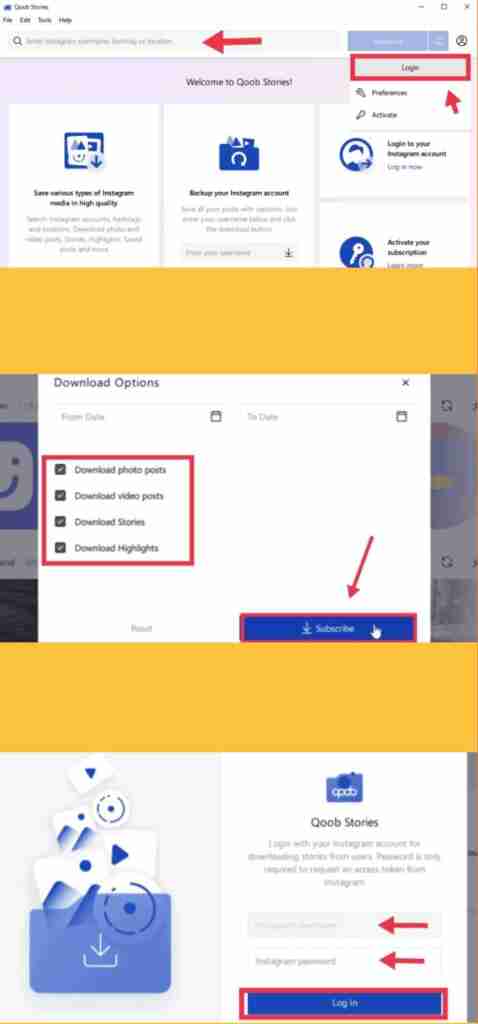 Conclusion
So, that is how you can download and use Qoob to watch Instagram stories secretly and anonymously and without getting caught. The application has a simple and intuitive interface that makes it easy to use. Also, you can monitor all the new updates and activities of any target account directly from your computer. Hope this article can help you to use this application to achieve your goals. You can also use other options to take advantage of this application and stay up to date.
---
Read more: