To experience macOS Sonoma on VMware or VirtualBox, users must first download the ISO file. You can find detailed instructions on obtaining the ISO file in this informative Techschumz article.
Every year, Apple unveils major updates to macOS, often during their highly anticipated Worldwide Developers Conference (WWDC) event. The latest release, macOS Sonoma (macOS 14), was launched on June 5, 2023, introducing a range of iOS-style features to the operating system.
---
What is an ISO Image?
An ISO image is a widely used file format that replicates the contents of an optical disc, such as a CD, DVD, or Blu-ray disc. It serves as an archive file, containing the complete data and file system structure of the original disc. ISO images are commonly utilized for software distribution, operating system installations, and creating disc backups.
ISO Image enjoys broad compatibility across various operating systems, including Windows, macOS, and Linux. It is also frequently employed for downloading operating systems. Before you can install macOS Sonoma on VMware and VirtualBox, it is necessary to obtain the ISO image.
---
Download macOS Sonoma ISO Image for VMware & VirtualBox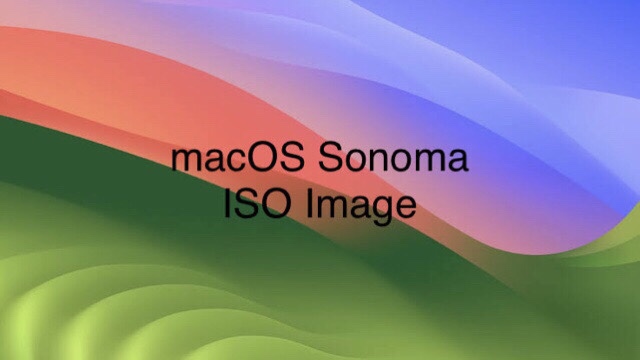 To acquire the ISO image, simply click on the provided link below. Once downloaded, you can use it to create a virtual machine and install macOS 14 on VMware or VirtualBox.
Credit goes to TechRechard.
Download macOS Sonoma ISO image (Google Drive)
Download macOS Sonoma ISO image (MediaFire)
The macOS Sonoma ISO image facilitates the installation of macOS Sonoma on the following platforms:
Given that the macOS Sonoma ISO image file size is 12.11 GB, it is advisable to have a stable and high-speed internet connection to ensure a seamless and uninterrupted download process. Additionally, using a reliable download manager is recommended to prevent any potential interruptions or errors during the download.
For a clean installation of macOS Sonoma on your Mac, you will need to download the macOS Sonoma DMG file.
---
macOS Sonoma Compatible Devices
Please note that macOS Sonoma (macOS 14) is not compatible with all Mac models. However, the following Mac models are compatible with macOS Sonoma:
MacBook Pro: 2018 and later
MacBook Air: 2018 and later
Mac Mini: 2018 and later
iMac: 2019 and later
iMac Pro: 2017
Mac Studio: 2022 and later
Mac Pro: 2019 and later
macOS Sonoma Files
---
Frequently Asked Questions (FAQs)